Looking for Things to do in Philadelphia in the winter? Want ways to stay busy and enjoy the city despite the cold? Check out this list of Things to do in Philly in the winter.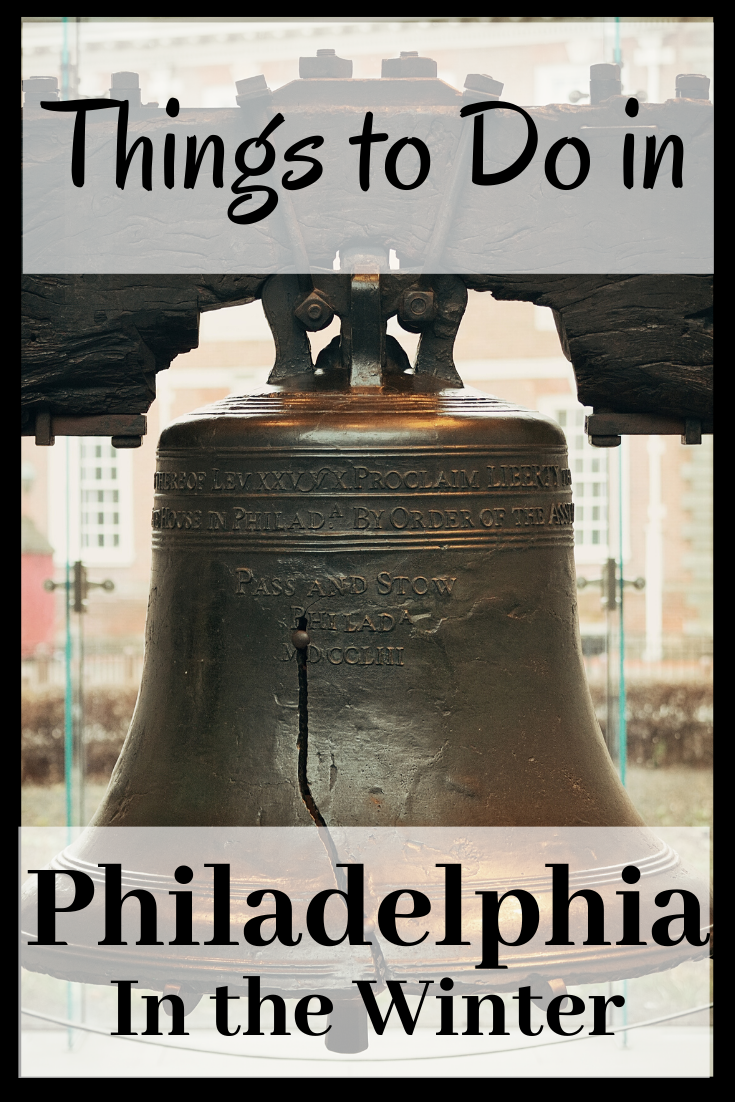 Things to do in Philadelphia in the winter
When the winter weather hits in Philly, it can be mild or it can be bitter. Sometimes, it seems like there is no in-between. Because the weather is always changing, it can be hard to think of things to do. There are so many things to do in Philly in the winter. Here are some of my favorite things to do when the winter weather comes in.
Before driving around in the snow, stop by Reedman Toll CDJR Jenkintown to get a new car or have yours serviced and ready for winter weather.
Things to Do Outside in Philly in the Winter
Just because it is cold doesn't mean you can not be outside. Here are some of the things that you can do outside in Philadelphia in the winter.
When it comes to winter, one of the most popular things to do is to go ice skating. Along the Delaware River you will find the Blue Cross RiverRink. This is a winter wonderland with an ice skating rink, rocking chairs with cozy blankets, fire pits and places to get some food. You can grab a hot chocolate or for the adults, there is spiked hot apple cider.
Shopping in Christmas Village
This open air market is located in center city from November to Christmas Eve. Visiting Christmas Village  is a treat for everyone and it really is like walking into a Christmas Village. With 80 vendor booths to visit, with items made by local merchants and international, this is fun for all ages. Grab a cup of hot chocolate and do your Christmas shopping, or just browse and take in the sites.
Longwood Gardens
The Christmas season wouldn't be complete without a trip to Longwood Gardens. With over 500,000 lights, wreaths, topiaries, colorful fountains and more, this is a spectacle of lights you don't want to miss. You never know what kind of scenes you might find, including carolers. You definitely want to buy your tickets in advance because they are known to sell out.
Once the Christmas Garden is over, the Extravaganza of Orchids begin.
Christmas at Peddlers Village
Located a short distance from Philadelphia, Peddlers Village is known as the place to go shopping. People love the area all year long, but the Christmas light display makes this something worth braving the cold for. With over 1 million lights, you have to see this gorgeous display.
Liberty Bell
You can visit Liberty Bell in the wintertime and there are a lot less crowds. It is a site to see for anyone who is interested in our Nation's history.
Indoor Things to Do in Philly in the Winter
If being outside in the cold isn't a fun experience for you, there are still many things to do in Philly in the winter. Here are some fun ideas.
Discount Museum Days
Philly is known for its museums. There are so many and a lot of them offer discount days and even free days. Most of the museums have discounted or free days listed on their websites. Check out the Visit Philly website for a list of museums. You can also search for each museum and then check for the discounted times and days.
Visit Macy's Christmas Light Show and Charles Dickens Village
This is a time-honored tradition in our house. We go to Macy's each year to watch the Christmas Light Show and then stroll through the Charles Dickens Village. There is even the famous Wanamaker Organ that is still played during the light show. The village features the story of a Christmas Carol. At the end of the village, stop and see Santa. There are options to pay for photos but the light show and village themselves are free. While the show and village do not change every year, it makes a fabulous Christmas tradition.
The Adventure Aquarium
While not located in Philadelphia, the Adventure Aquarium is across the river in Camden New Jersey. This is a great place to visit, especially in the winter when looking for things to do in Philly that are inside. There are so many things to see with interactive exhibits as well. We have spent many long afternoons looking at the sea animals.
See a Show
Philadelphia offers many chances to see different theater shows. There are several theaters available like Merriam Theater and the Academy of Music. There is also the Philadelphia Orchestra available as well.
Reading Terminal Market
Open all year long, if you love food, this is the place to visit. With food ranging from local specialties to exotic, there is no shortage of choices. Pick up favorites to bring home, eat while you are there and experience the best Philadelphia has to offer when it comes to food. Whenever we are in the city, we make sure to stop by and get some of our favorites.
Philadelphia Flower Show
While only available for 2 weeks in March, if you are looking for something to cure the cabin fever of a long winter, you need to go see the Flower Show. People travel a long way to see the gorgeous display. Each year features a theme and the designs are amazing.
Sporting Events
If you are looking for things to do in Philly, you can always catch a game. The 76ers and the Flyers have regular (indoor) games that is a great way to send an afternoon or evening. Get caught up in the excitement of the game and root for your favorite Philly team.
When it comes things to do in Philly in the winter, there is certainly no shortage.
Want More Things to Do in Philly?
If you want more ideas of things to do in Philly, check out these other ideas.