Whether you are looking for something free to do in your spare time or you are visiting Charlotte, NC for the first time, you are going to love this list of free things to do in Charlotte, NC.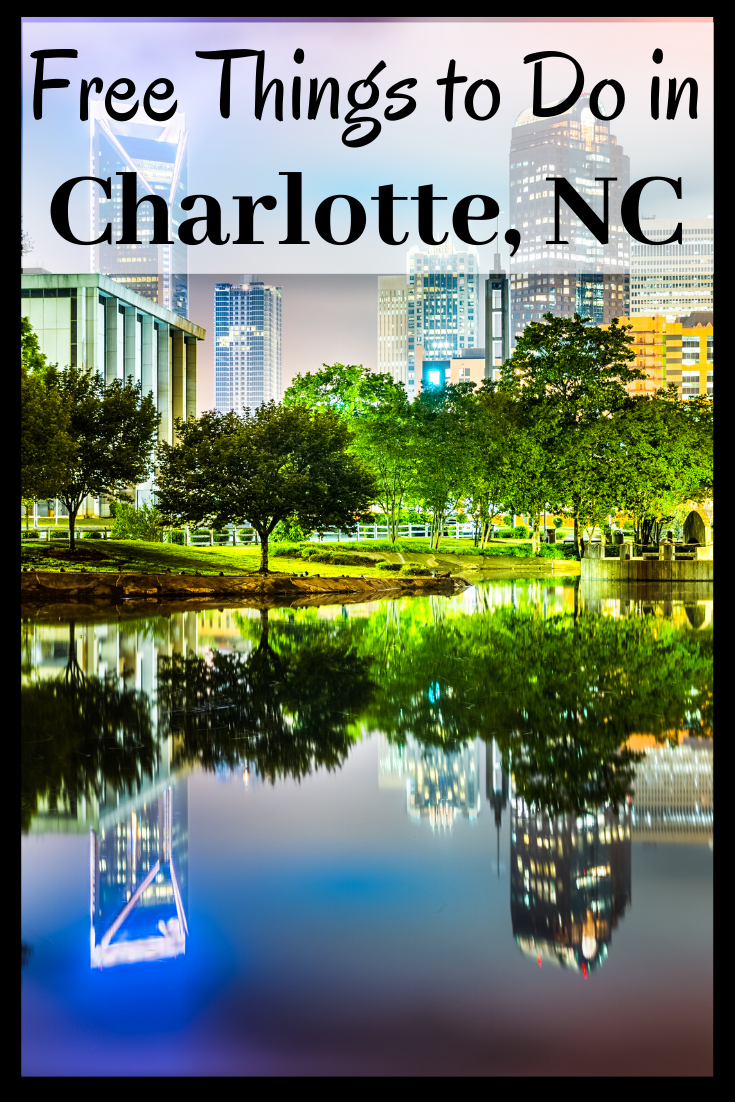 Free Things to Do in Charlotte, NC
When you are looking for things to do in Charlotte, NC, you might want to make sure you have some free things to do in the area. Try these free things to do in Charlotte while you save money for some of the other more expensive things to do. Before you start off on your adventure, stop by Marburger Chrysler Jeep Dodge Ram to check out the new inventory.
Front Porch Sundays in South End
From April to November in South End, you can experience Front Porch Sundays. Many vendors and food trucks gather to create a pop-up festival. This runs from 11 am to 4 pm on the first Sunday of every month. While you can't enjoy this during the winter season, it's a fabulously fun free thing to do in Charlotte, NC during the warmer months.
Enjoy a free 45-minute podcast that will lead you around the town giving you a history lesson on the art featured in downtown Charlotte. This free thing to do in Charlotte, NC always features a scavenger hunt that's fun for kids and adults. Feel free to check out this page for more details on this free event that happens in Charlotte.
With free admission at Luski Gallery and Sculpture Garden, you can enjoy some artistic fun in Charlotte, NC. Featuring the art of philanthropy, plus a beautiful garden this location is generally open Monday through Friday from 9 am to 5:30 pm.
Wells Fargo Museum
I love finding museums that offer free admission, and that's what Wells Fargo Museum offers those looking for free things to do in Charlotte, NC. You'll learn about how the Gold Rush influenced our country and years later how the bank industry took over. This fun museum is perfect for kids and adults who enjoy interactive displays of our country's financial industry history.
During four months of the year, you can enjoy a free concert in Charlotte, NC. This event offers twice a month free concerts for families to get away from their hustle and bustle busy lifestyle to enjoy a variety of music. Genres included during this Party in the Park event included country, jazz, party, and rock music.
The Birthplace of President James K. Polk
When visiting Charlotte, be sure to visit the restored 19th century homestead at the James K. Polk Memorial State Historic Site. Visiting the 11th President of the United States birthplace. There are various exhibits that celebrate the different aspects of Polk's life and presidency. Visitors can see the authentic furnishings and reenactments of this State Historic Site.
Enjoy Art at the Public Library of Charlotte
The Public Library of Charlotte has rotating exhibits and underwent a complete renovation in 2017 to modernize the facilities. The library is free to the public and offers a huge database as well as special art collections that are displayed around the room.
These are just some of the free things to do in Charlotte, NC. If you live in Charlotte then you'll enjoy making family plans to venture outside to enjoy some of your local city attractions without breaking the bank. If you're planning to travel to Charlotte, NC then you'll enjoy using this list to plan your itinerary.