Bald Eagles in Norristown
You might see a theme starting. We love Bald Eagles. We are often on the hunt for seeing them in the wild. We often visit them at Green Lane park. We made a recent trip to Bald Eagle State Park looking to catch a glimpse. But this time, we were able to see them in the most unexpected time.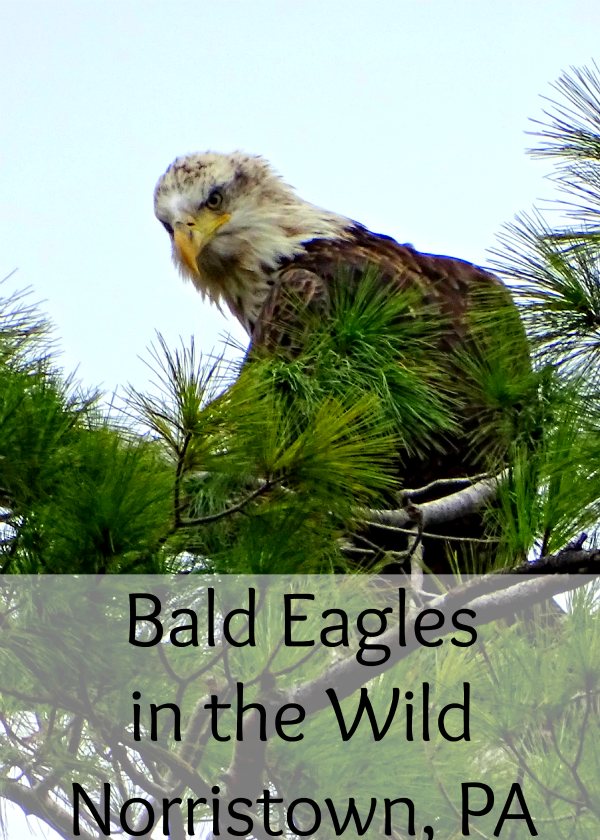 Last week we were at the zoo in Norristown. It is a small  it was donation only. That had to change over the years, but it was for the better. The zoo has been able to grow and become a home to many animals.
One of our favorite exhibits at the zoo is, well, the eagles. They currently have 5 bald eagles and 2 golden eagles. The enclosure is very similar to living in the wild. What makes it great for the visitors is that it is open and you can see these majestic birds without staring at them through bars.
At one point, the birds started to call out and get slightly agitated. We weren't sure why but took the opportunity to listen to them.
Shortly later, we decided to head off to look at the rest of the exhibits when we were surprised by a rustle in the sky. Looking up, we saw about a dozen or so turkey vultures circling, which is not a new thing to see. Then, we saw reason for the commotion. A wild bald eagle flew into the area, chasing the vultures away.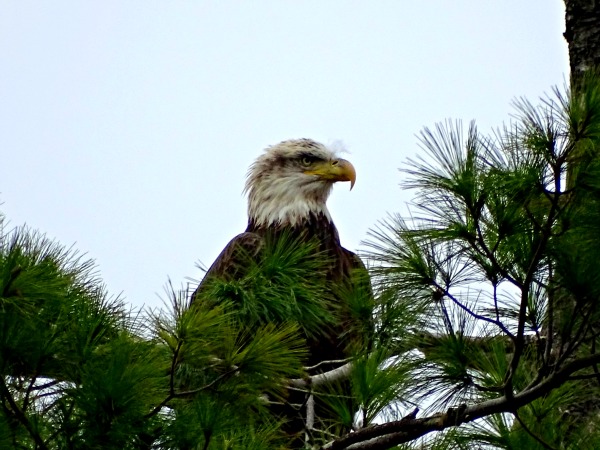 There is nothing like seeing bald eagles in the wild. They are gorgeous and free.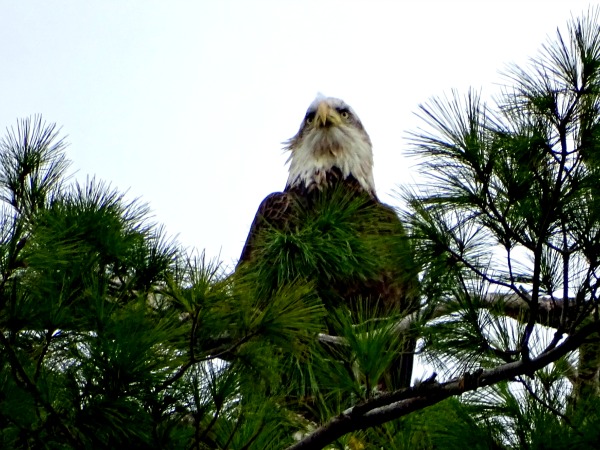 After talking to the zoo staff, we learned that there is a mating pair in the area. They have often seen some juveniles flying around, as well.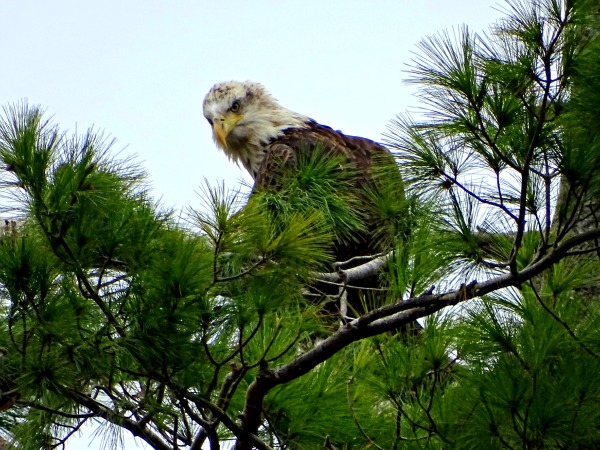 We didn't get the chance to see any of the younger eagles or the 2nd adult, but it was a great surprise to be able to see the eagle flying around.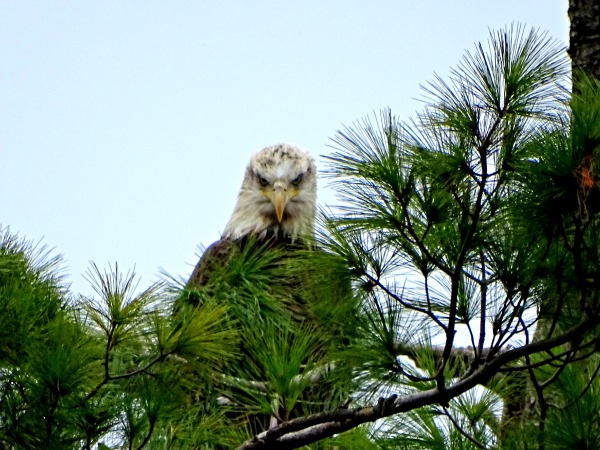 What makes this such an unexpected find, is because Norristown is right outside of Philly. It is a very urban area. It is all city, with very little woods. It is not the place you would expect to find these birds. I am not sure where the nest is located, but it seems they like watching out over the zoo.
If you come by the area, and want to visit a zoo, but don't want to invest all day, skip the Philadelphia zoo and come visit Elmwood Park Zoo. If you hear something in the sky, look around, you might get to see the eagle watching over you.