Looking for Things to do in Buffalo New York? Wait until you see this list of things to do. With so many choices, you will never have to wonder what there is to do.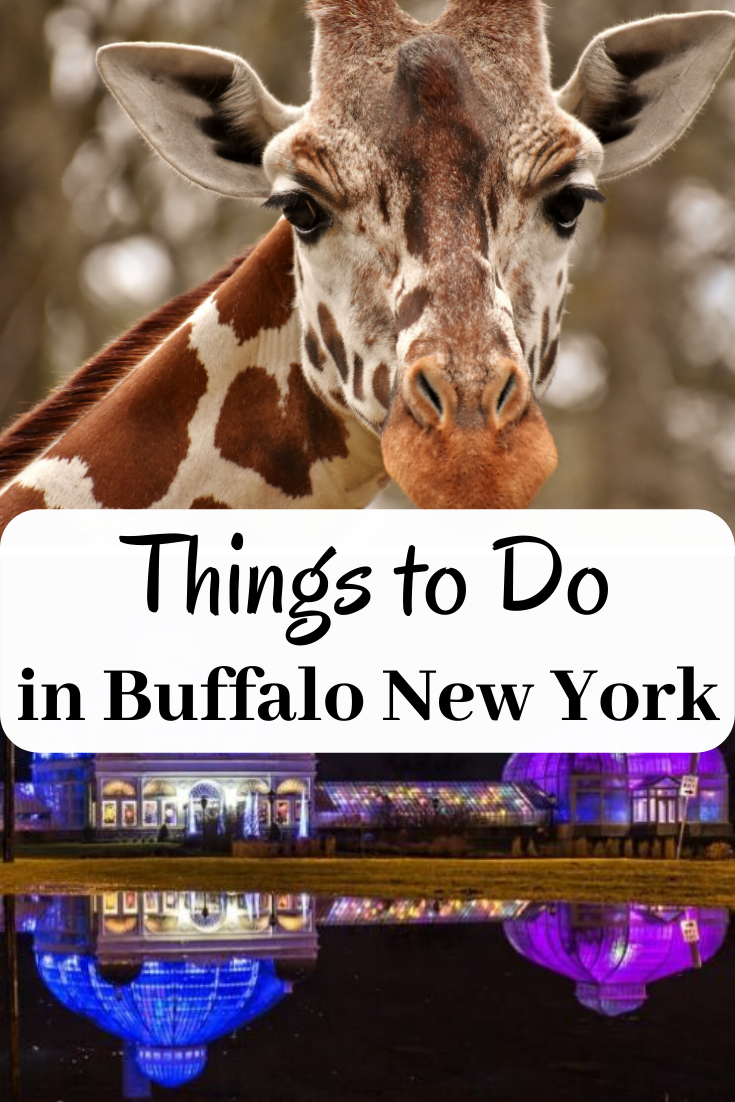 Things to Do in Buffalo New York
When people think of visiting New York, they always think of New York City. And while there is so much to see and do in NYC, the rest of the state has amazing things too. This list is a reminder when you are planning a trip to New York, think about some of the other amazing places, like Buffalo. Use this list of things to do in Buffalo New York, sponsored by Humes Chrysler Jeep Dodge, to plan your next day out.
Buffalo is against the eastern shore of Lake Erie. The Woodlawn Beach State Park is a 107-acre park that is near the village of Blasdell. The beach is a beautiful mile long beach of natural sand that offers amazing panoramic views and an amazing sunset. The area has a diversity of wildlife habitats including the dunes. There are lots of things to do in addition to swimming like picnics, beach volleyball, and a playground.
This is a fun place for anyone who loves carousels. With an original carousel from 1916, there are 36 hand-carved horses and over 580 lights. This ride was intended as a thrill ride for adults and is unique because it combines two different styles of horses. The larger horses are the new and improved horses from 1916 while the inner horses are from the late 1890s. Children can ride on this carousel if they are with an adult.
The second carousel is a kiddie carousel. This ride is designed for kids with child-sized horses and a slower pace. Only children under a certain size may ride on this one.
Both are opened during the museum hours and make a fun conclusion to the trip.
This is a beautiful preserve that offers 264 acres of natural space to enjoy. There is a notable birding site with 5 miles of trail through marsh and forest.
In 1862, a group of history makers founded the Buffalo History Museum. Back then it was called the Buffalo Historical Society. The museum had a unique collection of regional paintings, photographs, artifacts and manuscripts to share with researchers and the public. Over the years they have added more items. Today, with over 100,000 physical objects and over 200,000 photographs and 20,000 books. For anyone who loves history, this is a must-visit museum.
The Buffalo Museum of Science is open 7 days a week. On Wednesday night the Kellog Observatory has viewing hours from 7:30-11 pm. There are many exhibits including artifacts, biodiversity, Buffalo in Space, Bug Works, Constructs, Exploration, Golden Mummy Exhibit, Planetarium and more.
At 350 acres, Delaware Park was the largest of the three original parks and was a landscape that Olmsted and Vaux called a "country park".
Visit the TR Inaugural Site to hear how one of America's best-known and most influential presidents came to be inaugurated in Buffalo, NY.
This is a national historic site, education center and tourist destination that is full of exotic horticulture from around the world. The gardens receive over 140,000 people that visit each year. Each year the Botanical Gardens' schedule is full of flower exhibits, special events, educational programming, workshops ad so much more.
The Buffalo Zoo was opened in 1875 and is the 3rd largest zoo in the US. It is the second-largest tourist attraction in Western New York. With over 140 years, this zoo offers many events and has a large selection of animals, some of which are not found in other zoos.