Looking for things to do in Akron, OH? Whether you are visiting the area or live close by, you are going to love this list of things to do in Akron, OH.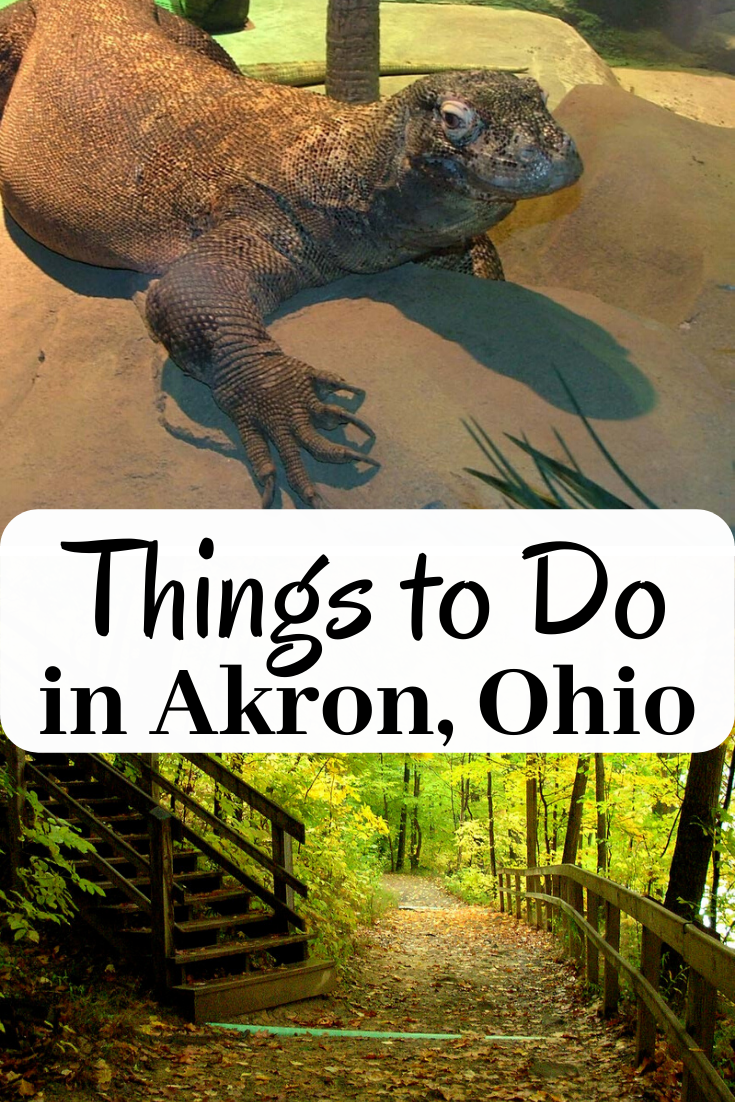 Things to Do in Akron OH
I love to keep a list of things to do where we live or where we are going to visit. The reason being, I never know when I will want something to do. And just knowing what is around doesn't help me remember at the moment I want it. By keeping a list, I know I can scroll down the list and say, Hey let's do this. With that idea in mind, I have started making these lists for other areas, hoping that it will help you. This list of things to do in Akron is sponsored by Fred Martin Nissan.
The Gorge Metro Park is a fun park that has lots of things to do. This 155 acre park is a fun day with adventurous activities with a fishing dock, picnic areas, restrooms and more.
This trail offers a multi use trail. The trail follows from North to South through Cuyahoga, Summit, Stark, and Tuscarawas Counties. There are also events that take place.
This is a great place to visit. The museum has grown over the years. There is a lot to see without feeling overwhelming.
The Metro Parks consists of 16 developed park, 6 conservation areas, and more than 125 trails. There are events and activities to attend as well.
The Stan Hywet Hall and Gardens is a notable country estate. Being one of the largest homes in the US, the home is considered a National Historic Landmark. The  65 room Tudor Revival Manor House, Curved Eave Corbin Conservatory, Gate Lodge, which is the birthplace of Alcoholics Anonymous, and approximately 70 acres of artistically landscaped grounds and formal gardens. Visit and take a tour of the grounds and estate.
The Akron Zoo has over 700 animals with 100 different species. With over 400,000 visitors annually, this non-profit zoo is located just west of downtown Akron. There are many events that take place at the zoo, creating special memories for all of the visitors.