I love when I can have a dinner that taste like it homemade and that I have spent hours preparing it, when really it took me about a half hour to complete. I have a few of these types of dishes that we make often. One of the most talked about and asked for is baked ziti.
Years ago, I used to make homemade sauce. It tasted amazing, better than most jarred sauces. It was thick and perfect and it was easy to tell that the sauce had simmered all day. Nowadays, I simply do not have that kind of time. We are always somewhere and I am lucky if I can even find time to cook something some days. That is why my secret ingredient for my super simple baked ziti is Ragu Homestyle Sauce.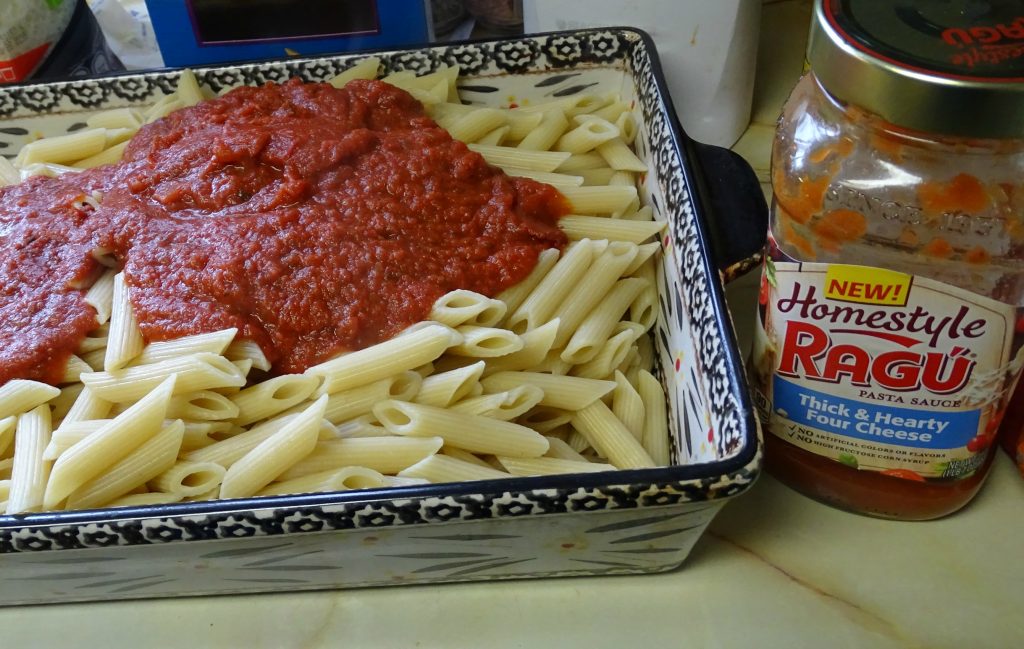 The reason that the Ragu Homestyle sauces work best for my baked ziti is because the sauce is so thick, it basically hugs the  noodles. Also, just like homemade, the flavors of the sauce is bold with lots of flavors built on top of each other, like basil, fennel, oregano and black pepper. Ragu doesn't take short cuts when they make their sauce, so there is no artificial flavors, colors or high fructose corn syrup.
Super Simple Baked Ziti
Ingredients
1 box ziti noodles, cooked according to directions on box. Actually any noodles will work, but since it is baked ziti, I used ziti.
1 container of ricotta cheese, 15 ounce
8 ounces mozzarella cheese
1 jar of Ragu Homestyle Sauce, any flavor
Directions
Preheat oven to 400
After cooking the noodles according to the directions of the box, mix the noodles, cheeses and sauce together into a casserole dish. Save some mozzarella cheese to sprinkle on the top
Bake 20 minutes or until cheese is melted.
Let cool 5 minutes.
Serve and enjoy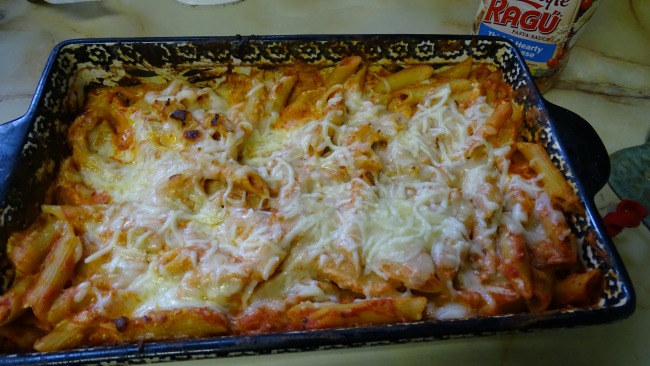 Ragu Homestyle Sauce works great with so many recipes. Be sure to click here to find even more pasta recipes.