I received samples of  Sunny Yummy  to try with my family. All thoughts are my own.
Between traveling, kids at school and all of the afternoon activities we have, we are barely home lately for dinners (notice the lack of recipes lately, yep, that's why), let alone to eat a snack. So my kids are getting great at having their snacks on the run. But just because we are on the run, I like my kids to have decent food. I don't want them living on a vending machine type of diet. So we have been loving the their snacks in a pouch. What? A pouch, yep.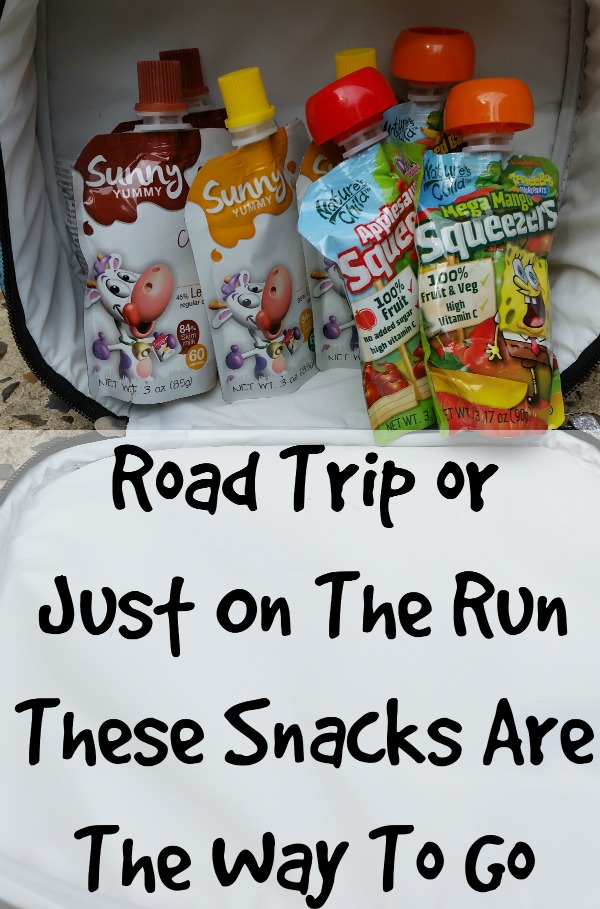 I remember when Willow was a baby I could not get that child to eat baby food at all. She would rather starve. I discovered these baby foods in a pouch and she loved them. No matter what kind of baby food I fed her, her devoured it, as long as it was in a pouch. Even once she was passed the baby food stage, we kept them on hand as snacks. Well, now that she is 5 and Serenity is 10, they aren't going to let me feed them feed them baby food as a snack. But I can feed them Fruit Squeezers.
Fruit Squeezers are 100% crushed fruit that is in a pouch. Being a pouch, they are easy to store in a bag, and to eat anywhere. They also have fun characters on the front like Sponge Bob and Dora, so the kids get excited about them. They are resealable and because the opening is small, slightly larger than a straw, the kids can eat them in my car without making a mess. Score one for Mom!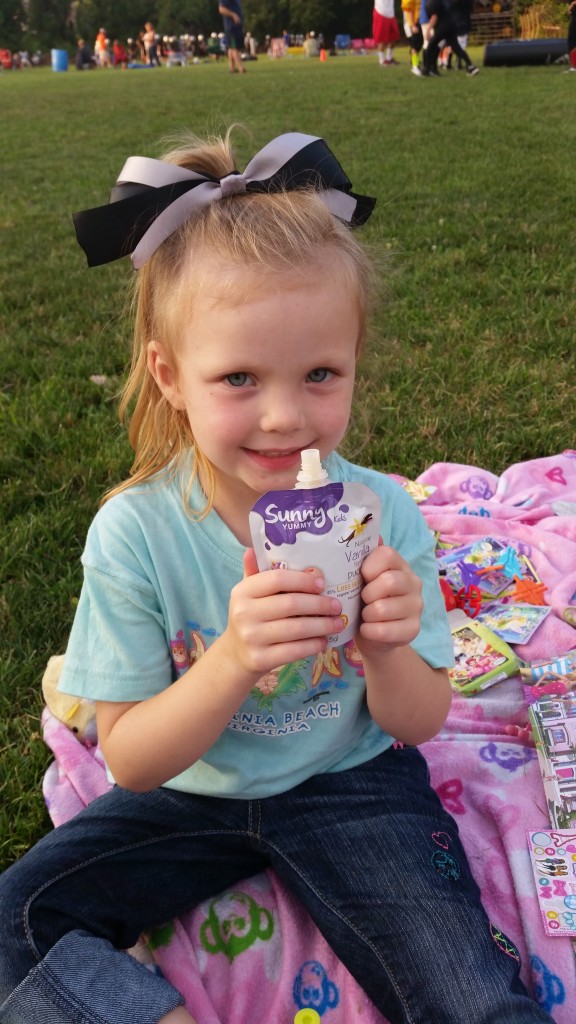 When my kids are a little reluctant to have fruit because they want a sweet treat, there is also pudding in a pouch, called Sunny Yummy, now. Since pudding contains milk and my kids do need help getting their calcium, I don't mind them having pudding treats from time to time. Again, the pouches are perfect for carrying with me where every we go. We have been spending a lot of time on the cheer leading field since we have practice 4 times a week, and Willow loves to carry along some pudding while she watches her sister practice. And then Serenity can have one in the car on her way home.
Think these snacks in a pouch are only for kids?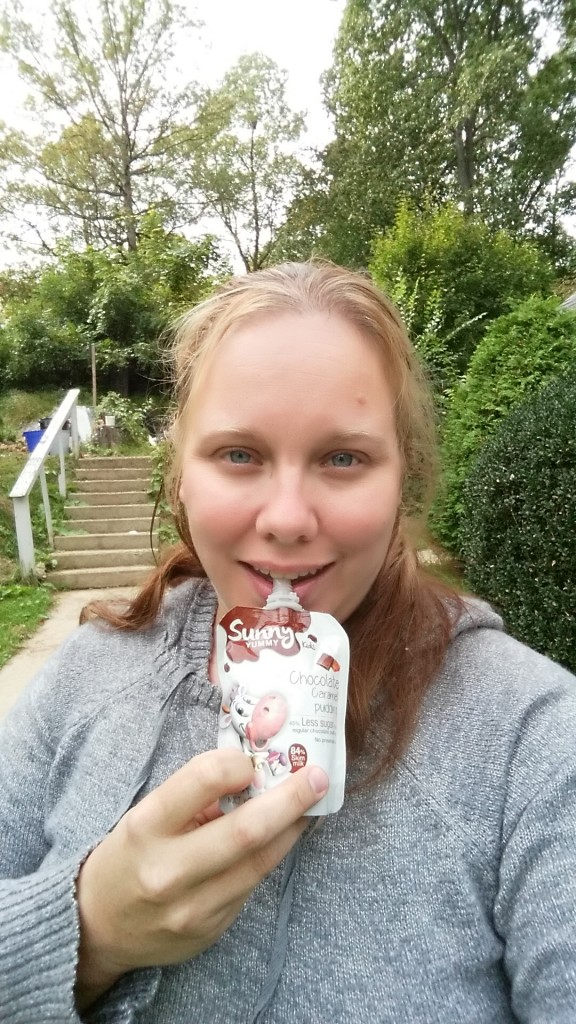 We are digging having the snack pouches on hand. The kids love having them as snacks and I love that I can keep them on hand and that they are not costing me a fortune. I can get a package for about $3.50 at almost any store around me, and also online.