I received the 150 BEST BREAKFAST SANDWICH MAKER Recipes for review. All thoughts are my own.
I have seen these breakfast sandwich makers all over and have been thinking how great it would be to have more recipes on hand than I could eat in 3 months. Then I heard about 150 Best Breakfast Sandwich recipes.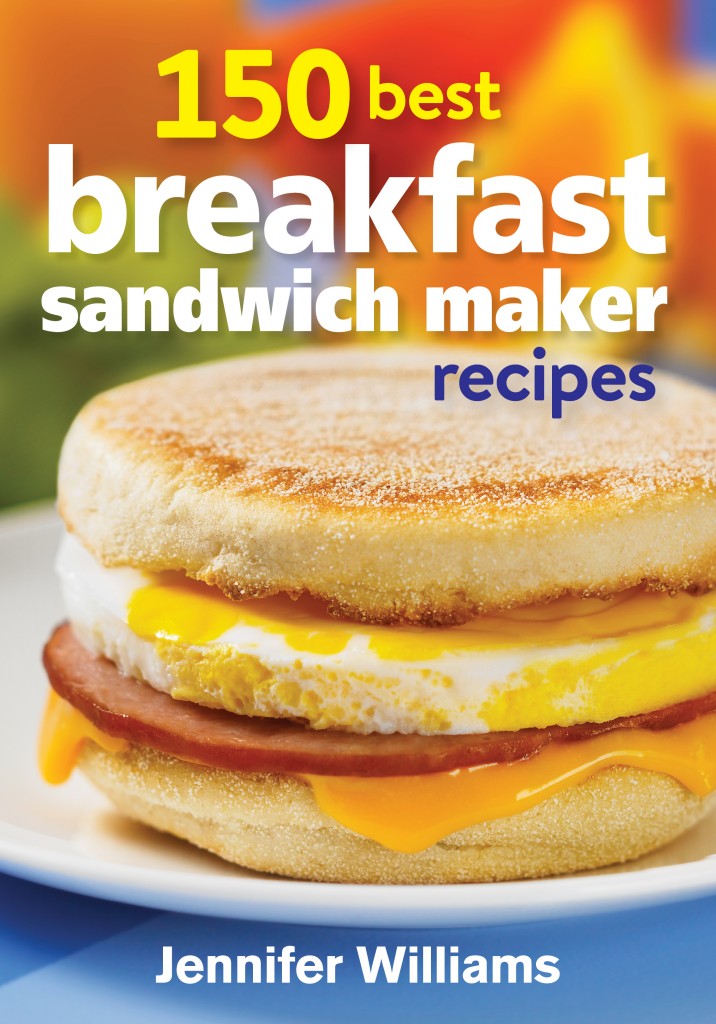 This recipe collection is designed to give you delicious recipes to make a breakfast that couldn't be easier. The recipes are ready in 5 minutes and cleaning up is a snap. But what is great about the recipes is that if you do not have a breakfast sandwich maker machine, all of the recipes can be made with an all-in-one-griddle or an old fashion skillet. The recipes tell you how to alter them for a skillet and they do take  a little longer to make.
The recipes are great for busy mom, teenagers, college students, and anyone who spends a fortune buying those fast food/ convenient store  sandwiches. With delicious recipes like the classics, a Canadian Bacon and Cheddar Sandwich, Gluten-free options like Artichoke, Roasted Pepper and Ricotta Frittata and Chicken Club Sandwich, then there are sections for beef, like a Classic Cheeseburger, pork,  like Apple, Sausage and Cheddar Croissant, poultry, like Leftover Turkey and Cranberry Sauce on a Bagel and seafood and international sections with recipes like Smoked Salmon and Tapenade on Flatbread and Provencal Avocado and Garlic Aioli Sandwich. If you need something to feed the kids in the morning there are yummy kid friendly versions like Cream Cheese, Jam and Banana on Pancakes and some yummy snack ideas like Marmalade, White Chocolate and Coconut Sandwich.
Here is a yummy vegetarian version to try: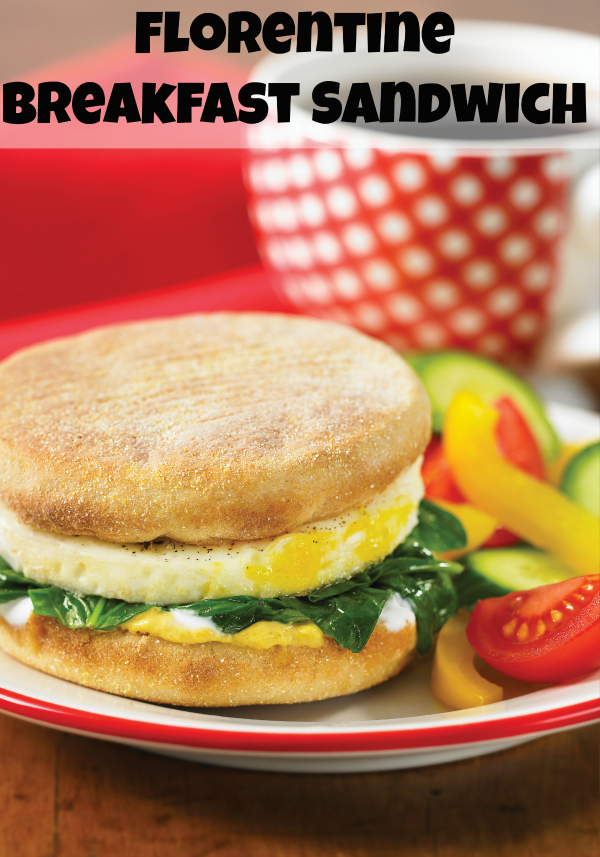 Florentine Sandwich, page 33, vegetarian
Simple, elegant and low-calorie, this spinach and egg creation with a light mustard-yogurt spread will delight your taste buds.
PREP time: 2 minutes
Preheat breakfast sandwich maker
1 tbsp plain yogurt
1⁄2 tsp Dijon mustard
1    English muffin, split in half
1⁄4 cup baby spinach leaves
Nonstick cooking spray
1 large egg
Pinch salt (optional)
Pinch freshly ground black pepper (optional)
Spread yogurt and mustard on split side of one English muffin half. Place muffin half, spread side up, in bottom ring of sandwich maker. Top with spinach.
Lower the cooking plate and top ring. Lightly spray the plate with cooking spray, then crack the egg into the ring. Pierce top of egg yolk with a toothpick or plastic fork. Season with salt and pepper (if using). Place the other muffin half, split side down, on top of the egg.
Gently close the cover and cook for 4 to 5 minutes or until egg is cooked to your liking. Rotate cooking plate away from sandwich maker and lift rings. Use a plastic or nylon spatula to remove the sandwich. Serve immediately.
Variation
Use any variety of mustard you like in place of the Dijon mustard. Good options include coarse, stone-ground and honey mustard. I personally would not use yellow mustard, as it does not add the same extra zing to this sandwich.
cook time: 4 to 5 minutes
Tips
Any remaining spinach leaves make a great addition to other sandwiches or a delicious salad for lunch.
For an open-face sandwich, leave the top half of the English muffin off.
Whether you're looking for a great way to kick-start your day or the perfect anytime meal, these recipes are crowd-pleasers.
What do you normally have for your family for breakfast?