Around here they are called Italian hoagies. That is because I live close to Philadelphia, or Philly as we would say. I have learned that when you travel to other places, not only do they not call these type of sandwiches a hoagie, they call them subs. They also have a totally different idea of what should be on an Italian sub or sandwich, I learned when visiting Tennessee, which broke my heart when all I wanted was one of my favorite sandwiches after helping a friend unload a storage locker all day and night. But anyway… It made me think, what is the rest of the country missing. I know you guys won't have the best rolls ever made for a hoagie, sub whatever. That is because they are another local made classic, BUT, you still deserve to know how to make the best sandwich EVER!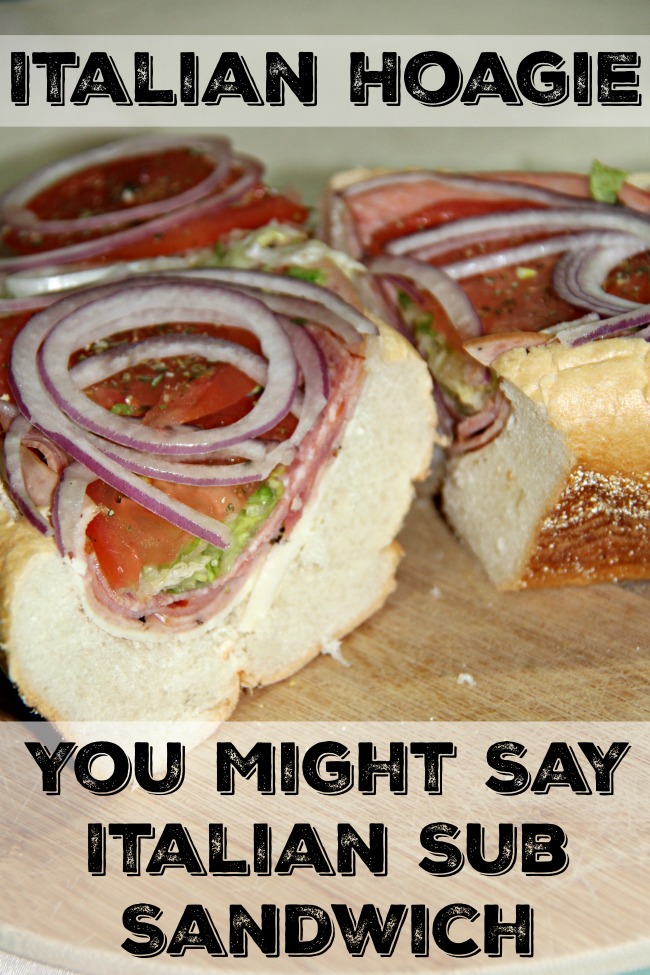 Italian Hoagie
hoagie rolls- Sandwich rolls
deli style ham
deli-sliced capicola
deli-sliced genoa salami
provolone cheese
tomatoes- Slice thin
onion- sliced thin I like red onions but you can use either
shredded lettuce
oregano
oil and wine vinegar, or mayo
There are people who swear you need mayo on an Italian hoagie. My first instinct is to say those people are WRONG. But I can say that people have other opinions. If you want mayo on your hoagie, you will want to do this step as soon as you slice your roll, before adding in the fillings. If you prefer oil and vinegar, you can do that now, but I prefer it over the top. I feel like it keeps my roll from getting soggy, but you can do it first if you like it to soak into the bread. Some people do. Some people prefer their hoagie dry, which is just as good, in my opinion.
Putting together this sandwich is easy. Slice the rolls, but don't go all the way through. If you do, it isn't the end of the world, but it does make it a little harder to eat. Add you mayo now if you are using it.
Layer your cheese, then your meats. It doesn't matter which meat goes on when. How much depends on how heavy you want the hoagie. I tend to use one layer but use several pieces down the length of the hoagie.
Now add on your lettuce, tomato and onions. Sprinkle with oregano and oil and vinegar if you are using it.