I received a collection of candy from Peeps. All thoughts are my own.
I love this time of year. Halloween is our favorite holiday. We love to break out the apples for recipes and the skulls for decorating. Of course,with fall and Halloween come candy. Lots and Lots of candy. If you have checked out the recipes here or the recipes that I share on The Spring Mount 6 Pack, then you know, I have a major sweet tooth. So that means I have a happy mouth and a sweet filled belly come Halloween time.
When I received a big box of yummy candy to play with and eat from Peeps. I mean, come one. It's Peeps. And I knew exactly what to do with the Caramel Apple Peeps. They would make such a cute topper for my caramel apple cupcakes.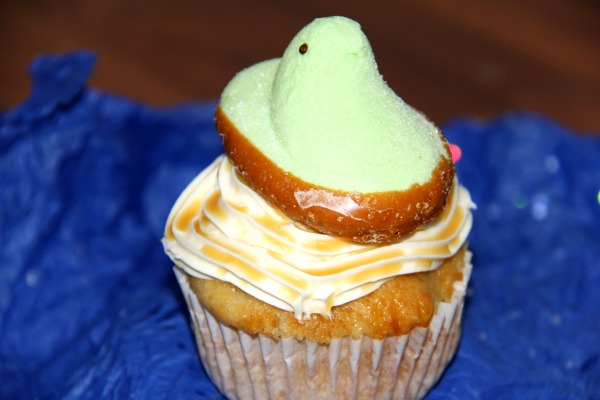 There are other great Peep flavors to choose from this time of year as well.  PEEPS® Tombstones, fun and frightening PEEPS® marshmallow shapes with silly epitaphs that will grab fans' attention. PEEPS® Chocolate Mousse Flavored Marshmallow Cats that makes sure you are not afraid of having a black cat crossing your path. PEEPS® Marshmallow Ghosts, white ghost-shaped marshmallows adorned with spooky faces.  PEEPS® Marshmallow Pumpkins are cute without all the carving mess! PEEPS® Milk Chocolate Dipped Marshmallow Orange Chicks are a perfect way to indulge with marshmallow Chicks dipped in milk chocolate. PEEPS® Pumpkin Spice Flavored Chicks Dipped in White Fudge that goes perfect with the arrival of fall.  PEEPS® Candy Corn Flavored Chicks Dipped in White Fudge that are Orange, yellow and white.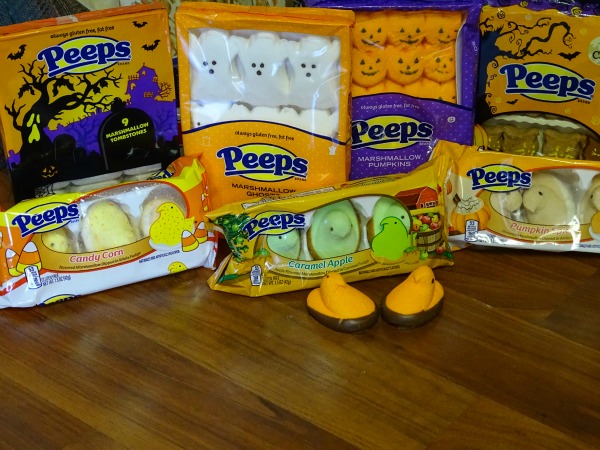 Besides great tasting Peeps that make perfect treat additions, there are great candy options for giving out to little Halloweeners.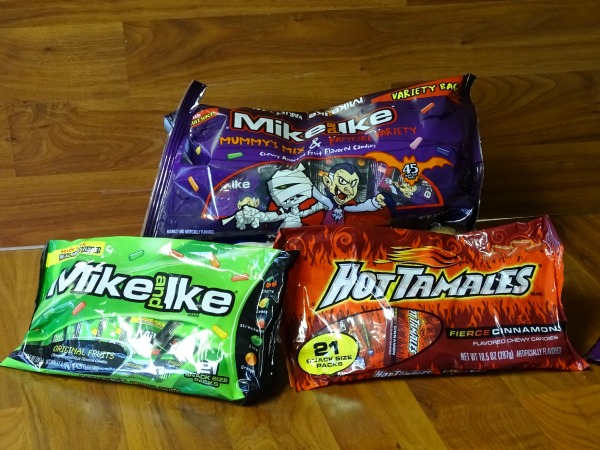 Mummy's Mix/Vampire Variety Snack Pack, Original Fruits Snack Pack, HOT TAMALES® Fierce Cinnamon Snack Pack and one of my personal favorites GOLDENBERG'S® Original Dark and Milk Chocolatey PEANUT CHEWS®.

Order your Candy fix from Peeps & Company between now and save 30% off your next purchase, no minimum required. Use code HALLOWPEEPS15.