One of my mom's favorite treats during the last bit of summer and in the early fall is caramel apples. She isn't a big fan of sweets but she really loves caramel apples. The only thing is, she always complains that they are too big. And caramel apples can bit of a headache to make. That is where caramel apple cupcakes come in to play.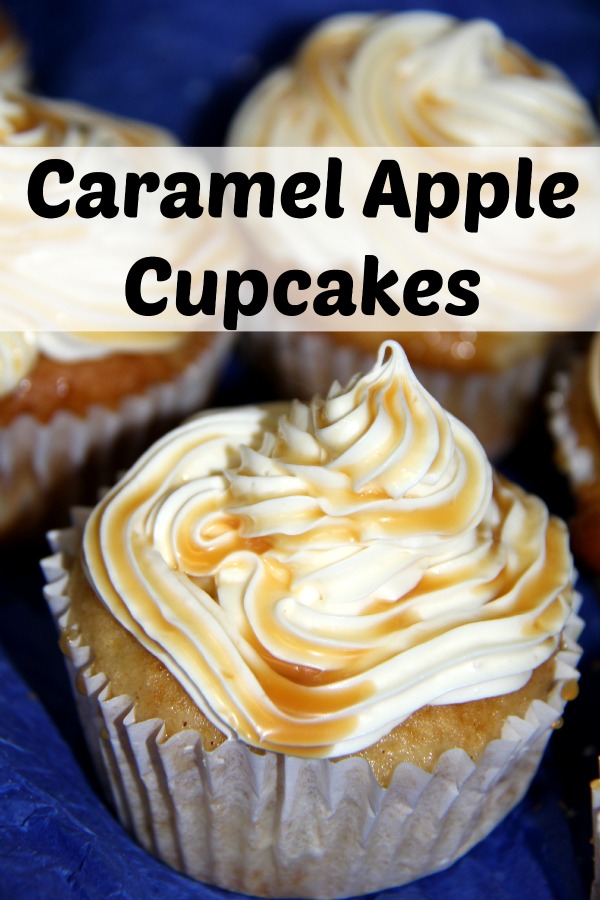 This is a simple recipe that can be made in a few minutes and before you know it your house smells like apples.
Caramel Apple Cupcake Recipe
Vanilla Cake mix
Apple Pie Filling
3 Eggs (or whatever your cake mix calls for)
Dashes of cinnamon and nutmeg.
Icing
Caramel syrup
Preheat the oven to 350
Set up your cupcake papers
Making Your Cupcakes
Open your apple pie filling. You will want to cut your apples into smaller pieces. Take a knife and slice the apples in the can by pressing against the side of the can.
Mix the apple pie filling, the eggs, spices and the cake mix together. Beat it for 2 minutes to make light and fluffy cupcakes.
Fill your cupcake papers 3/4 of the way with your batter.
Bake 16 minutes until done.
Let cool completely.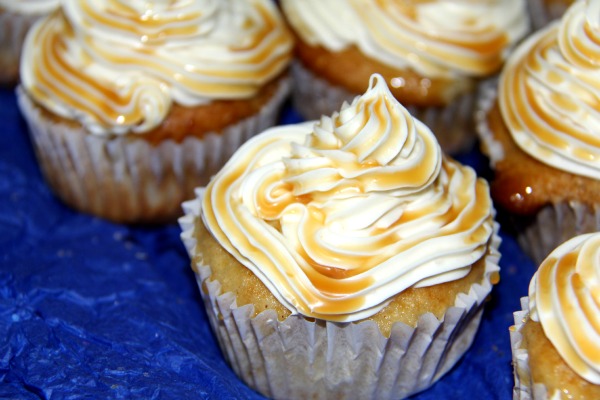 Icing
You can make your own icing or use store bought. Add 2 tablespoons of caramel syrup into the icing. Mix well.
Ice the top of your cupcakes.
Drizzle caramel across the top of the icing.