I received Peeps in exchange for this post. As always all thoughts are my own.
Who doesn't love a perfectly sweet marshmallow treat. You know those yummy Peeps that started off in your Easter baskets that now have made their way into every season. Make sure you are adding them to your Christmas celebrations too. There are great flavors that are here for the holidays.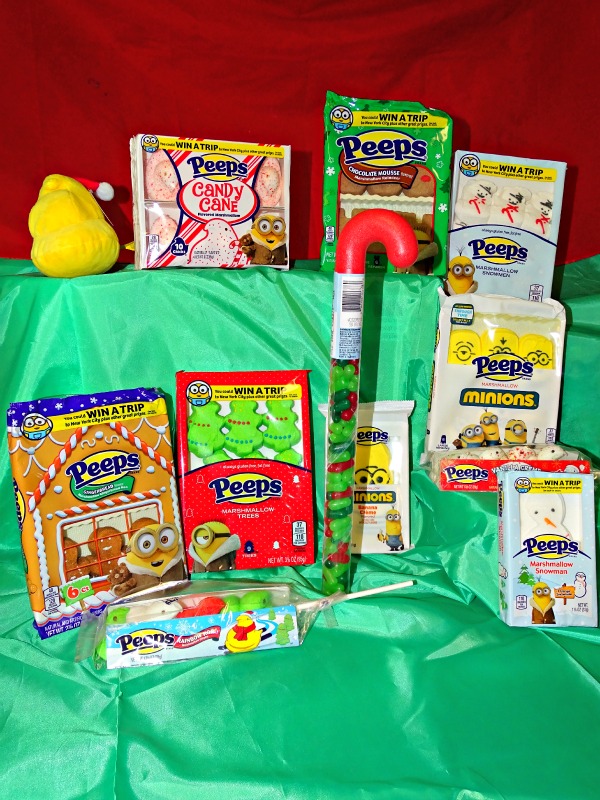 Your favorite PEEPS® holiday candies now include:
PEEPS

® Vanilla Crème Chicks Pop

PEEPS

® Large Marshmallow Snowmen

PEEPS

® Candy Cane Flavored Marshmallow Chicks

PEEPS

® Gingerbread-Flavored Marshmallow Gingerbread Men

PEEPS

® Marshmallow Trees

PEEPS

® Marshmallow Snowmen

PEEPS

® Chocolate Mousse-Flavored Marshmallow Reindeer

PEEPS

® Holiday Pop
One (1)

PEEPS

® Lollipop
There are great flavors and designs that can fit any theme. Peeps are great to have as a sweet treat anytime, but you can also add them onto cupcakes like I did with the caramel apple cupcakes treats over Halloween.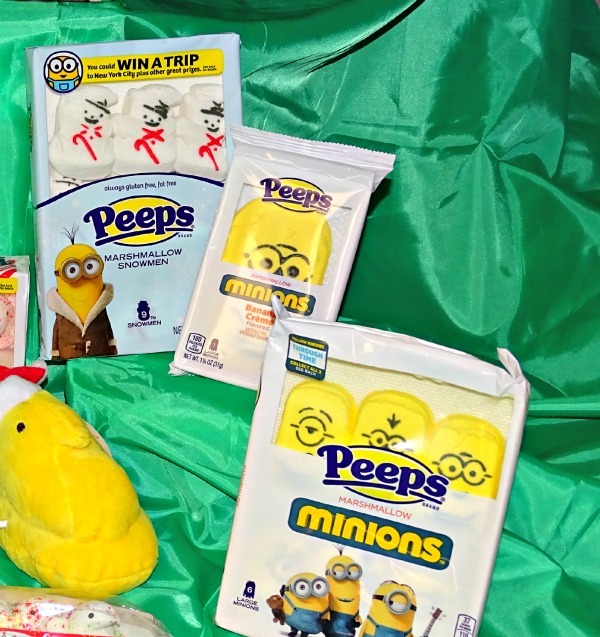 Since PEEPS® knows that everyone loves those adorable crazy Minions, they made sure to get them in on the action. There is now PEEPS® Banana Crème Flavored Minion and PEEPS® Marshmallow Minions. Come on now, aren't they a perfect way to bring a smile to anyone's face?
Be sure to grab some PEEPS® and Mike & Ike's for your holidays as everyday treats or for stocking stuffers.