The holidays are coming fast, way too fast. That means people will be on their way to visit family. It can be expensive to fly, especially with everyone in a family and then you can't bring the holiday gifts with you there, or home. That usually means that driving is your best bet. It is cheaper and gives you more flexibility to take what you want with you. matter if you are taking a trip to see family for the holidays or taking off on a road trip, driving is a great option. But taking a road trip with a baby can be stressful. Many people cringe at the thought of having their baby or toddler in the car for hours on end. It doesn't have to be a bad situation, though. It just takes a little extra planning. Brown Daub Fiat asked me to share these tips so that you can have a safe and happy holiday road trip.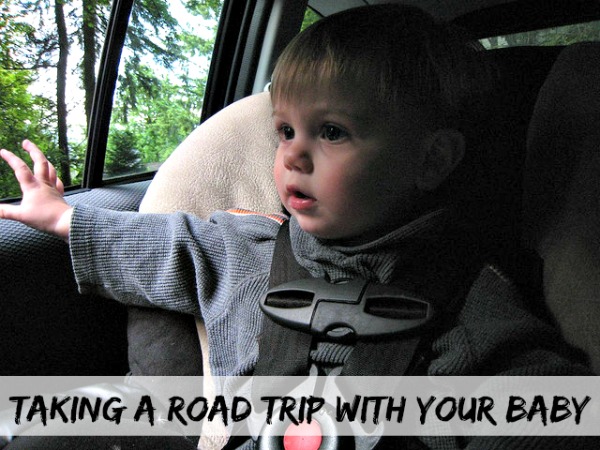 Does your baby like being in the car? Does she usually sleep well in the car? If she does, plan your trip when she can be sleeping. It will make her happier if she sleeps because the time goes by quicker and there is less time to entertain her. If your baby does not sleep well in the car, plan the trip when she first wakes up. Do not expect your baby to act differently just because you are on a road trip. Plan to drive during her happiest or most easiest times of the day.
Think about if you should and can split the trip into sections. If the trip is long, can you take a break half way through? Can you take extra breaks to let baby out of her seat?  Giving your baby time to play and move around can keep her happy for longer?
Do you have to arrive at a certain time?Budget in extra time. Your baby might need extra feedings or a diaper change. She might need to just get out of her car seat and run for a few extra minutes. An unhappy baby makes for an unhappy car ride so make sure you are not on a tight time constraint and you can take the breaks she needs.
Make sure that you have everything that you need for the trip. Will the baby be in the sun during most of the ride? Plan on putting her on the other side of the car or bring a window shade to keep the sun off of her. Do you have enough bottles and a bottle warmer? Did you bring extra toys to keep the baby happy and entertained. Maybe bring some music toys. Does you baby listen to cds at home? Try bringing some of the songs that you sing together on CD. It means less time for you to have to sing.
It can be a strain to keep looking into the back seat to check on your baby. Think about having a mirror to look back on your baby. Without a mirror you might feel the need to pull over and check on the baby. Besides taking up more time on your road trip, sometimes when the car stops moving, babies wake up. It also might upset your baby to see you come to the car seat and not take her out of it. If you can look in the mirror and see the baby, you can stay focused on the road.
Taking a road trip with your baby doesn't have to stress you out. Plan a little a head of time and it can be a fun and rewarding time.