So you would love to travel more, but you think it just isn't in your budget. There are lots of ways to find deals on travel but your biggest worry is that there just isn't money in the budget. You want to save money towards travel, but you don't want to give up the lifestyle you have. Try these ridiculously easy ways to save money, many of which do not require any lifestyle change.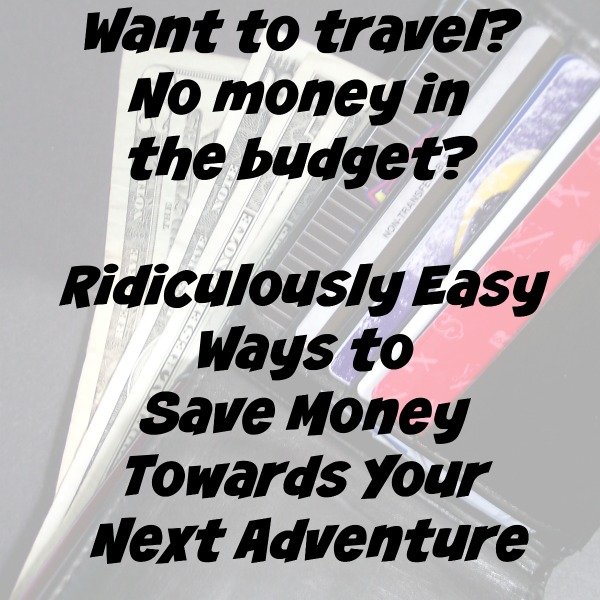 My personal tricks:
Use a piggy bank: Whether it is 3 pennies or 3 quarters throw it in every night. Then do not touch it. By the end of the year, you might only have a tank of gas worth of change, but that means a small road trip. A chance to see something new.
Eat less meat: Meat is expensive, even when you get it on a good deal. Making a few vegetarian meals a week can make a difference i your grocery budget. Here are a few more ways to save money on groceries.
Here are more easy ways to save money so you can head out on your next adventure.
Where would you go if you had money for a vacation?