Hey everyone, I'm Danielle from Busy Mom's Helper! If you love to eat and travel – which I'm assuming you do if you're following Debi's AMAZING blog – then Disneyland is probably somewhere on your radar, right? In that case, I've got some exciting news – our 'Unofficial' Disneyland Activity & Autograph Book is finally complete!
In one of our trips to Disneyland and California Adventure, it because so frustrating with the kiddos waiting in line for rides. Every 2 minutes they'd be asking 'how much longer'! That sure turns a magical vacation into a stressful one. So I made this fun book to keep the kids happily occupied while in line for rides, waiting for the parade to start, or even for the hotel room to help them unwind from a busy day in the parks!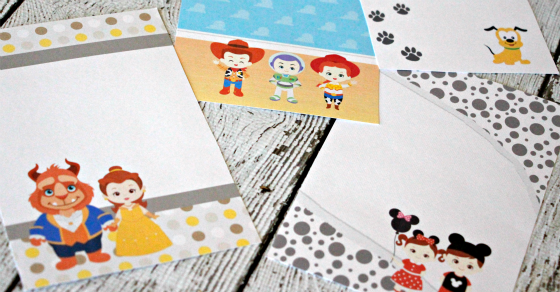 We wanted a variety of activities so it would keep short attention spans happy, so there's games, coloring, mazes and matching, connect the dots, quizzes, Disney facts and even fun 'design your own super hero outfit' type things! Don't forget the ride lists, divided by the 'land's in both Disneyland and California Adventure, complete with height requirements.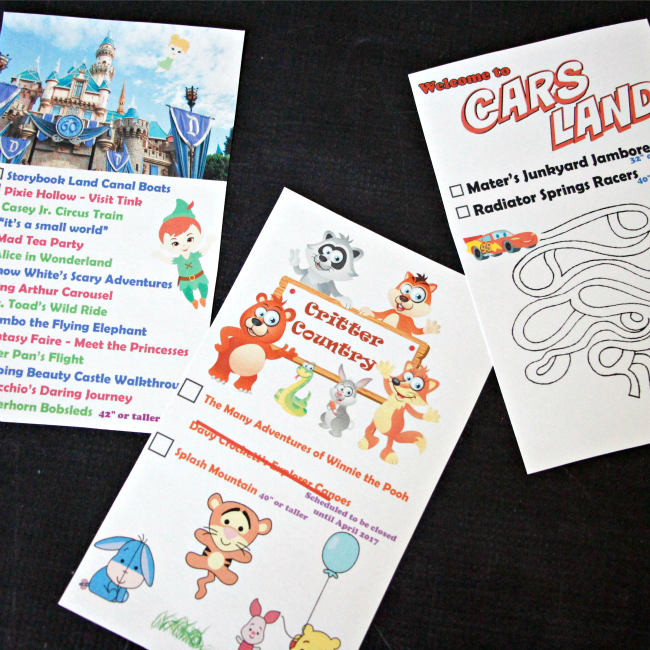 I'm not a fan of blank autograph pages – they're just so…boring! I created more than 20 for this book, all themed after favorite characters such as Donald, Ariel, Minnie Mouse, Goofy, Elsa, even Darth Vader and the Avengers. Such a variety, with plenty of exciting-yet-generic ones for those random, rare characters you may come across.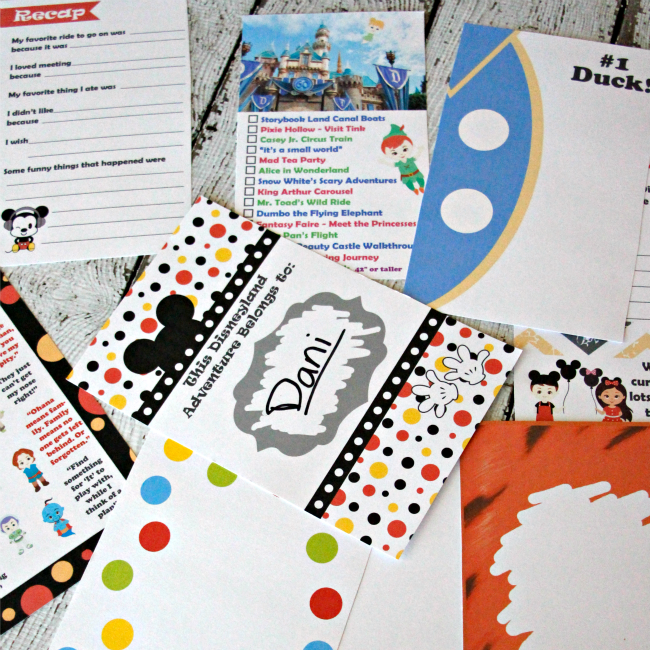 Vacations are mainly about making memories, right? This book makes it easy to hold on to those, with several pages for writing down favorite moments, funny things people said or did, top rides and foods, even for recording who went and how old they were! It's super easy to either put in your bags at the park, or have the kiddos carry them – ours wouldn't put them down! Sized at 6×9 and a total of 66 complete pages, it's just right for kids big and small. If you'd prefer to download, print and bind it yourself you can get it in a PDF, or avoid the hassle and purchase it as a professionally printed, bound book with shiny cover. Your choice!
So get to planning your next Disneyland vacation, get these books for your kiddos, and avoid the nagging lines! Have fun!