I love to travel. We travel as much as we can. When we are not traveling, we love to hear about other people's travels. Between watching travel shows, reading travel reviews on other people's blogs. Since I know you love to travel too, I thought it would be a great idea to help you find more travel blogs to read. I will be starting a Traveling the World, One Interview at a Time series.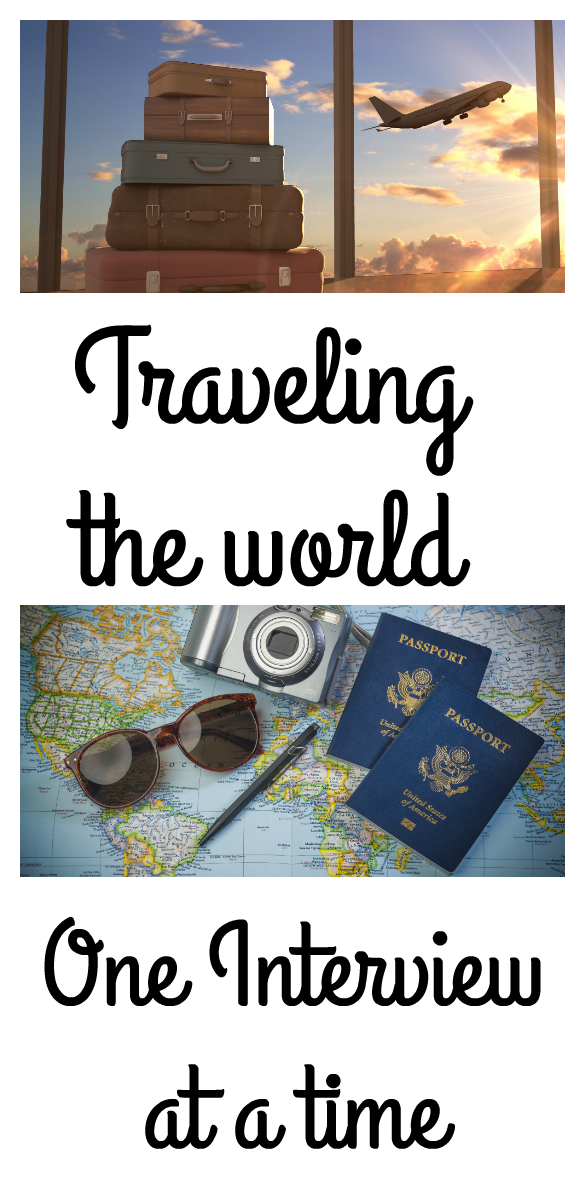 I plan to bring you interviews and details from some of the great travel bloggers I know. I hope you will welcome them and visit their sites.
You never know the places that they will inspire you to go.