There are so many things to do in Chicago. Whether you live in Chicago or are heading to visit Chicago, here are some of the fun things that we recommend that you do. Patrick Auto Body can help fix any car body issue while in Chicago. Once your car is fixed, then head out to see these Chicago attractions.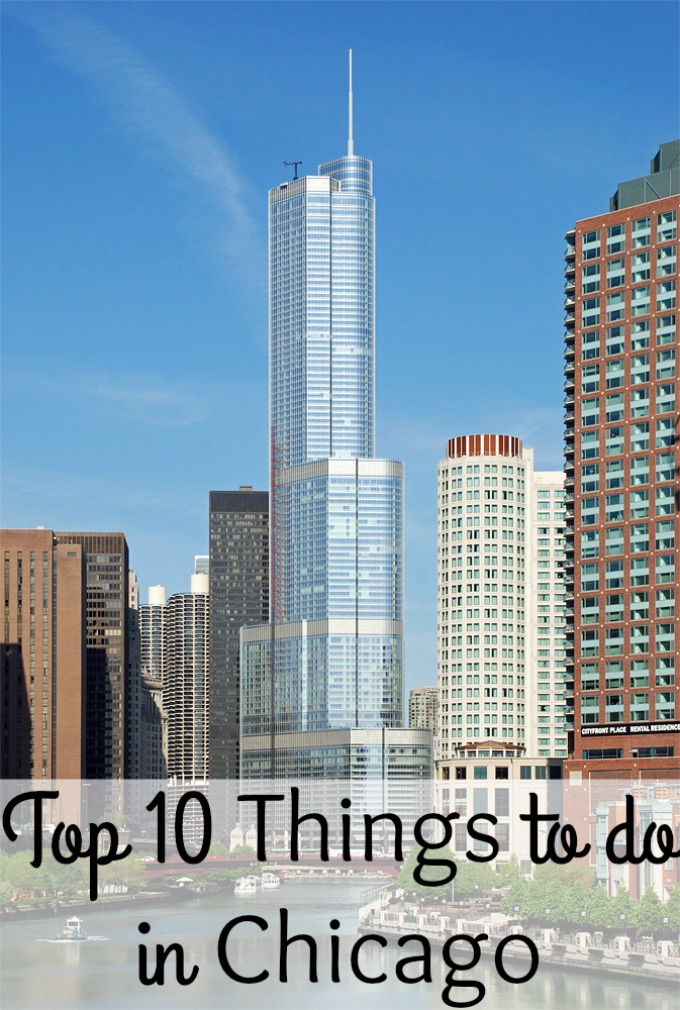 MILLENNIUM PARK: Millennium Park is 25 acres of gorgeous landscape, with beautiful architecture and has an iconic collection of public art. Millennium Park is Chicago's premier green space.  It is known for its dozens of free events and programs including art installations, outdoor concerts, films screenings, alfresco workouts and more.
NAVY PIER: The Historic Navy Pier® is Chicago's lakefront playground that has over 50 acres of parks, shops, restaurants, entertainment and attractions. Over 8 million visitors each year visit Navy Pier.
ART INSTITUTE OF CHICAGO: The Art Institute of Chicago is home to renowned masterpieces and is the 3rd largest collection of art in the country. The event calendar is filled with gallery talks, films, lectures and performances. It has been one of TripAdvisor's top three museums in the world in 2013, 2014 & 2015.
SHEDD AQUARIUM: There are 32,600 animals at the Shedd Aquarium. There are 40 species of salamander including a 4 ft. giant salamander, frogs and the rare caecilians. There is a 90,000-gallon Caribbean Reef that is a 360-degree tour of an underwater reef with over 70 species of sea turtles, sharks, and stingrays. Enter the Amazon Rising section to see anacondas, piranhas, spider, rays and crocodiles. In the Abbott Oceanarium section you can get up close and personal with whales, dolphins, sea otters, sea lions and more. There is even a section for penguins.
THE FIELD MUSEUM: Chicago's Field Museum is one of the world's greatest museums. It is a treasure trove of natural history. It houses the biological and anthropological collections assembled for the World's Columbian Exposition of 1893, the museum's collection has grown to an astounding 24 million objects ranging from ancient mummies to exquisite gemstones, to endangered plants and animals. There is even a 40.5 Foot T-Rex.
MUSEUM OF SCIENCE AND INDUSTRY: When you visit the Museum of Science and Industry, you will have the chance to see more than 35,000 artifacts. MSI, which has been open since 1933, has the only remaining building from the 1893 World's Columbian Exposition, a World War II German submarine, a working coal mine, a tour of your digestive system, take control of a 40-foot tornado, and for this season, step into the magical world of Walt Disney to uncover 90 years of archives
ADLER PLANETARIUM: The Adler Planetarium extends out into Lake Michigan from its Museum Campus home. This is America's first planetarium. It has become a recognized leader in science education.
SKYDECK CHICAGO: Dare to walk out on the 103rd floor and look down on Chicago. Look down 1,353 feet straight down, with glass boxes extending 4.3 feet out from the Skydeck, and you will see views of Chicago you have never seen before. Enjoy 360 degree views and 50 miles, plus 4 states.
360 CHICAGO: 1,000 feet over Chicago's legendary Michigan Avenue, is 360 CHICAGO. It is one of the city's most unique attractions. 360 CHICAGO, (formerly John Hancock Observatory), offers breathtaking views of Chicago's lakefront, magnificent skyline and four neighboring states. It is a 40-second ride in North America's fastest elevators to the observation deck.
LINCOLN PARK ZOO: Want to see some unique animals? At the Lincoln Park Zoo there are lions, meerkats, and gorillas. African Wild dogs, pygymy hippos, gorillas, chimpanzees, red wolves and black rhinos. Lincoln Park Zoo is free, open and amazing every day of the year.