I travel a lot and so making sure that my home is safe is important while I am away. TP-Link has great products to help with just that and they are able to be accessed from an app on your smartphone. We are all so busy with our lives that sometimes we forget to stop and think about what goes on at our home when we are away.
Smart technology for lights is something that has been out for a little while, but I never took much interest. I have been thinking more about it lately as I have been offered more opportunities with the blog. I love that the TP-Link products are affordable so that they won't break the budget. With the holidays in full swing as well, these products would make the perfect holiday gift.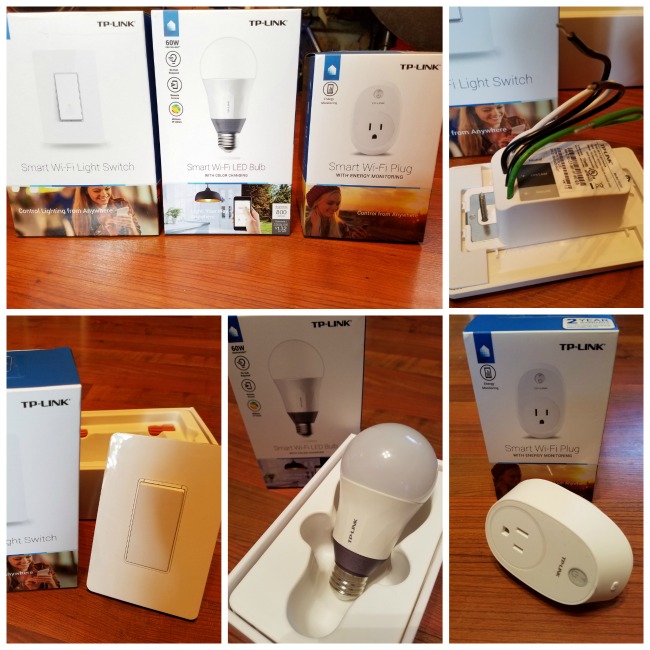 There is no need for a hub either to be able to control any of the products. The TP-Link Smart Home Smart Plug, Home Bulbs and Home Switch are all able to be installed very quickly. You don't have to be a tech genius to get your home up and running with the TP-Link Smart Home.
None of these products require hard wiring either, so you can do install them yourself. It's as simple as a switch, bulb or plug. I also am really in love with the fact that I can monitor energy usage as well.
I want to be able to be in control even when I am not home. Let's face it, even though my kids are in capable hands with my spouse, I tend to always be the one to remember things. For example, Christmas lights are all the rage but they can definitely burn up your electric bill. The smart plug is perfect for hooking these lights into. I can turn them on and off from a touch of a button on my smartphone even if I am not home via the TP-Link Kasa App.
Even better is that if you have an Amazon Echo, Amazon Echo Dot or Amazon Tap, they pair together with the TP-Link Smart Home products. I am so glad that it is as simple as switching a few things around, connecting the Wi-Fi and accessing the TP-Link Kasa App. My mind is definitely more at ease that I can monitor things away from home.
Plus, now you can get 20% off your own Smart Home products by using the code: TPLinkSmart through December 31st.