Are you taking your car on a vacation? You may decide to use a travel trailer to carry your family's belongings. This is great for camping, or for when you need to fit more people in the vehicle itself.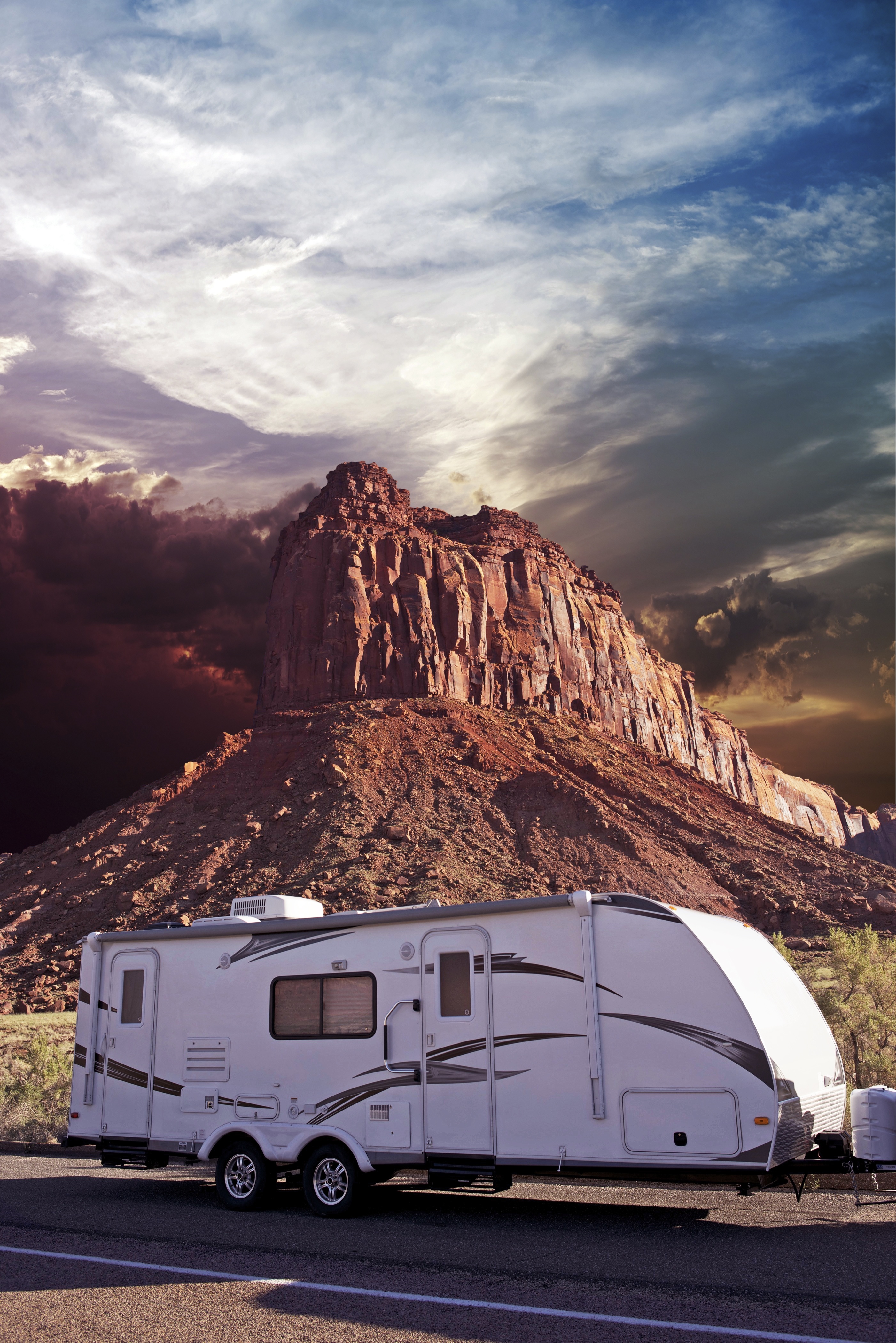 How to Safely Haul a Travel Trailer
Travel trailers allow you to carry extra luggage, or take camping gear and other supplies with you. It can also be helpful to people who are traveling with babies, or someone who is handicapped. When you have to carry equipment and supplies, plus luggage and people, you can run out of space in the average vehicle.
So, travel trailers make it easier. That said, it's very important that you learn how to safely haul your travel trailer. It's important to hitch the trailer correctly, to pack it correctly, and also to drive safely while hauling it.
If you're not sure how to properly hitch the trailer, you should be sure a professional does it for you, or inspects it after you do it. Read the owner's manual to know the proper towing capacity of your vehicle so you don't overload it.
Don't try to haul a trailer that is too heavy for your vehicle because you can overload the engine. To haul the trailer, back your vehicle up to it, lift the trailer socket and then drop it into the ball hitch. Tighten the bolts, and then connect the power cables. When everything is hooked up, start the vehicle's engine and give it all a test. Be sure the lights are working properly, and give the empty trailer a drive around the neighborhood just to be sure everything seems right before packing it up and leaving home in it.
When you know everything is connected properly, pack your trailer safely and you're ready to go. Remember to drive a bit slower than you would without the trailer attached.
Learn more at Rockland Chrysler Jeep Dodge. They're happy to help you get into a great travel vehicle for your next road trip.