This is my first year sharing the holidays with the love of my life. It is definitely different sharing holidays including the holiday traditions. One of his holiday traditions, there is ALWAYS pasta salad. It is that go to dish that they make for every get together,  no matter if it is Thanksgiving, Christmas, birthday or even just a picnic in the back yard. I have to admit, I love it so much, we are even known to make it just because.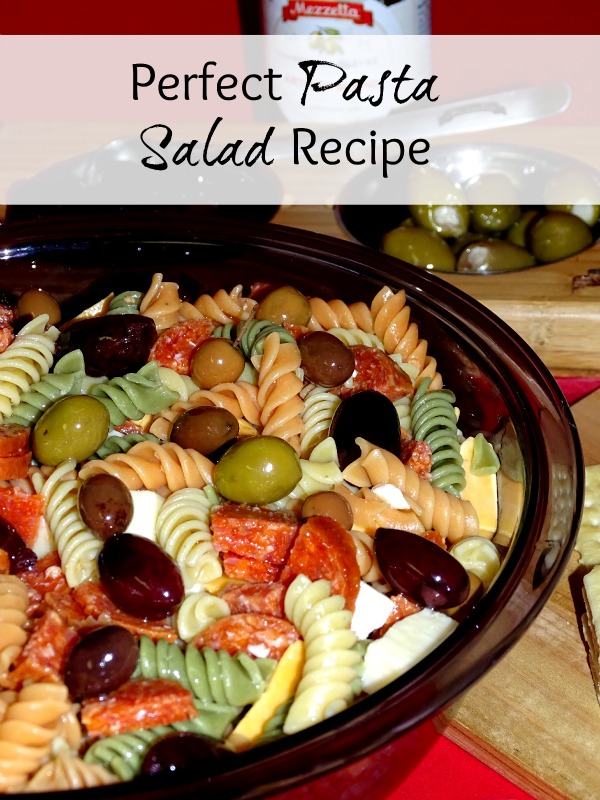 So as part of our first holiday together, and first time bringing our traditions together, I wanted to make sure to incorporate the pasta salad into our celebrations. I wanted it to become part of our memories together. I have tried to incorporate other things that I know his family love. Both family loves crackers and cheese to snack on before hand. Veggies was another standard between both families. An addition to our family table this year has been Mezzetta Olives. I have been reading some of the Mezzetta recipes online and the family seems to love them. Using Mezzetta Petite blend, blue cheese stuffed olives, pitted kalamata olives and an artisan blend, also, make a great appetizer addition to the our holiday recipes.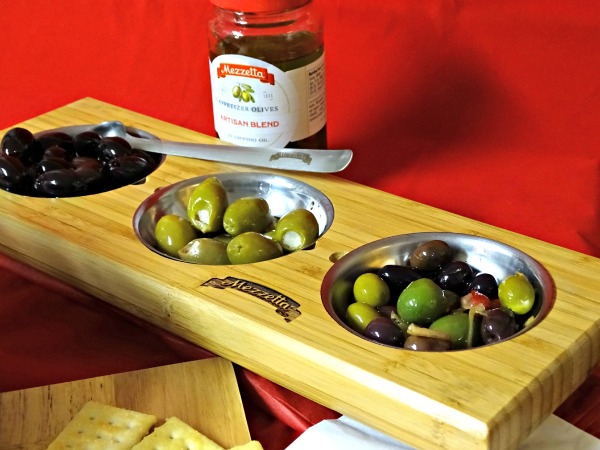 It has been really important to me that we are making great memories together, especially around the holidays. I always want everyone to look back and smile when they think of the firsts that we are sharing.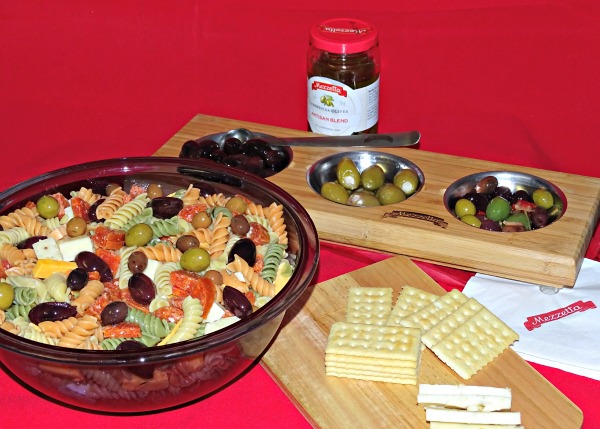 Perfect Pasta Salad Recipe for Get Togethers
2 boxes of tri colored garden pasta
1 stick of pepperoni
8 ounce block of Colby Jack cheese
8 ounce block of sharp white cheddar cheese
Mezzetta olives, Use this coupon in order to save.
1 cup of vegetable oil
1 cup of vinegar
As you finish each step, add it into a very large bowl.
Start water to cook the pasta. Be sure to salt the water. This will make the noodles have more flavor and you will not have to add salt to the pasta salad. Cook until al dente. Cool the noodles before adding into the bowl.
Chop the pepperoni into slices, then quarter each slice.
Slice the cheeses into cubes.
Make sure the Mezzatta Olives you use are pitted, or pit them before using. Pour some of the dipping oil from the olives into the pasta bowl.
After adding all of the ingredients into the bowl, add in the oil and vinegar. Mix everything all together. Serve immediately or chill.
I can't tell you how long it will last in the refrigerator because ours never makes it that far. It is gone the same day that it is made.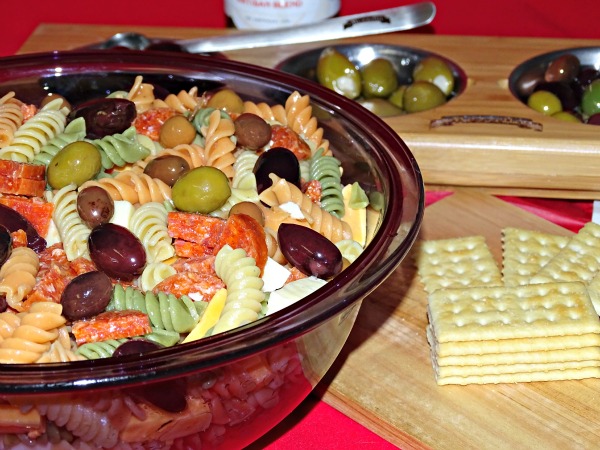 Mezzetta is all about making memories over the holidays, and all year-long. So to help get into the holiday spirit, Mezzetta is running a sweepstakes and the grand prize winner will receive a print digital camera and an olive lovers gift basket. 10 runner ups will also receive an olive lovers gift basket. The sweep will end December 31st, so be sure to get your entry in.
I would love to hear what kind of memories and traditions you have over the holidays. Was it hard to incorporate the holidays you had growing up with your partner or friends?