People immediately think of desert and heat when they think of Arizona. There is so much more than that. There is plenty of things to do in Phoenix, Arizona. Earnhardt CDJ wants to share with you plenty of things to do to make your trip to the western part of the states a blast.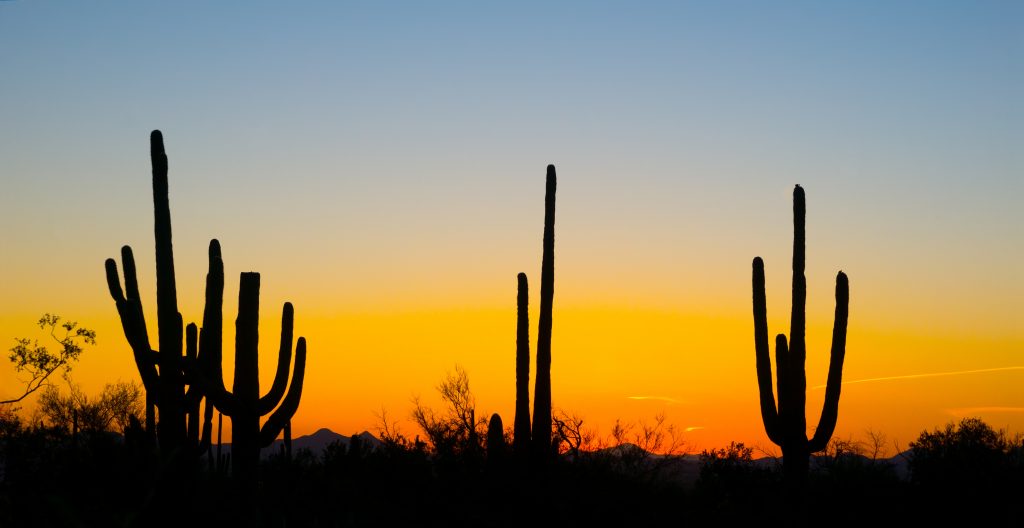 Things to do in Phoenix, Arizona
The Arizona Science Center – Kids can learn everything with interactive displays from electricity to weather patterns. They can even learn about outer space. There are also exhibits that feature sound, gravity and psychology. There really is something for everyone here. An IMAX theater provides entertainment and learning entertainment.
Camelback Mountain – This mountain is the highest peak in Phoenix and attracts tourists from everywhere. It is an amazing 2,704 feet high. If you want to hike this mountain it is suggested to do so early in the morning or later in the day when the heat is not so unbearable. You must also make sure that you have plenty of sunscreen and water on hand.
Desert Botanical Garden– I know what you must be thinking. Desert and garden in the same name sounds a little off, right? This one however is over 50 acres and is home to thousands of species, cacti, trees and plants. You can also go on bird watching adventures while you are visiting here. If some concert entertainment sounds like your cup of tea, they also have a concert series.
Heard Museum – If you love history this is the place for you! This is one of the most amazing Native American museums and let's you into the history of the original Arizona residents. It allows you to see the culture of the Native Americans from the Southwest.
Phoenix Zoo – This zoo will not leave you bored in the least and will peak your curiosity with all the animals housed here. Some of the animals that you can see here are baboons, Sumatran tigers, Asian elephants, Galápagos tortoises and Komodo dragons. There is also a petting zoo and time to be able to spend with giraffes. If the little ones start to get tired consider the 30-minute narrated safari train tour, which only costs a few dollars.
Pueblo Grande Museum and Cultural Park – I know that when I was a child pueblos always caught my attention when learning about them in school. This is a look at the ruins of an ancient Hohokam village. Over 1,000 people really used to live here and disappeared in 1450 AD.
There is so much more to do when you are visiting Phoenix, but this will definitely get you started on your adventure. Southwest culture is one of those that rarely gets talked about but is so fun to explore.