This is a sponsored conversation. All thoughts are my own.
We are what we eat. We all have heard that for ages. But that doesn't mean we follow it or even understand it. What you eat can make a huge difference in how you feel. If you eat a bunch of crappy food, you are going to feel fun down and tired. If you are eating a lot of fruit and veggies, you are going to feel better, your body will work better and you will have more energy.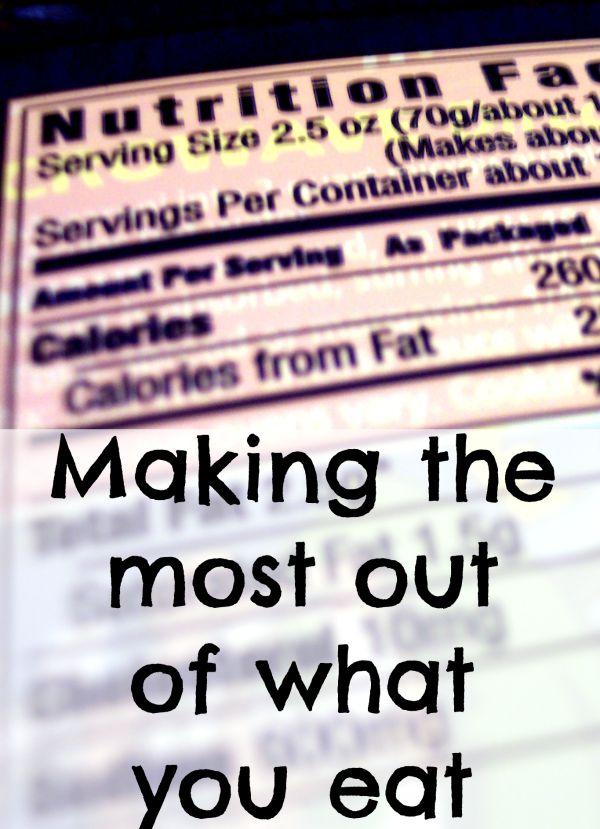 So what if you know you shouldn't eat a bunch of fast food and sweets, but after that you start to fall short and get kind of lost in what is bad for you, ok for you and actually good for you? This is where food labels come in.
Making the most out of what you eat
Look at the serving size: This tells you how much you should eat. It might be 1 cup, 1 ounce, or might be the whole container. It can be deceiving though. Sometimes, you will look at a serving size and think there is no way that can be enough.
Look at the calories: This tells you how much you are taking in. You want to make sure you are eating nutrient dense foods that only give you a small amount of calories. Things that have  a lot of calories, usually contain a lot of fat as well. If you are trying to make sure you stay with in your calories for the day, eating something that is a small serving size with a lot of calories is going to make it hard to stay in the calorie range.
Look at the Fat: This will tell you how much fat is in what you are about to eat. But not all fat is created equal. You want to always stay away from trans fats. These are very dangerous fats that cause heart disease and a large number of other health issues. Saturated fat is another that you want to try to limit. These are the fats that can also cause heart disease and that can clog your arteries. Unsaturated fats, such as monounsaturated fats and poly unsaturated fats are considered the good for you fats. These can lower cholesterol and have health benefits. While they still contain a higher number of calories, they give you more nutrition in those calories so it is a good way to spend you allotted calorie count.
Look at the sodium count: Fat, sugar and sodium make things taste good. There is no doubt about that. If it didn't make things taste so good, we would not have anything to worry about because it would be easy to avoid it. But since it does make it all taste so good, we have to make sure that we are not getting too much of it all. Sodium can cause havoc on your body and it is everywhere. If you are eating anything that has been processed in any way, even fruit and vegetables in a can, it has added salt to it. This adds up quickly.
Beware of sugar: Much like salt is everything processed, so is sugar. It comes in a variety of forms, but it is there. It makes food taste food and hides the flavor of other chemicals and additives. Plus, it just tastes good. This is why food companies are adding it to so many things, so that we want to eat it more often. Sugar is what makes us fat and causes many health issues like diabetes.
Read the ingredients: So even once you have found something that can fit into your nutritional values, make sure the ingredients are all things you can pronounce and that you know what they are. The best thing to look for is an ingredient list that is less than 5 items long. This means it has been processed less and is truer to the natural food. This is the rule of thumb but of course, it is not always the case. If you are trying to understand food labels, but you are feeling a bit lost, try using FoodFacts.com. This website and app helps your track the foods you are eating, but it also helps you track the ingredients in the things that you are eating. It will help you narrow the list of things you should be eating depending on what you are trying to accomplish. Maybe you are looking for foods to avoid, or eat to help with heart disease or cancer prevention. Maybe you are trying to see what you should eat or avoid for diabetes or to lose weight. It even sorts foods by allergens and chemicals.
Once you start to understand what you are eating and what it can do for your body, both good and bad, you can start making better choices and feel your best.
Making the most out of what you eat