I have never understood why people seem to think that just because you have been with someone for a few years that you can no longer have that special sexy spark between you. People start to think that they will never have that special "can't keep your hands off them" feeling just because things have gotten comfortable. Or for some, it is the lack of desire because by the end of the day, after dealing with the stress of work, or kids, of a household, or stressing about money, sexy time might be the last thing that you are thinking about. Sometimes, it happens. It crushes your desire. It makes you start to think, there is no way that I am interested in being intimate tonight. Sometimes, you just need a little push to help you get, or stay, in the mood and keep that connection alive. The first thing you should do is sign up for the Relationship Refresh Newsletter for tips, tricks and ideas emailed straight to your inbox.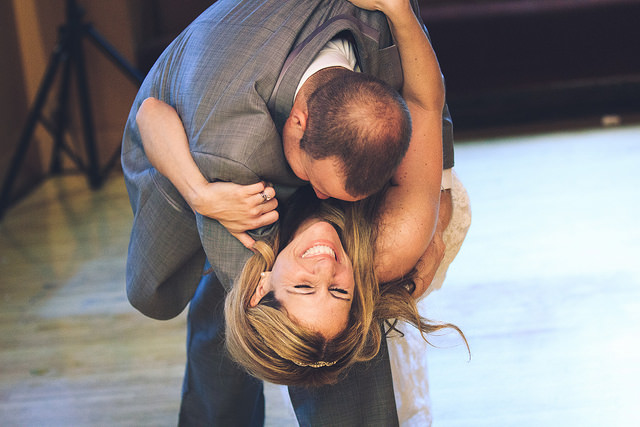 Find time together: Make time to just be together. No distractions. Make it like a mini vacation, every day, right in your house. Sit together. Do something that you have always loved together. Find a new hobby to do together. Even watching a special series together can do it. Something that becomes just for the 2 of you. But don't just be there in the same space together. Make it meaningful. Talk, touch, laugh.
Talk together: Ok, here is where the guys have groaned and rolled their eyes. Spending time having real conversations, not conversations about feelings or issues, just conversations that are not small talk, keep couples close. Talk about your day. Talk about things you would like to do, like take a vacation or visit a new park. Just talk about things that make you feel like you have connected with the other person.
Touch: It is surprising how just a few touched a day can make you closer and make you want to get even closer. Simply touching someone on the arms or a little kiss on the next in passing can increase desire, no matter how stressed you are feeling.
Add in some help. If you try these things and you are just not feeling it, you can add in some help. Sometimes, especially after a stressful day, you might want to be intimate with your partner but you aren't feeling in the mood. Fiera for Her can help. Fiera is rechargeable, small, quiet and discreet and is designed to help your body get excited and interested in sex. It is simple to use and takes only a few minutes to drive up your desire, and uses gentle suction over the clitoris to create feelings of readiness and excitement. Fiera for Her is worn for a few minutes in advance of sex to help your mind and body feel more in the mood. We call this Before-Play™. Fiera is not designed for orgasm and is not a sex toy. Right now Fiera is available for a discounted price through Amazon.
Feeling connect and keeping the spark alive isn't as hard as people think.