This is a sponsored post For Those Hard to Buy For People on Your List. All thoughts are my own.
With Christmas under a month away, you might be making your own list and checking it twice, trying to figure out what to buy the people on your list. It's hard. You never know what they have; what they need; what they actually like. Or there are some people on your list that you want or feel like you need to buy a present for that you might not know that well, or even want to spend that much on, like the mail person, the trash collectors, and other people in your life. So what should you do?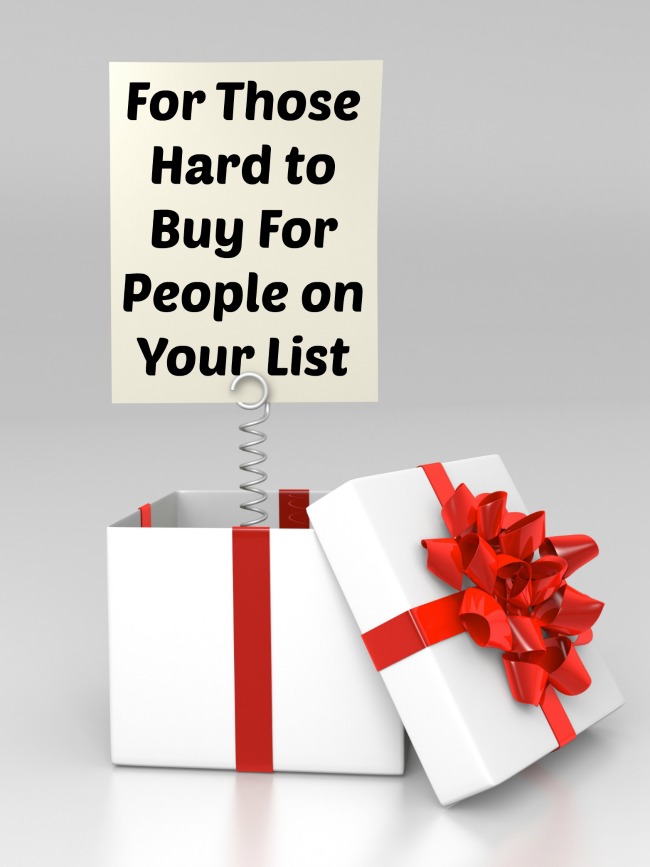 Gift cards are a great way to go.I know people immediately groan at the thought. I am not sure why. I love getting a gift card. I don't look at it like they didn't put thought into it. I look at it as they want to make sure I am able to get something that I actually want. So why should you buy a gift card?
Unless someone has told you specifically what they want for Christmas, you might have no idea. They might have it already. So get a tech loving friend a gift card to Best Buy. Get a DIY loving friend a gift card to Lowes.
A person can use a gift card their way. Maybe there is a great sale on something that they love. The person can use the gift card and make it go even further.
People feel even more weird about giving cash than they do with gift cards. So give an Amex card so they can use it when they have a tight month. It is an easy and subtle way of giving them a helping hand, without giving them a hand out. You can even pick up a couple to keep on hand to help your own budget out.
Gift cards are great to just have on hand. You never know when you will realize that you forgot someone on your list. Most gift cards don't lose their balance, so you can store them for as long as you need.
Right now is the time to start thinking about gift cards. And Shaw Markets can help. From now until 12/1, when you buy $100 worth of select gift cards, you will receive $15 off your next shopping trip. That means, you can get everyone presents on your shopping list, and still save $15. There is a great selection of gift cards too.
Lowes, Best Buy, iTunes, Starbucks, Xbox, Amex, Toys R Us
Another option: Need to go grocery shopping? Go to Shaws and buy a $100 Amex gift card. Get your $15 off your next shopping trip ($25 minimum purchase) Then go shopping with the gift card you just bought and save $15. It is a great way to make your budget go further. Remember, this deal is only available until 12/1.
Want another way to make your budget go further? Enter now to win a $75 gift card to Amazon.