Food is a big part of my family. It always has been. Some of my best memories are visiting my Great Grandmom. There was always a big dinner and we would sit around for the rest of the night just talking. I loved being able to help these women in the kitchen. They taught me so much.
My great grandmom past away when I was 15. She lived to be 100 years old and 10 days. She was a strong women who influenced my thoughts on family and she inspired my love of cooking. I love to get my girls in the kitchen and share the recipes that my Great Grandmom taught me.
My great grandmom loved to cook. She loved to feed people. It seems to be a family trait around here. She made an amazing chicken cacciatore. She was able to spend the day slow cooking her recipe. I don't have that kind of time so I have to use my slow cooker. Other than a different cooking method, my girls and I still make my great grandmom's recipe.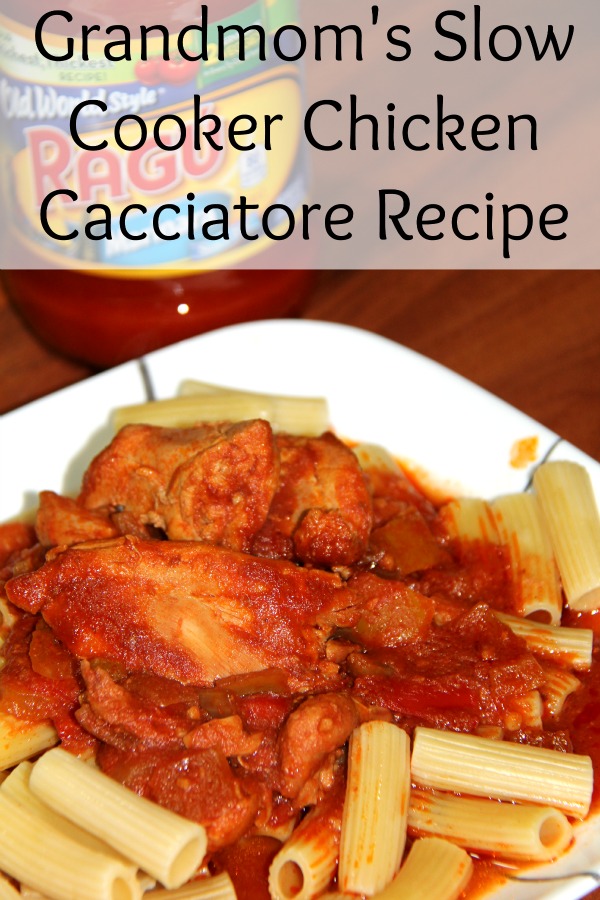 Grandmom's Slow Cooker Chicken Cacciatore Recipe
2 lbs. boneless, skinless chicken thighs
1 jar (1 lb. 8 oz.) Ragu® Sauce
1 diced green bell pepper
1 diced onion, sliced
1/4 cup chicken broth
1/2 tsp. garlic powder
1/4 tsp. ground black pepper
Add of your ingredients into the slow cooker. Top with Ragu.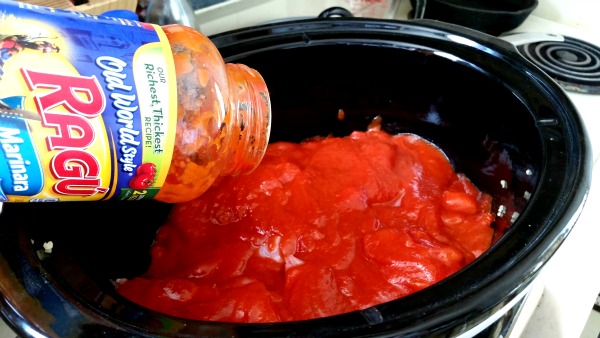 Cook covered on low 8 to 10 hours or high 4 to 6 hours.
Serve over rice or noodles.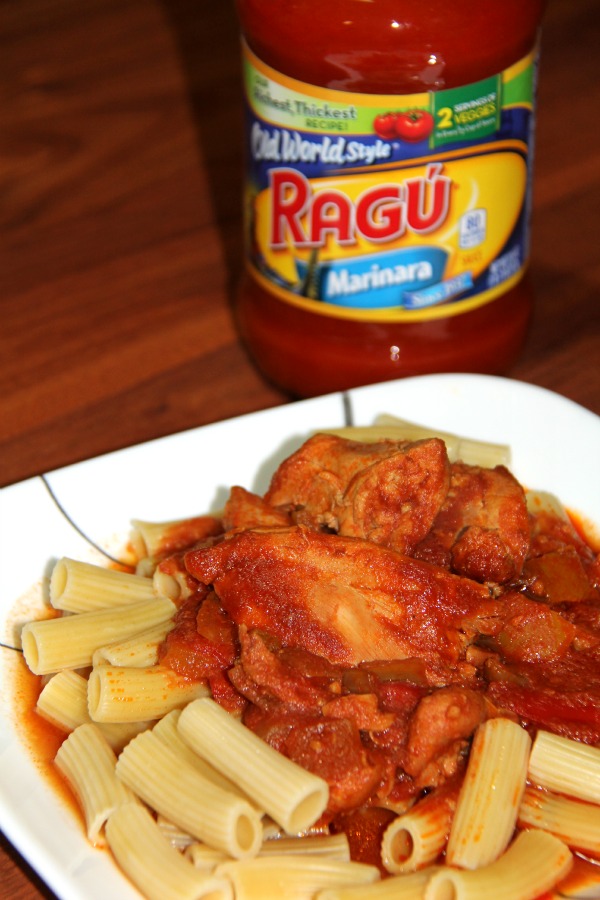 Ragu is usually my go to jarred sauce of choice. I love the flavor and the homemade taste. I think that is because it stems from Assunta Cantisano's family recipe and is slowly simmered to add layers of flavor. It is made with farm grown ingredients and like homemade, it has no artificial flavors and no high fructose corn syrup.
Ragu has a sweepstakes running on Food.com, Ready. Set. Cook! The sweeps is to challenge home cooks to create new and unique recipes featuring Ragu sauce, as well as some other ingredients. There is a chance to win $3000!
What are your family food traditions?