Fall is officially here around my area. That means that the weather is getting colder, the sun sets earlier and one other important thing… FOOTBALL. We love to watch the game on Sunday. We can usually be found hanging out with some friends and cheering on your teams, even when we don't like the same teams.  Game day can be a lot of fun, as long as I am not stuck in the kitchen the whole day. I love making game day snacks that I can make quick and leave out for everyone to enjoy so that I can be with everyone. That is what makes Game Day Nachos a fast and tasty way to have snacks for the game and still let me enjoy everything. It is a perfect way to have game day chili with a crunchy twist.
I love chili. It is one of my go to comfort meals all fall and winter. Actually all year long. I don't know if there is anything better. The only thing that I don't love about chili is that to get that great rich taste, I have to let it cook all day. Sometimes, I don't have time to chop all the veggie, brown the meat, and cook everything.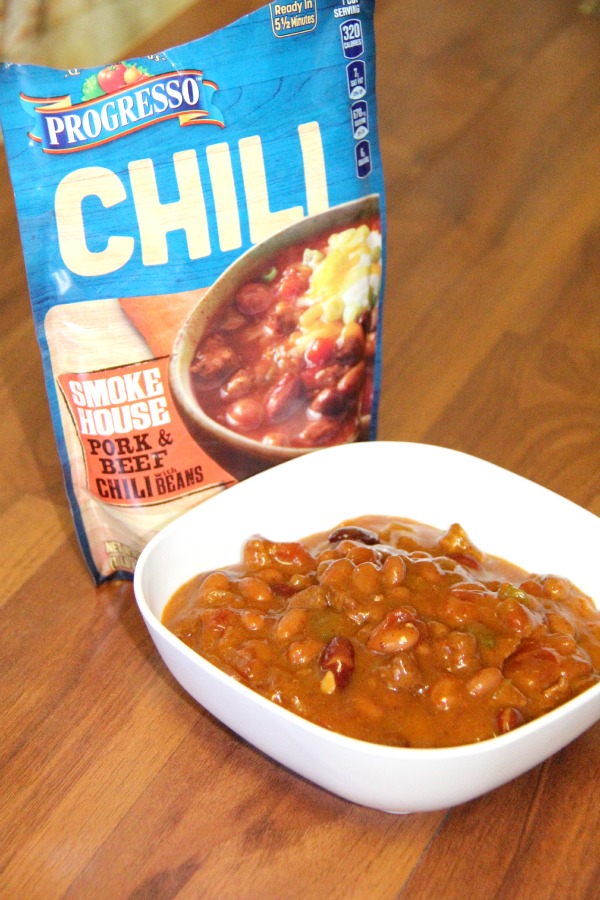 Sometimes I want chili right now. Progresso Chili has a great taste that can be made in a hurry and taste just as good as my own. The kids even love it.
Game Day Chili Nachos Recipe
Ingredients:
Tortilla chips shaped like bowls. Have you seen these. Some brands call them scoops.
Progresso Chili. There are several types of chili, so choose which one works best for the tastes of your friends and families. Mine like the perk and beef with chili beans.
Shredded Cheddar Cheese
Open a pouch of the Progresso Chili. Pour into a bowl and warm it up.
Spoon the chili into the chip bowls. Don't over fill them or you will lose your chili when you take a bite.
Sprinkle cheese over the nachos.
Enjoy.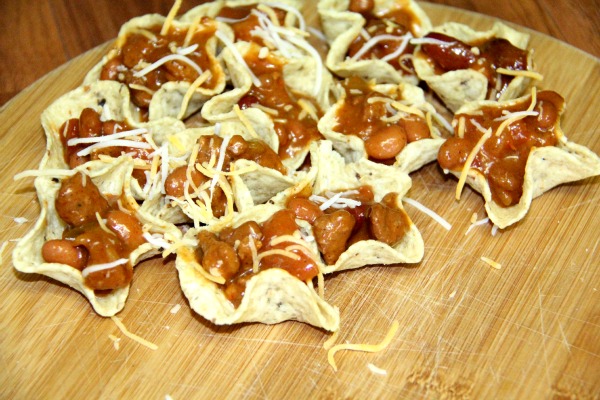 What I love about this chili nacho recipe is that it can be made in minutes, and is perfect for a last minute game day recipe. It is great for when friends show up unexpectedly. You can also just make regular nachos if you want a plate of nachos, or even just heat up the chili as a weeknight dinner or game day chili.
Right now, you can stock up and save using this Progresso coupon.
In celebration of Progresso's National Chili month, You can find more game  day recipes on Progresso's Facebook page. what is your favorite game day chili recipe?