Looking for Free Things to Do in Atlanta? Travel is expensive so the best way to get the best out of your budget, I love to find free things to do. If you are looking for things to do in Atlanta, you are going to love these ideas.
Don't let not having a car keep you from enjoying fun things to do. Akins Jeep Ram to see specials are going on right now.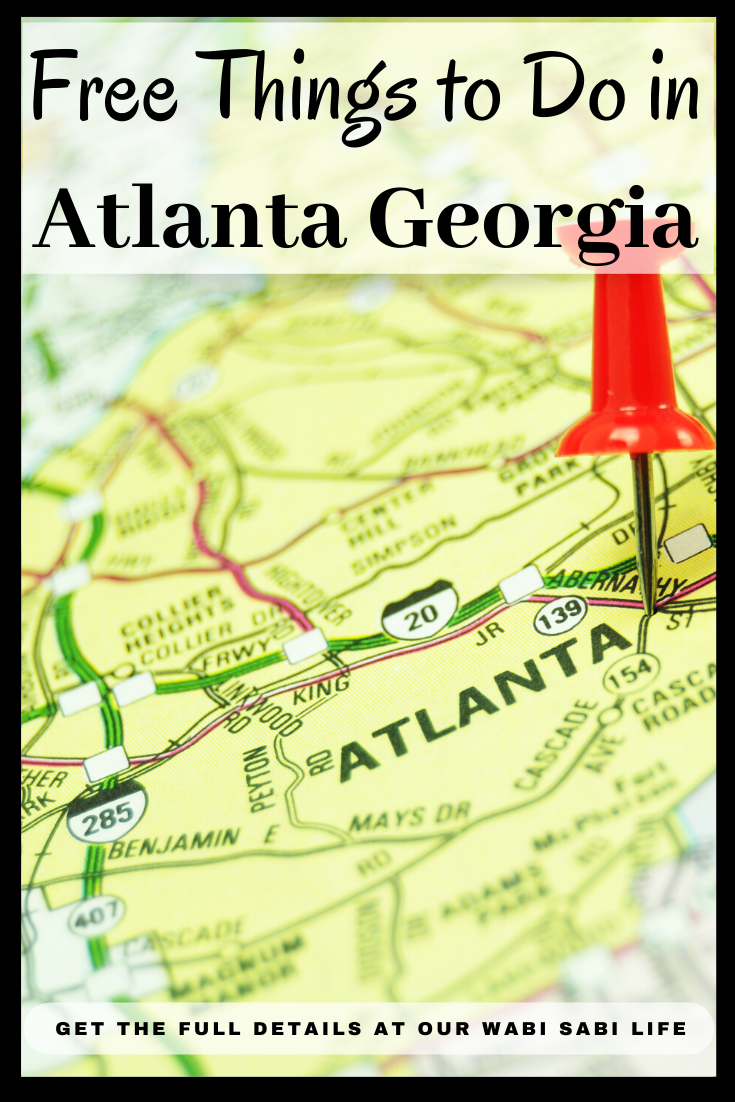 Free Things to Do in Atlanta
Atlanta has so many wonderful things to do. If you are trying to stretch your travel budget, a great way to do that is to look for free things to do. When you look for free things to do in Atlanta, this lets you have more money to do other things that do require a fee.
CASTLEBERRY HILL ART STROLL
Located in the warehouse district, the Castleberry Hill art stroll includes the art studios and paintings. There is a guided tour as well that is free of charge showing off that it is the more artistically progressive neighborhoods in the city.
ATLANTA CONTEMPORARY
The Atlanta Contemporary is one of the southeast's leading contemporary art centers and is perfect when you are looking for Free Things to Do in Atlanta. It has played a role in Atlanta's cultural landscape. They have presented 100 consequential artists from local, national and international art scenes. They also have organized over 100 diverse educational programs annually including Contemporary Kids, Contemporary Cocktails, Contemporary Talks, Movement Love and more! Atlanta Contemporary provides on-site subsidized studio space to working artists through the Studio Artist Program, removing cost as a barrier to the creative process.
It is always free to visit. You can enjoy a stroll through the exhibits and its lectures and special events.
CENTENNIAL OLYMPIC PARK
Centennial Olympic Park is the product of the 1996 Olympics. It has become a great place for the residents and visitors of Atlanta to hang out and listen to music. Each Wednesday, June through September, the park comes alive with Wednesday Wind Down and free music.
FEDERAL RESERVE BANK MONEY MUSEUM
If you have ever wanted to see a million dollars, you need to visit the Federal Reserve Bank Money Museum. Guided tours and self tours are available to all you to see the historical artifacts. You will learn the fascinating story of money starting from barter to today. You can see rare coins and currency to be seen. There are also displays on the history of money, along with interactive, different multimedia exhibits and see the bank's automated vault and card processing areas.
GOVERNOR'S MANSION TOUR
Visit the Governor's Mansion for a free tour. The mansion is a 3 story, 30 room Greek Revival style home. It was built in 1967 and is 18 acres in northeast Atlanta.
PIEDMONT PARK
Another great place to get out and enjoy nature, Piedmont Park offers places to walk, bike or just let the kids run around. The park has beautiful trees and greenery and is a great way to spend the day.
MARTIN LUTHER KING JR. NATIONAL HISTORIC SITE
One of the best free things to do in Atlanta, you want to visit the Martin Luther King JR. National Historic Site. MLK Jr. was one of the greatest heroes and activists in US history. You can visit his tomb and tour the area he grew up for free. You are also able to listen to the his sermons and speeches.
SILVER COMET TRAIL
The Silver Comet Trail is a free 6.5 mile long trail located 13 miles northwest of Atlanta. It winds its way through 3 counties, Cobb, Paulding and Polk counties. This trail gives a quiet nonmotorized trail that is perfect for walkers, hikers, bicyclists, roller blading, horses, and even dog walkers. The trail is also wheelchair accessible.
LAKE ALLATOONA
Lake Allatoona is a great place to spend the day. The lake is 12,000 acres and has over 270 miles of shoreline. The public land around Lake Allatoona, which covers  25,000 acres, is owned by the Army Corp. They maintain and manage the recreational areas of the shoreline while also lease the land to private services that are offered to the public. You can enjoy the public campgrounds, the marinas, and some of the boat launches and day use parks. While there are things at the park that do cost a fee, visiting the park does not.
RAFTING on the Chattahoochee
While there are many companies that you can rent rafts, tubes, and kayaks from, you can go down the river for free if you bring your own. There is no better way to beat the heat and have a blast.
NATIONAL ARCHIVES AT ATLANTA
If you want to learn your history and genealogy you will want to check out the National Archives at Atlanta. It is a great way to see your heritage and a fantastic way to teach your kids. You can also look at other historical records.
UNDERGROUND ATLANTA
The Underground Atlanta is "city beneath the streets" that was opened in 1969. Located in the Five Points neighborhood, this is a shopping and entertainment haven. The Underground Atlanta overs 6 blocks, 12 acres, and is a 3 story attraction that contains shopping, restaurants, and entertainment. With lots of things to do, if you also go on Wednesdays from 11am to 2 pm, you can enjoy samples of lunch choices from more than 60 venders at Eat Street! Food Truck Wednesday.
LASERSHOW SPECTACULAR 
If you have never been to a Laser show or want to see one that is fabulous, you need to visit the Stone Mountain Park to see the Lasershow Spectacular. Words can not describe how amazing this show is. While the show is free, there is a parking fee.
FERNBANK SCIENCE CENTER
If you are looking for free things to do in Atlanta, you want to bring your kids to the Fernbank Science Center. It is perfect for anyone that is interested in space. With exhibits on space as well as a planetarium and observatory. There are also several live animal exhibits.
These are just a few of the Free Things to Do in Atlanta. With so many fun things to do, you can ease up on the travel budget.