I love this time of year. I love when the weather gets slightly cooler, before it gets cold. I love all the school supplies, because I am a dork like that, and I love how pretty it is when the leaves start to change colors. And I love that pumpkin everything is available. This week, we have been crazy busy with all of the kids activities and I needed something that I could pack for the kids to have as snacks as we are running around and what is better than adding in some pumpkin to our snacks. Thus, we have pumpkin muffins.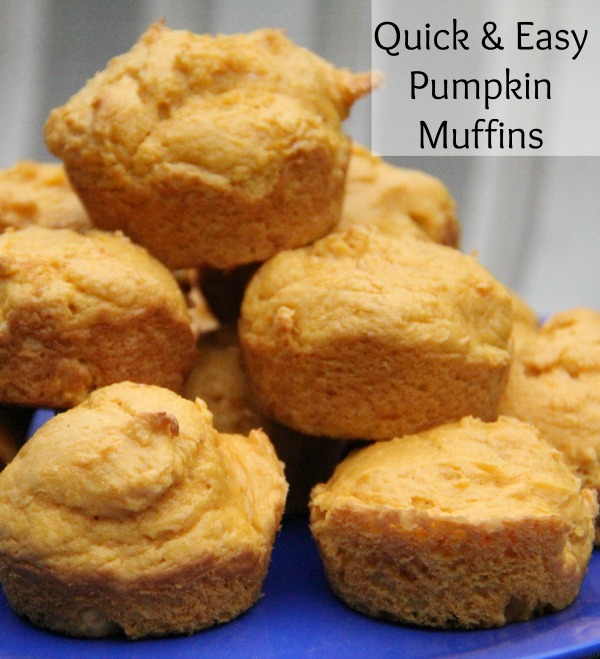 These pumpkin muffins could not get easier to make. It is seriously 2 ingredients.
White Cake Mix
15 ounce can of pumpkin. Not pumpkin pie, just straight pumpkin.
Simply hand mix the pumpkin into the cake mix and plop into greased muffin pans. Bake by the directions of the cake mix you are using.
You can spice things up by adding a teaspoon of of pumpkin pie spice if you want. But it is not needed if you just want a mild pumpkin taste.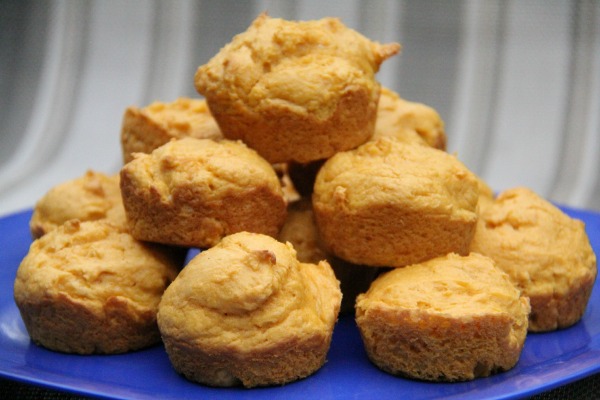 What are your favorite pumpkin recipes? I'd love to hear them.