Ok, so you are sitting down to watch the big game and there is a knock at the door. Surprise, you have friends who decided to come over and watch the big game too. YEAAAA! 2 thumbs up, with a forced smile on your face. Now you are trying to think what the heck you are going to serve because you were planning on company. I have the perfect dip.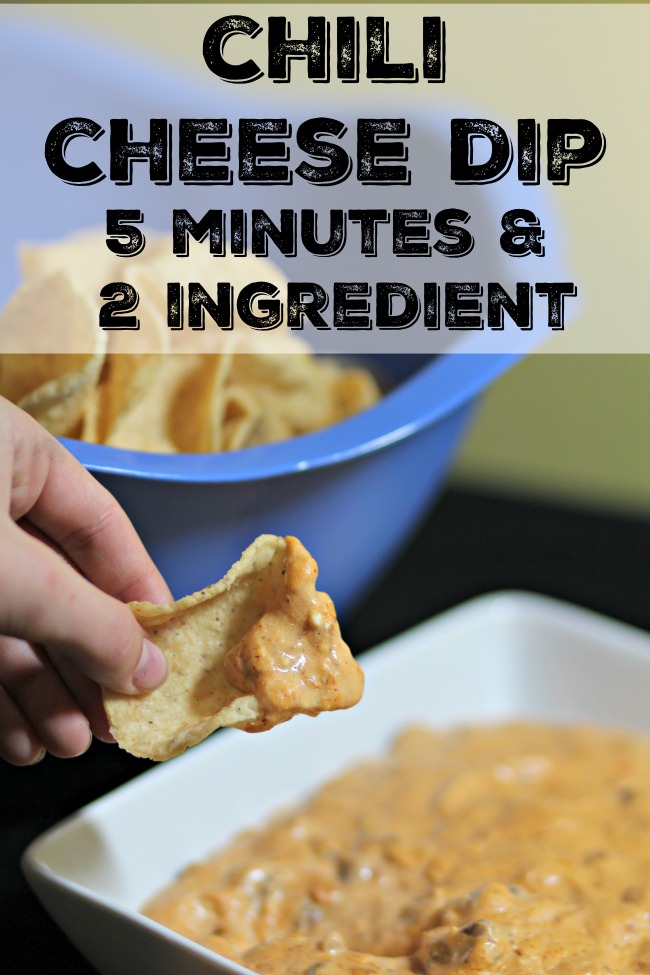 Since this dip takes no time at all to prepare and only 2 ingredients, it is always a great dip to serve for any game day party or even just a get together in general. It is easy to make ahead and have stored in the refrigerator. What makes this dip come together so easily? The secret is using Progresso Chili. You need a high quality chili to make this recipe taste great and it makes this chili no fuss and no muss.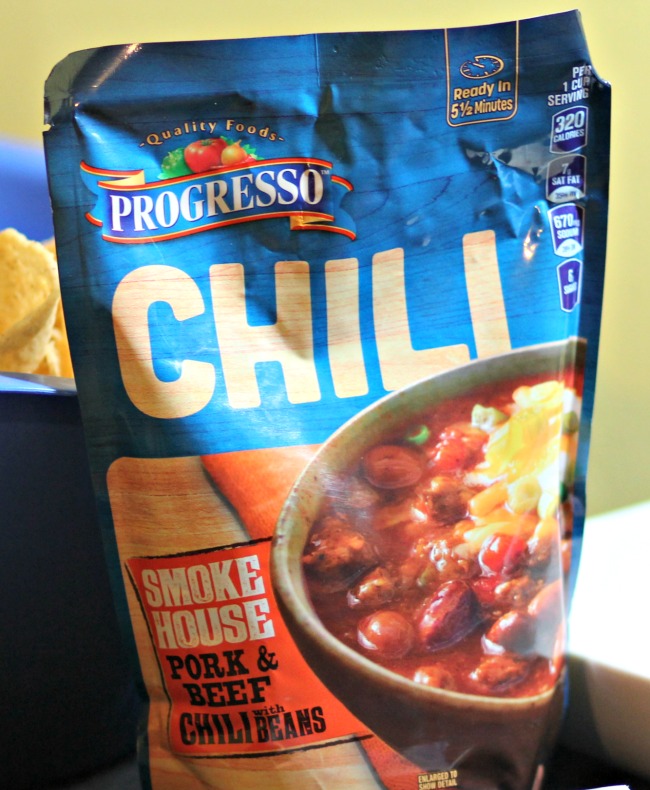 I love the taste of Progresso Chili. It resembles my own homemade chili so it makes a simple heat and eat dinner when the kids and I have been busy running around all day. It makes an easy weeknight meal. Plus my kids love to add it to nachos and add a little cheese on top, for chili nachos.
Ingredients:
Progresso chili
Cream Cheese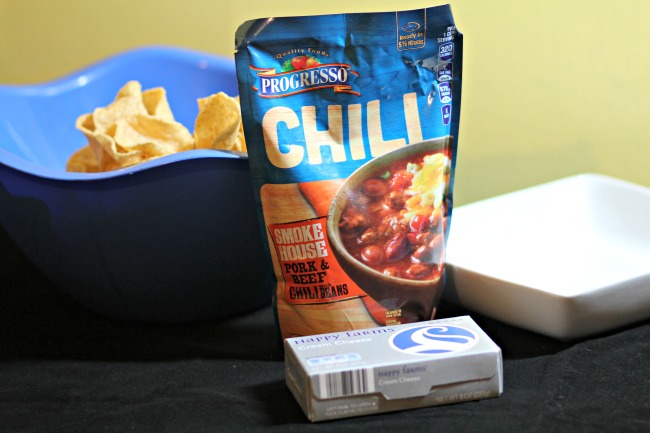 Heat together the chili and cream cheese until the cream cheese has melted and it is blended together. Serve.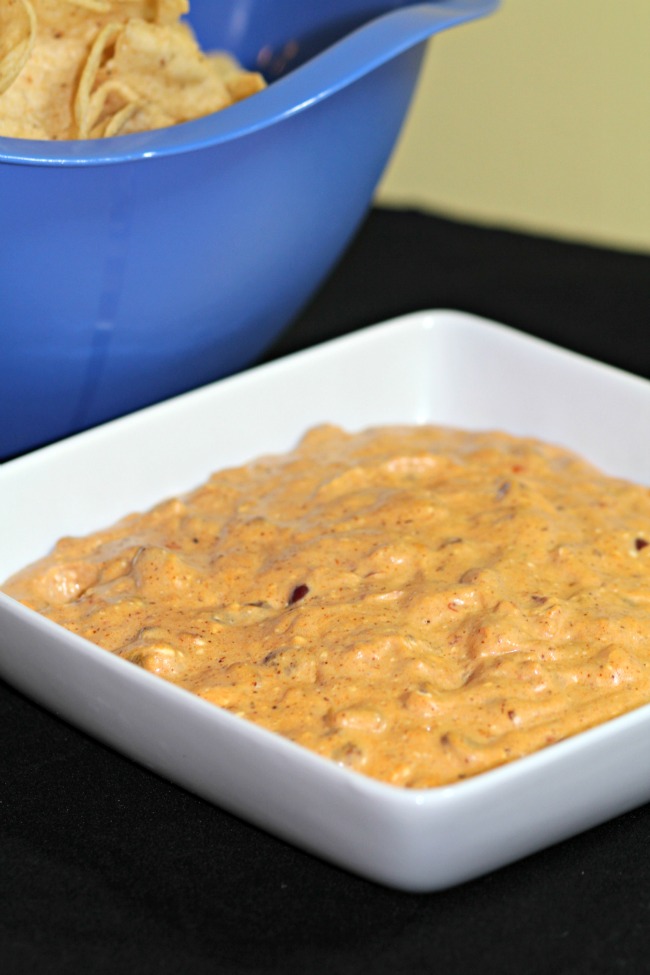 I prefer to eat the dip at room temperature but it can eaten warm from the stove or cold from the refrigerator. This dip works great with chips, nachos, and even peppers and carrots. It is a go to dip for us.
If you like to be able to whip together something easy, no matter what the occasion, I recommend keeping Progresso Chili on hand. Want more Game Day chili recipes? Be sure to check out the Progresso Facebook page to get lots of fun recipes that will take your game day recipes to the next level.