I love going to haunted places. Whether it is just local folklore or is a place that has real paranormal activity, it is just plain fun. Usually these types of places offer great photo opportunities and that is a huge draw for me. While I have not had the pleasure of visiting these Maryland haunted places, I do have them on my must see list for the next time I am in Maryland. Who knows, maybe next weekend. Before you head out on any road trip or adventure, be sure to have you car in tip top shape. Visit Fitzgerald Auto Mall to make sure your car is in tip top shape or look for a new one.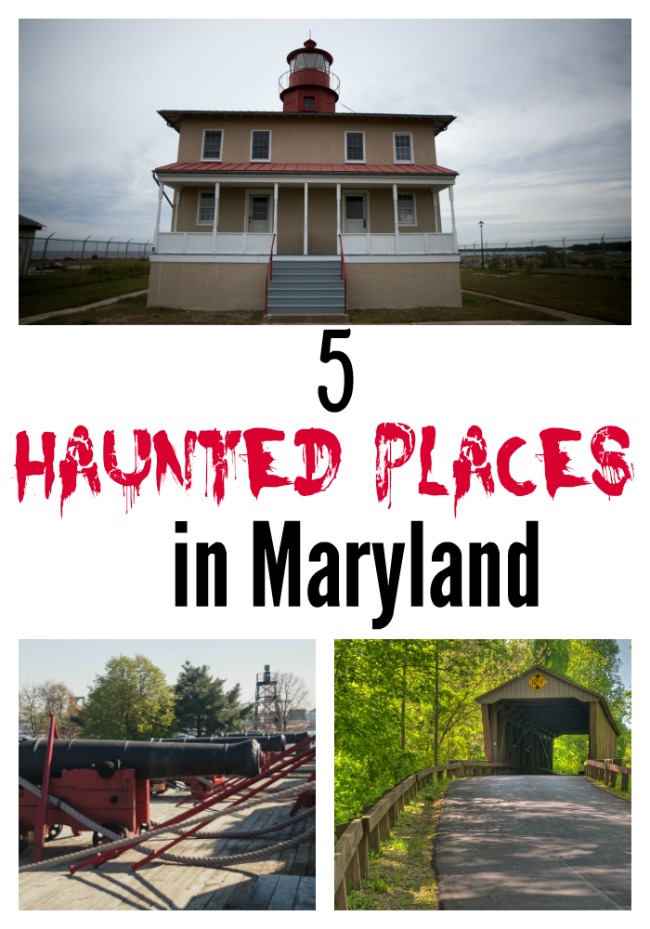 Point Lookout State Park, Scotland: The grounds of Point Lookout State park in Scotland is known to be haunted by Civil War Soldiers, especially around the lighthouse. If you are feeling extra brave, try camping in the state park.
Fletchertown Road, Bowie: According to local legend,there is a a goat man running around the Flectchertown road area. Some say he was a scientist that was a victim of his own science experiments, and now he is one a hunt for blood. There is another version that say he was a goat farmer who went mad after teenagers killed his flock of goats. Now he seeks the blood of  teenagers. However the transfiguration happened, it is a fun legend to check out.
Fort McHenry, Baltimore: Fort McHenry was once used as a prison for Confederate soldiers. Later as the battles got more fierce, the fort became a hospital for wounded soldiers. Many man died on the grounds. As you walk around the fort, it is said you can echoing footsteps, unexplained cold spots and full-body apparitions.
Jericho Covered Bridge, Kingsville: Covered bridges always have a history of some kind of supernatural experience. I don't know if it is the mystery behind the covered bridge or because they are old and are a gathering place for spirits but Jericho Covered Bridge is no different. Jericho Covered bridge has its place in history . It is said that if you are at the bridge at night, there are spirit bodies are hanging under the bridge from the rafters. It is said that they are the spirits of people who were lynched from the bridge.
Antietam National Battlefield, Sharpsburg:  This site was one of the worst battles in our history. Over 23,000 soldiers were wounded, killed, or reported as missing.  It is said that if you explore the grounds you might see a ghostly figure and smell the faint scent of gunpowder.
Jonathan Hager House, Hagerstown: The Jonathan Hager House is supposed to be a house full of spirits. Jonathon Hager was the founder of Hager town. The house, which has been standing for 276 years, was a present for his bride. People often say if the walls could talk… Recently featured on the most haunted houses in Maryland list, the Hagar house is a must visit. They offer ghost tours, as well as regular tours of the house.