A move is exciting, scary, and super time-consuming, too. There are a lot of things to do and check off your list before a big move, and it's tough to know where to start. Like I always say… fail to plan, plan to fail. Here are a few of the things that you should consider before making a move (mostly to keep the stress at a minimum):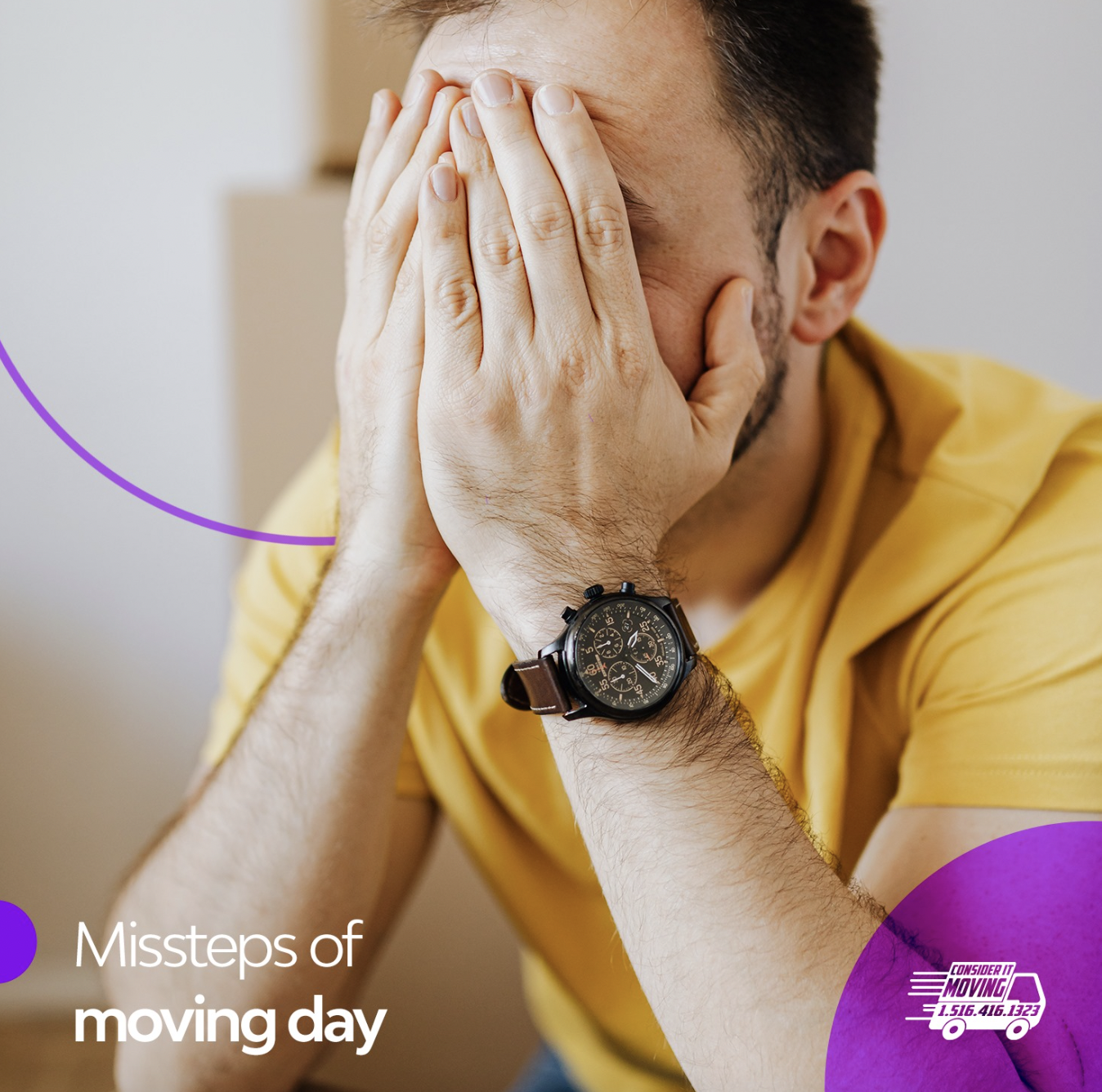 Make a long list
Before you do anything else, make a list! This will help you stay organized and sane, for the most part. If you do not know where to start when it comes to making a list, I highly recommend searching moving lists on Google and on Pinterest – this will give you a great starting place. Then, once you have a good starting spot, make sure to fill it with things that are personalized to you and your moving experience. For example, if you need to find a babysitter for your kids for the big day, write that down. If you want to get your dog bathed before moving into your new home, write that down. If you need to schedule movers, write it down. Buy boxes? You get it. Put it on paper or in your phone and keep your life together. 
Change your address
There are a lot of people that you need to notify when it comes to changing your address. First of all, before you move into your new home, you should start working on a change of address through USPS. Do it as soon as possible because there's a waiting period and you don't want anything delivered to your old home.
Once you do change your address, there are many people and places that you need to notify. Here are most of them: USPS (where you change your address), DMV, IRS, Social Security, Voter Registration (you can do this through USPS too), utilities, cable, internet, banks and investment services, loan issuers, credit card companies, your CPA, your utility companies, car insurance, home insurance, life insurance, health insurance (and all of the other insurances), employers, doctors, dentist, lawyers, your veterinarian, your childcare, and any memberships that you might have. Yep. LONG list!
Prepare your new home
Before you officially move in, get your place ready! If you are doing any renovations, do them before moving in your furniture. My friends had their popcorn ceilings removed before they moved in and they were so thankful that they hadn't already moved their furniture in yet because there was dust EVERYWHERE. So much dust that they had to get their air ducts cleaned (which is probably a good idea when you are moving into a new place anyway). Most people get carpet installed before they move in furniture, or at least paint the interior of their home. It actually costs less to do this, because you're not paying them to move everything out. Also, the carpet other people lived on is icky! Once any needed or wanted renovations are completed, hire a cleaner to do a deep clean before you move in your stuff. This will allow you to get every nook and cranny clean without furniture and other items in the way and it will take some stress out of moving if you're not scrambling to clean after you arrive. Now you can enjoy your new home!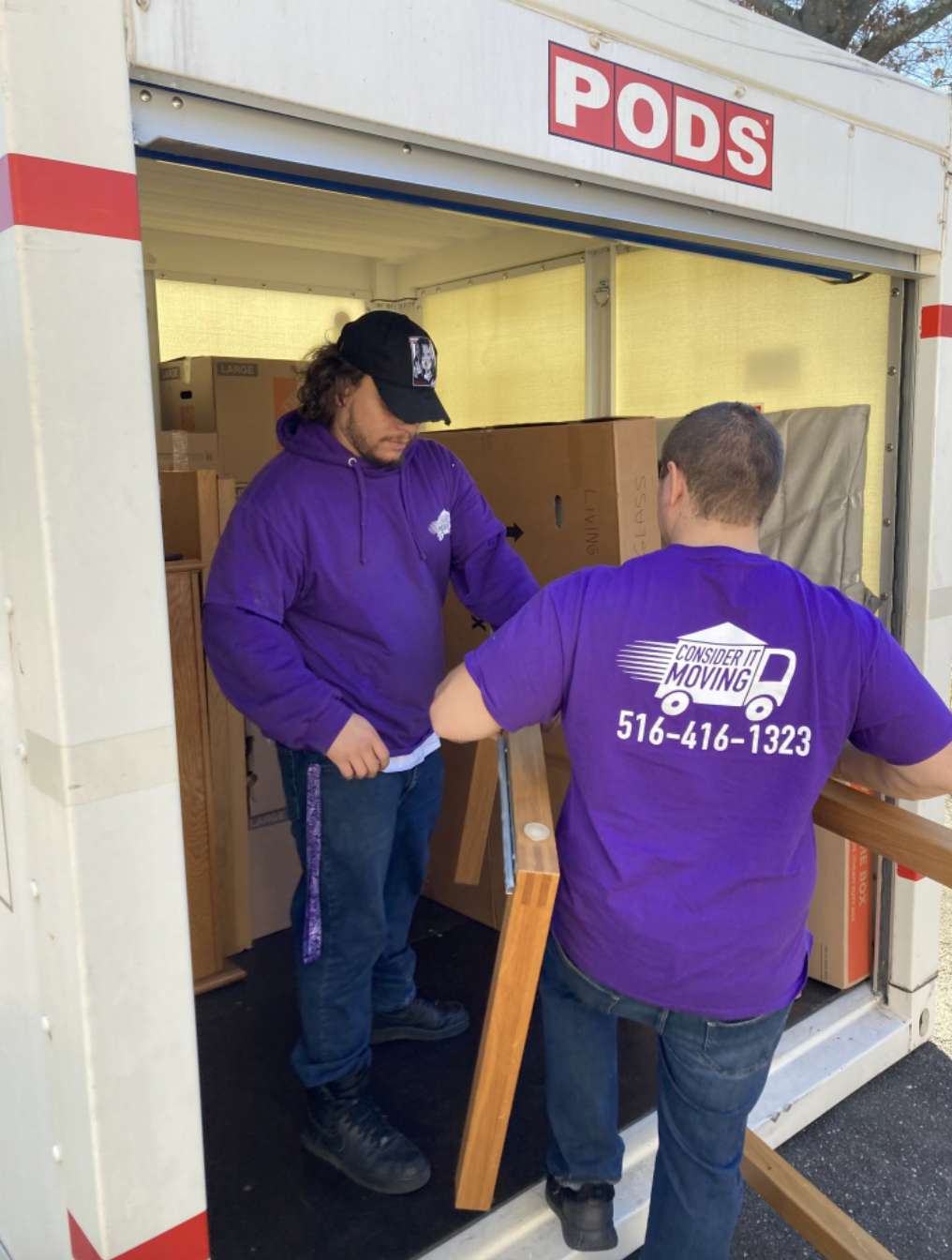 Figure out how large items will get moved
This one is really important because most homes have very large items like fridges, freezers, beds, dressers, and more. For most people, it would be a bit of a struggle to move items like these. That is why hiring a moving team like  Consider it Moving. They are Long Island commercial movers and residential movers. They also do storage solutions, packing, home staging, and so much more. But the best part? They can move large items with EASE…and without damage, which is huge.
Congratulations on your new home and the big move that is coming up so soon! I hope that this article helped you streamline things to make it easier on yourself during the potentially stressful move.