I received tickets for 2 to visit Go Apes Adventures to facilitate my review. All thoughts are my own.
Right now even though there is snow on the ground I am already planning my spring and summer adventures. Ziplining on an obstacle course is definitely on my list. This past summer I had the chance to do something that I have always wanted to do. Zip lining has always been on my travel bucket list. My son, who loves adventure as much as I do, had the opportunity to visit Go Ape Treetop Adventure Course in Delaware.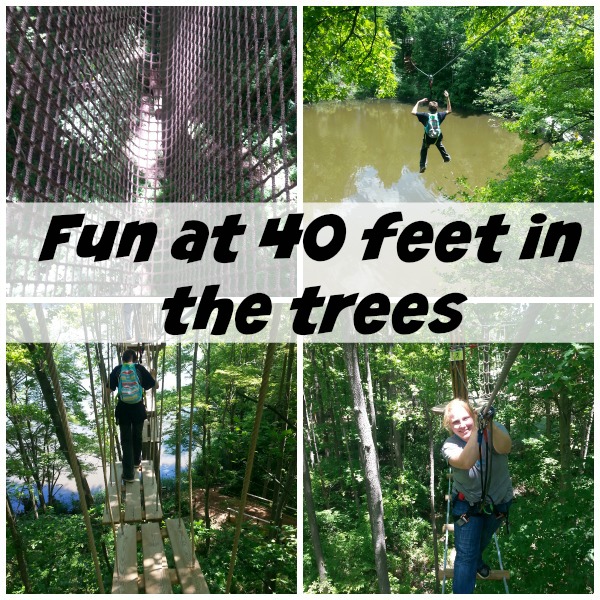 Go Ape Treetop Adventure Course has zip lines, obstacles and Tarzan swings, averaging 40 feet in the air. There is a 30 minute training course, where they teach you step by step what to do.They also spend this time telling you each step to do, what needs to be done for each obstacle, and they watch you to make sure you are following every safety precaution.
Once you have finished the training course, you are free to go off on the course and complete each section at your own pace. Even though you are on your own in the course, there are instructors on the ground and different locations that are there to help you if you have an issue. And a loud yell can usually get someone's attention if you need it.
I have seen other zip lining courses but they rarely have the obstacles that I saw at Go Ape.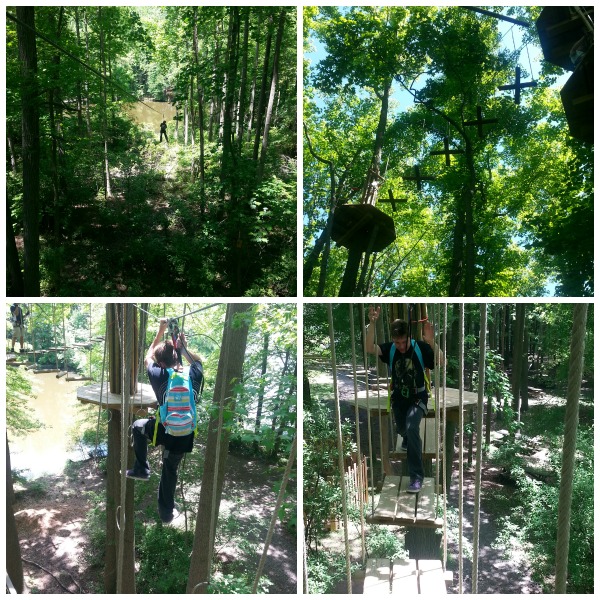 The 5 zip lines take you across the lake at different places. It really made for a neat way to see parts of Lums Park.  The views are simply breath taking.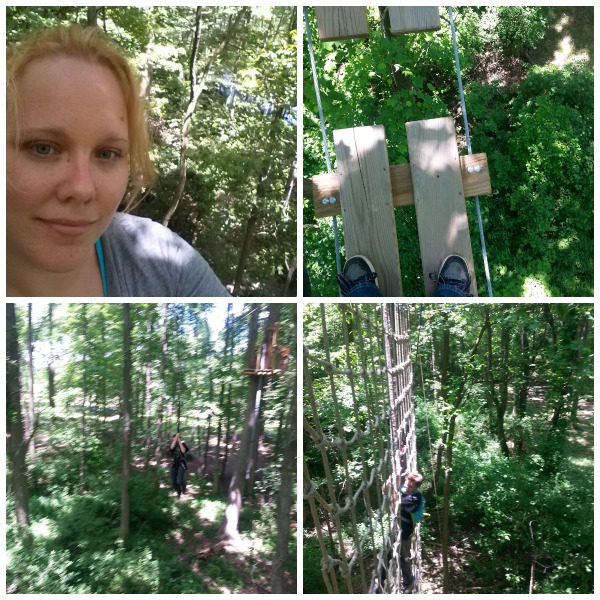 If you are looking for a workout, I am telling you, this type of obstacle/ziplining. You are trying to balance to walk across swinging boards, while strapped in of course. You are climbing up ropes and cargo nets. There are ring walks and crosswalks. As you are making your way across the course, you are 40-50 feet in the air and you have climbed up 5 trees. By the end, your arms are aching and all of your muscles are feeling the burn, all in a good way.
If you plan to go on an obstacle course like this, I highly recommend you wear gloves. My hands were very sore and was starting to get blisters.  But it was one of the most fun adventures that I have had. There are 6 locations so be sure to find a location near you.