Everyone in my house loves potatoes. A LOT. It is a staple around here. They are inexpensive and tasty. I can use them to stretch a meal that might be a little short. Over all, potatoes are just great. Want to know how to make them them even better? Add cheese of course. These twice baked potatoes take potatoes to a new level. Adding in aged cheddar makes this twice baked potato recipe perfect for company or any night of the week. This recipe is one of my favorites and is definitely a go to recipe.
Twice Baked Potatoes Recipe with
Aged Cheddar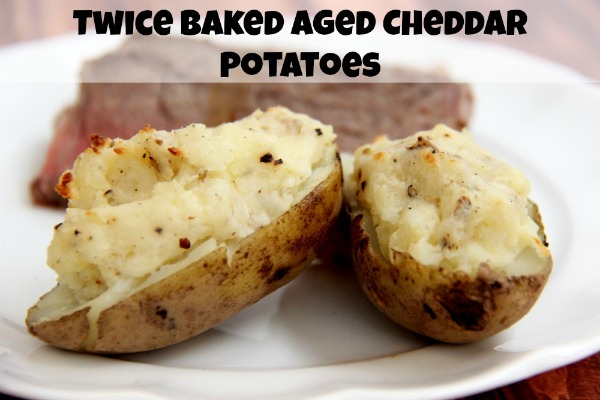 Ingredients:
4 large baking potatoes
2 tbsp butter
3 tbsp grated aged cheddar
Salt & Pepper
Directions:
Preheat oven 350F
Bake potatoes for 35 minutes on a baking sheet.
Slice in half and scoop out insides place in a bowl.
Mix insides with butter, cheese, salt and pepper.
Bake for another 30 minutes or until browned.