Remember the summer when the ALS Tooth Brush challenge was the craze. It was fantastic for raising awareness for ALS and raised a lot of money towards research. It was great. Everyone was on board. The Tooth Brush Challenge is trying to create the same kind of excitement and buzz around the Dolley Madison Dentistry Toothbrush Challenge.
We all know how important it is to brush our teeth. It gives fresh breath and keeps the teeth white. But it is more than that. Brushing your teeth keeps cavities and other dental issues at bay. Infections in your teeth and gums can also lead to bigger health problems. Infections in your mouth can even lead to issues with the heart. That is why the Dolley Madison Dentistry Toothbrush Challenge is worthy cause.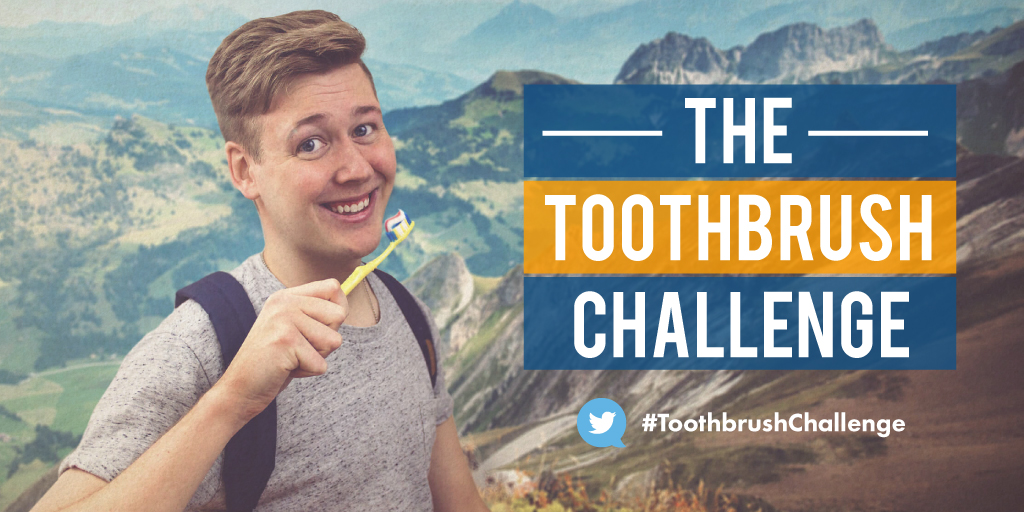 To enter the challenge is easy. Simply brush your teeth in the most unexpected places. Once you are ready to brush, snap a selfie of yourself or ask a friend to take one of you. Then submit the picture for a chance to win a $100 gift card. It is that simple to take part of the ultimate #ToothbrushChallenge
Some come on and get brushing. Where are you going to brush your teeth?