The bed bug. It's a vicious, blood-thirsty beast, and it's lurking in hotels across the country. If you travel frequently, you need to know how to spot the signs of a bed bug infestation so you don't end up an itchy mess, and your luggage doesn't become an egg incubation station.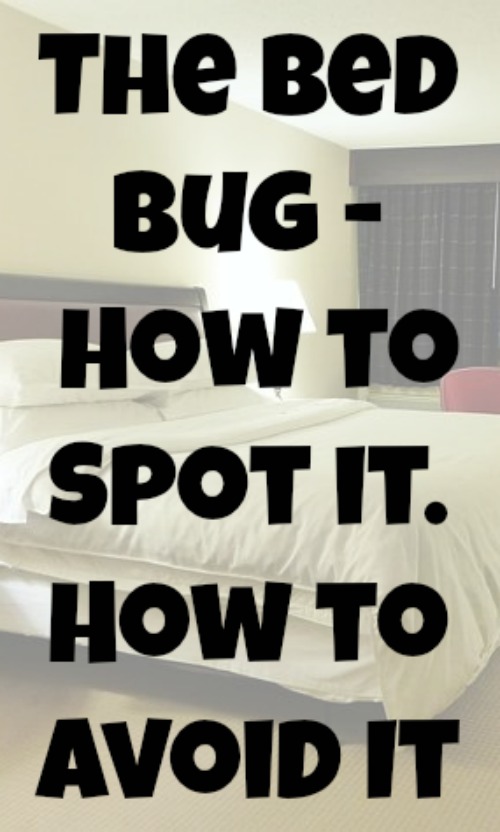 How to Spot Bed Bug Infestation
If you travel frequently, there's no getting around the possibility that you'll come into contact with bed bugs. The real secret to being bed bug free is knowing what to look for when you get to your hotel room. Bed bugs are slippery little suckers. They can't jump like fleas, but they can move super fast, and they love to hide in dark areas. You can actually use this to your advantage. If you know what to look for, it's fairly easy to spot a bed bug infestation or signs of a recent infestation.
Where to Look
Chair and couch seams
Between cushions
Curtain folds
Drawer joints
Electrical receptacles and appliances
Under loose wall paper
Where the wall and ceiling meet
Between the mattress and the headboard and underneath it
What to Look For:
Rusty, reddish stains on linens and upholstery caused by bed bugs being crushed.
Pinhead sized dark spots that can bleed like a marker. It's bed bug poop.
Tiny pale yellow flaky looking things. These are eggs, eggshells, and the shed skins ofnymphs.
Live bed bugs.
How to Avoid Bed Bugs
Don't Cheap Out
Obviously, one of the best ways to avoid becoming a bed bug meal is to stay away from establishments that might have them. If you travel frequently, you already know you get what you pay for. Never stay at
one of those no-name, right-off-the-interstate motels. They are prime bed bug habitat. Those motels are not nationally known, and they don't have a reason to fear negative publicity.
Don't Assume
Don't assume that just because you're staying at a big name hotel, that you won't fall victim to a bed bug infestation. Whether you're staying at Motel 6 or the Radisson, check the bedding, couches, and any of the other potential hiding places laid out in this article. Just because a hotel is nice, doesn't mean there are no bed bugs. It just means it's less likely.
Avoiding a Bed Bug Infestation is Easy to Do
If you take your time, and you're observant. The bed bug is a disgusting little creature, and its meal of choice is a person, so it pays to invest in a chain hotel whenever possible and to always check linens and furniture. If you take your time, stay at a reputable chain, and stay vigilant, you should be able to avoid a bed bug infestation and the resultant horror it brings.