I love muffins. I mean, I really love muffins. And I love anything with peanut butter and chocolate. So when I came across this recipe for somewhat healthy Peanut Butter chip muffins in The Everything Kids Cookbook. It was one of those cookbooks that I have had sitting on top of my fridge for years and, I was looking for something yummy to make the kids for a snack. I saw this recipe and changed it up just a little bit and the results, just pure yumminess.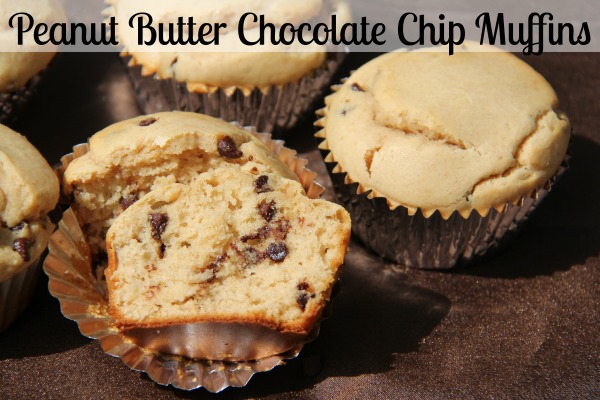 Peanut Butter Chocolate Chip Muffins
Makes 1 dozen muffins
Ingredients:
1 cup of smooth peanut butter
1 egg
1/4 cup of sugar
1/4 cup of brown sugar
1 cup of milk
1 1/2 cups flour
1 tablespoon baking powder
1/2 cup of chocolate chips I used minis chocolate icing
Melted chocolate optional for the top of the muffin. I chose not to because these are so good without it and I wanted them to be mostly healthy.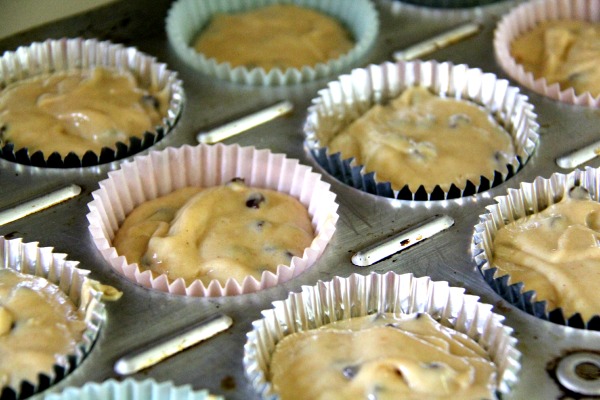 Preheat the oven to 375 degrees spray a muffin pan or use paper liners paper liners in a bowl combine the peanut butter egg sugar brown sugar and milk until smooth add in the flour and baking powder mix just until blended be sure not to over mix stir in chocolate chips pour the batter into the muffin tins so until about 2/3 full.
Bake for 15 minutes or until light brown