The holidays are all about family. But sometimes, in the hussle and bussle of the holidays, we don't get much family time, with the exception of family get togethers. Why not slow down, spend some easy quality time with the kids and make some of those holiday gifts. Homemade treats are always a winner for a holiday gift and an easy way to spread cheer.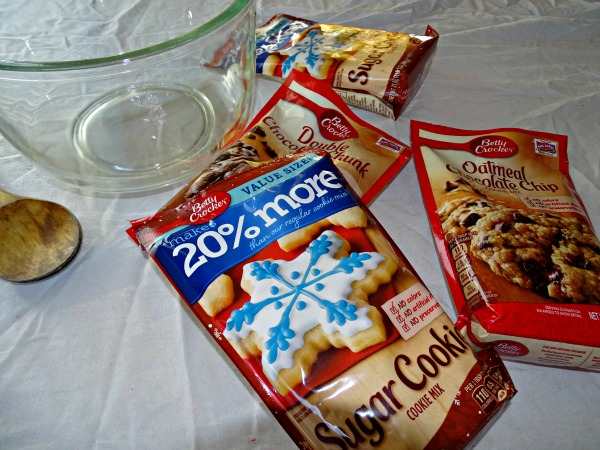 That is exactly what the kids and I have been doing. For less than $2, we are giving some great treats, that are easy to make and even more special because we have take the time to make them for our friends. Starting with Betty Crocker cookie mixes that we grabbed while at Target, the girls and I can make easy holiday treats.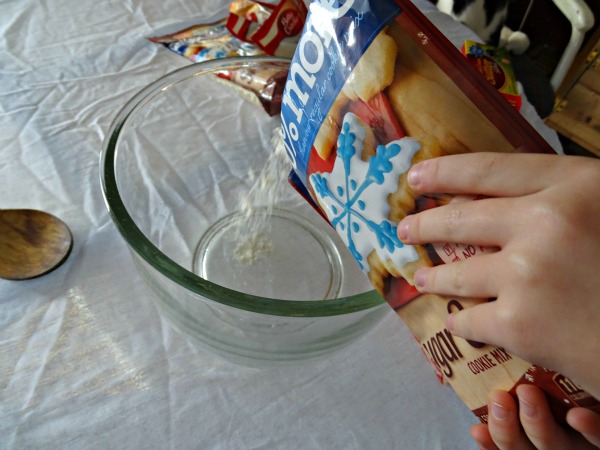 The cookies come together so quickly the girls and I can get on the more fun part. Decorating them, and of course taste testing before giving them away.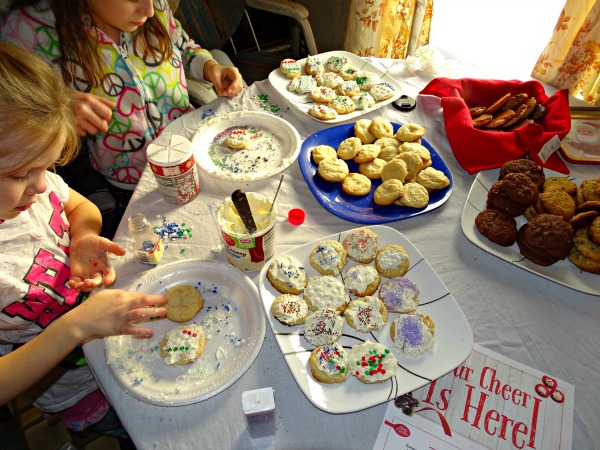 After we are done getting the cookies all together, then we get to get them together to give away. There are great printables that make it easy to kick up the cookies into a great gift idea.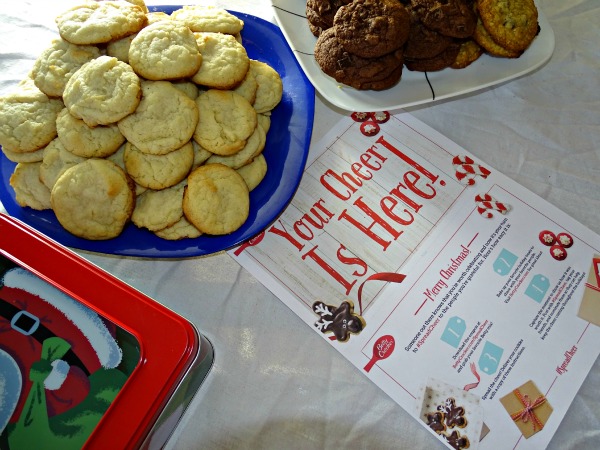 Putting together a cute basket or tin of cookies is easy to do with these cookie mix pouches. The tin makes a great way to deliver the cookies, and you can buy them for very cheap even at the dollar store. The add in something pretty like a napkin or tissue paper. Stack the cookies in neatly, add a festive printable, and it is ready to go.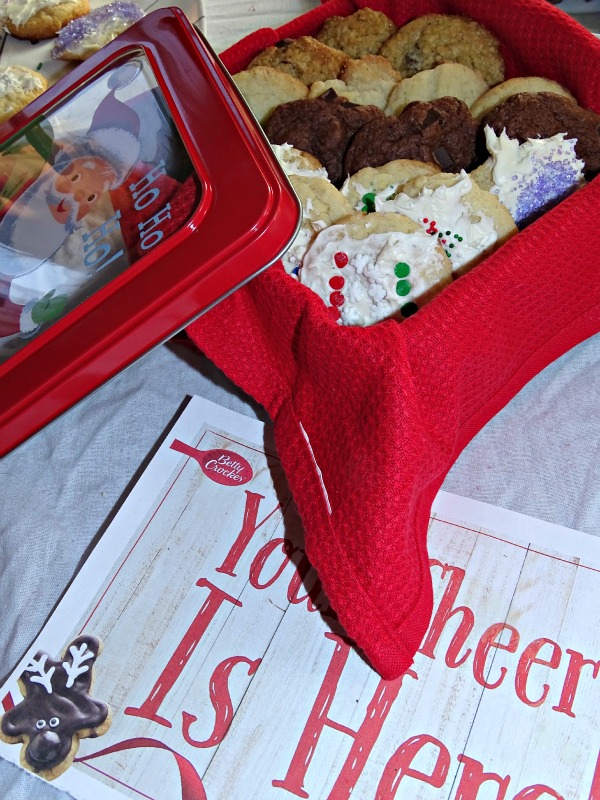 We couldn't wait to deliver our goodies to some friends. The girls wanted to surprise our friend Cyndi.She is someone who is always there for the girls and they absolutely love her. Cyndi comes over and reads books, plays games and loves to take the girls to the park. She holds a very special place with my girls and they wanted to make sure they gave her a very special gift, Betty Crocker Cookies.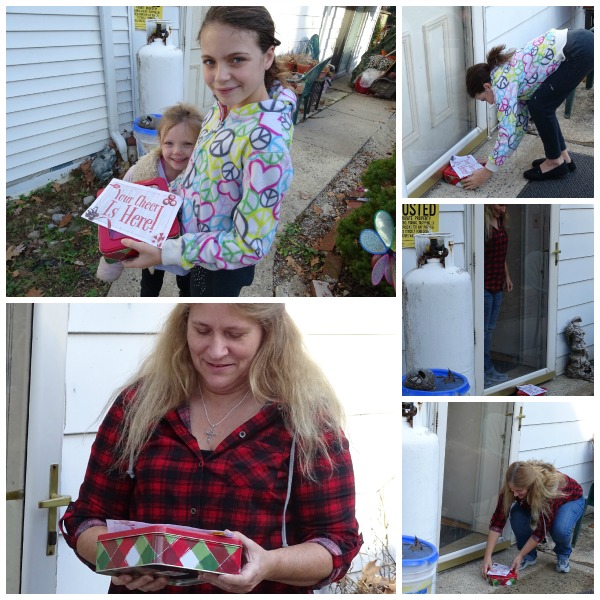 We wanted her to have a "sneak attack" and have her find the cookies at the door after we knocked and hide behind the bushes.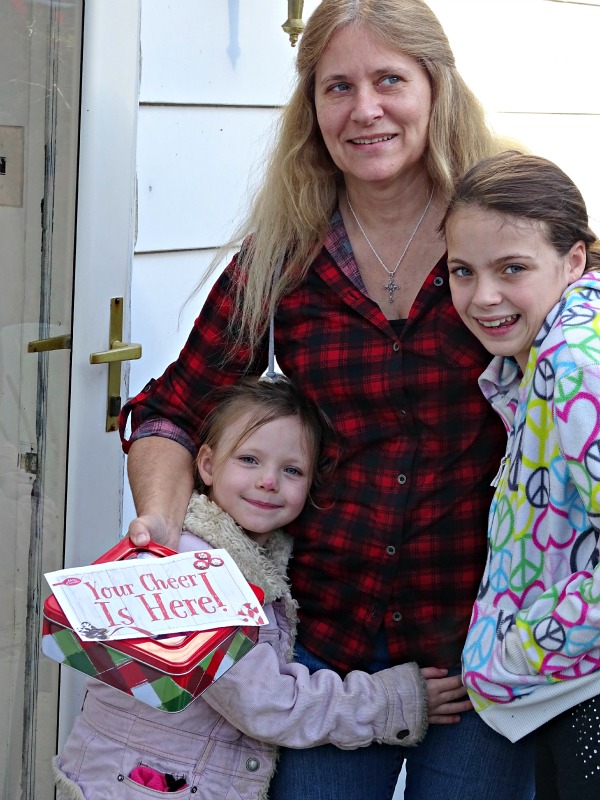 Are you making cookies for Christmas? Do you give them as gifts? Be sure to get these printable tags to make holiday giving easy.