I received tickets for this event in order to share it with you. All thoughts are my own.
I have these festivals that I say I am going to, every single year. And then something always seems to come up. Maybe we are traveling already, or something is planned for that weekend, or even, I have been traveling every weekend and I have promised everyone a weekend home, without any plans. Whatever the issues, I just miss out on going. The Kutztown Folk Festival is one of those. I have wanted to go for as long as I can remember. This year, I got to go. And it was just as fun as I was hoping it would be.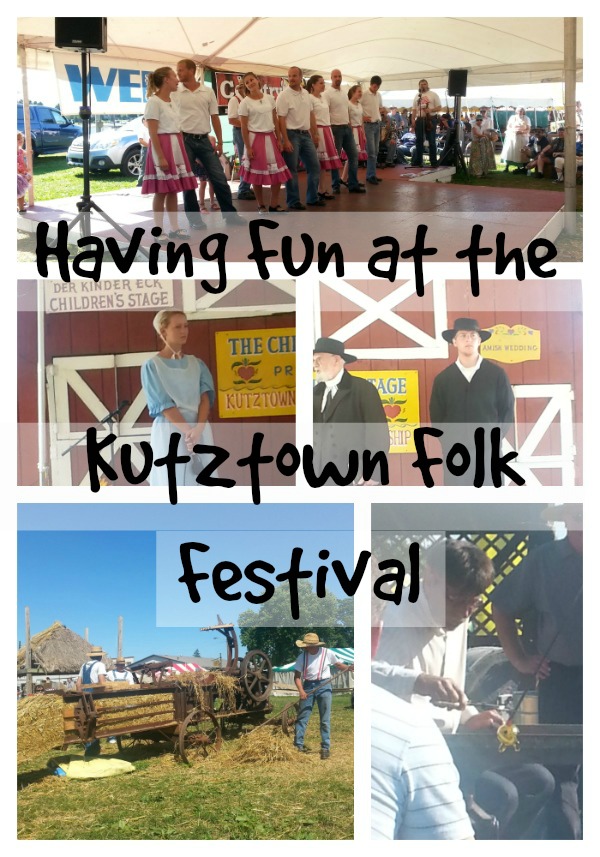 The Kutztown Folk Festival is one of the America's Oldest Folklife Festival and is names one of America's top celebration by USA Today.
Held at the Kutztown Fair Grounds, it is very easy to get to, even if you are traveling in from out-of-town, which many people do. They even help you find places to stay and other attractions to visit.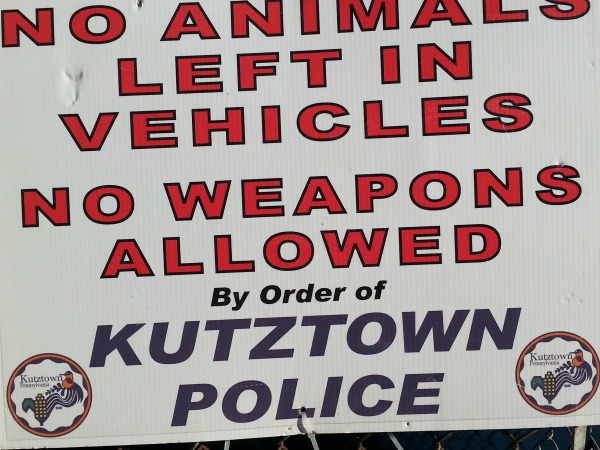 Pets are welcomed as long as they are on a leash. I can't tell you how much I love this sign!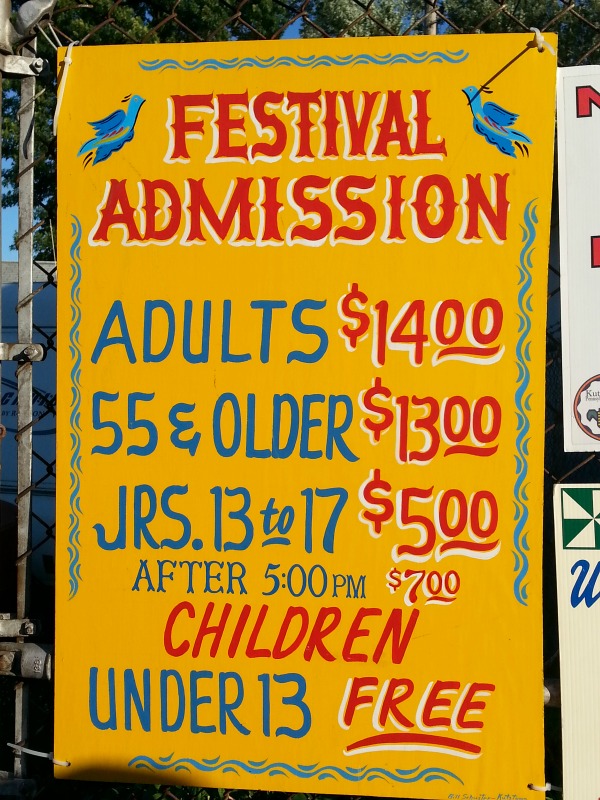 The Kutztown Folk Festival is very family friendly. They make it very affordable for the whole family to come. Besides the prices being low and children getting in for free, they also offer a $3.00 off coupon to make it even more affordable. And there is a lot of fun for adults and for kids.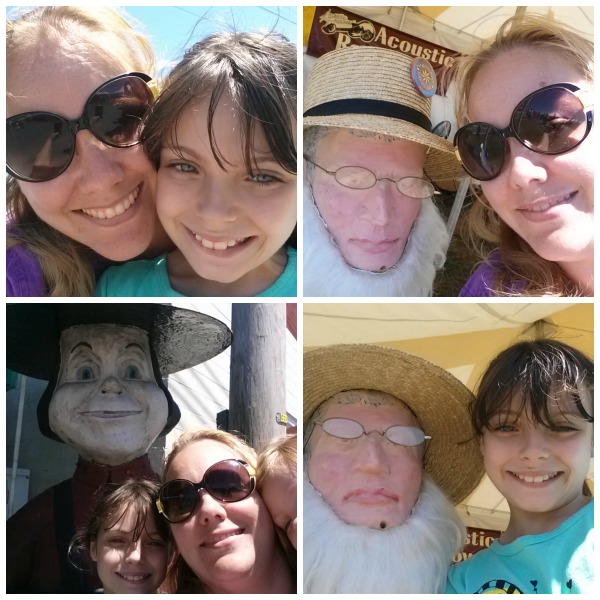 There are many places that the kids can do hands on activities and places for them to play. The girls helped to make apple butter, sewed part of the Visitor's Quilt, which they make every year and display each year, and corn mazes, watching an Amish wedding and  glass blowing demonstrations.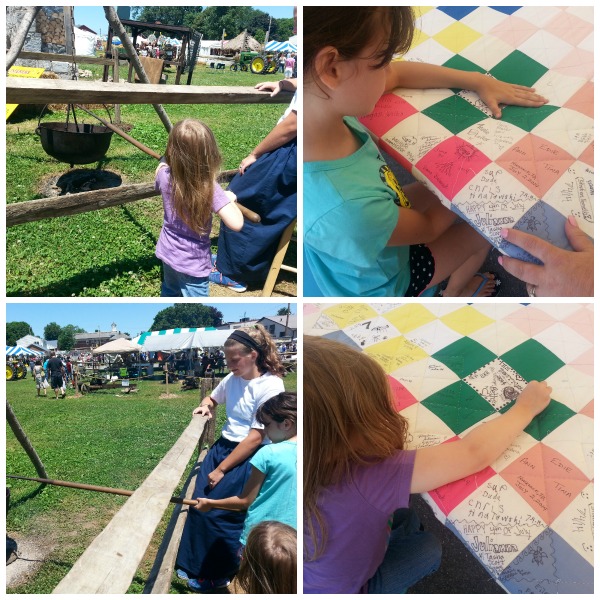 The girls and I stopped by the German Heritage Center and learned a few things, including how to say ground hog in PA Dutch. We watched how pottery was made, talked to lady who made the most amazing dolls, all by hand, and watched a lady making jewelry.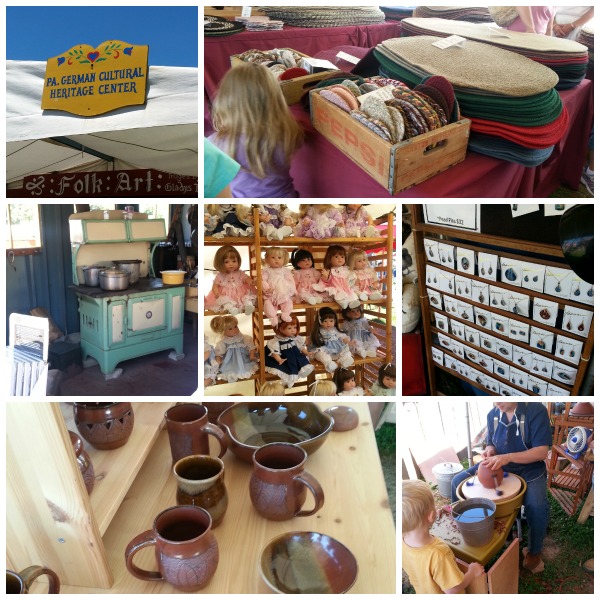 The girls loved being able to pet and feed the animals at the petting zoo. There were chickens and ducks, turkeys and geese, rabbits, horses, a cow, a mule, a llama and an alpaca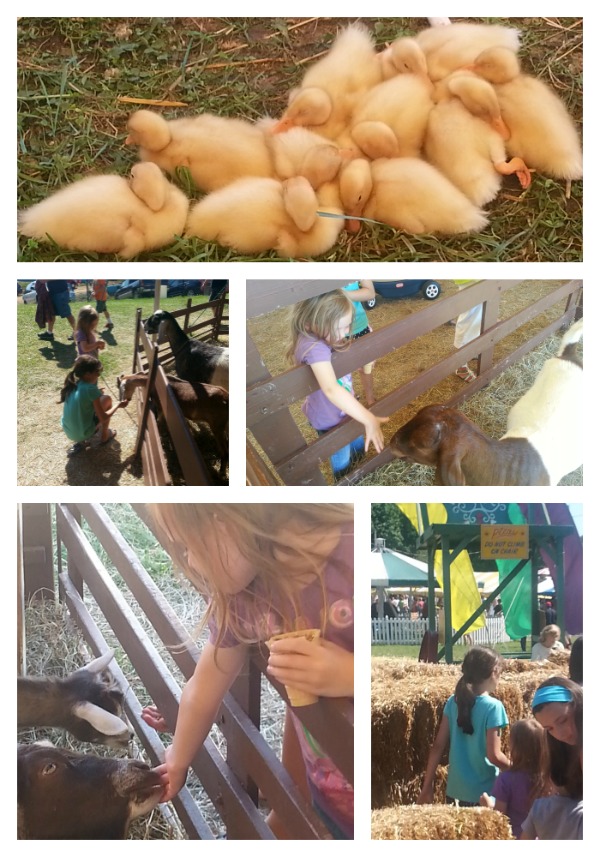 I loved all the interesting signs around the fair. They tell about PA Dutch and Amish history. They are all around the fairgrounds.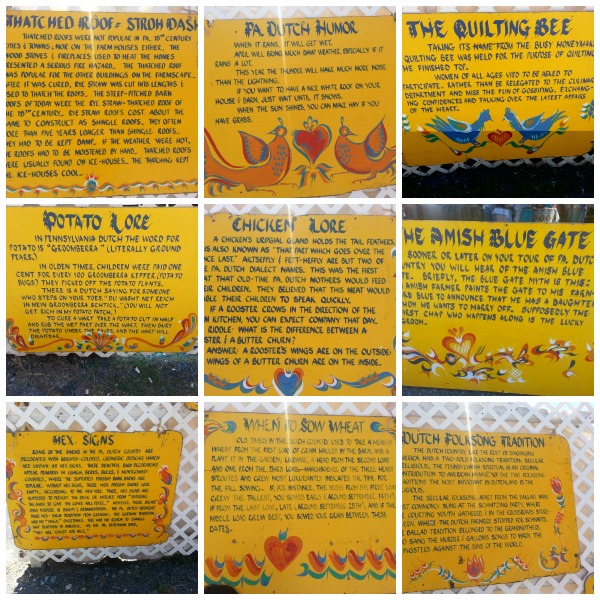 And the FOOD! OMG! Amish food is amazing. My girls were not feeling overly adventurous and the lines to the really traditional food was really long to make the girls wait in both. So I settled for some homemade perogies, while the girls devoured broccoli bites and fried pickles.


We made a point of sitting on the lawn and watching the execution of Susanna Cox. She was the last woman to be publicly executed in Pennsylvania. She was found guilty of murdering her baby. In those days, it did not matter if you actually murdered your child, or just hid the death, both were punishable to same way, by hanging.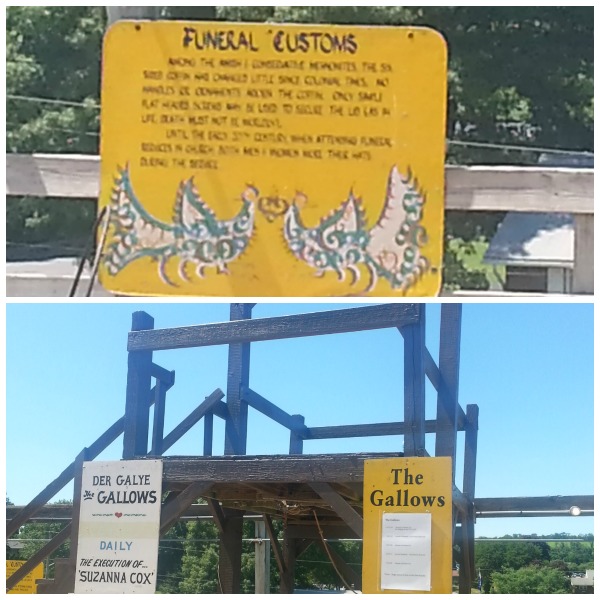 Wondering how to end your day at the festival, with a birch beer float, made with local, festival made birch beer. Let me tell you, it was amazing!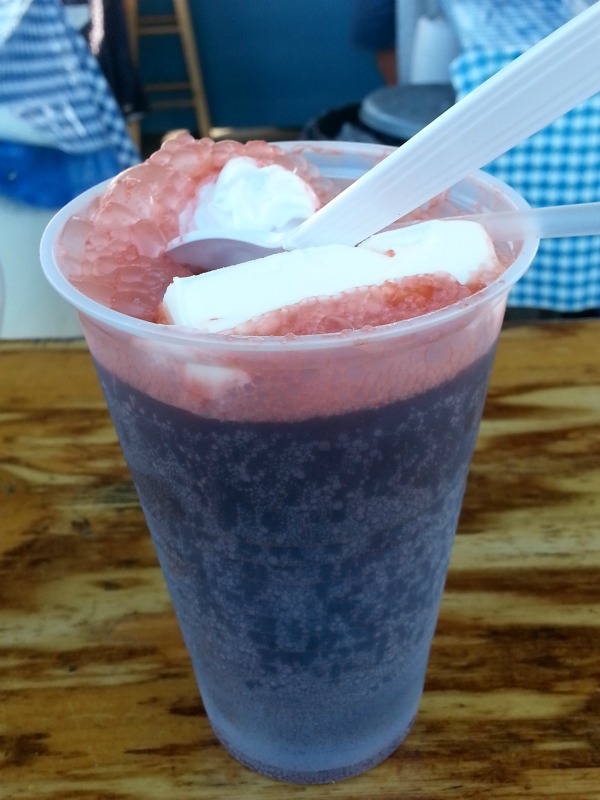 I love that this is what you see as you are leaving the festival. They have the dates of next year posted for you to see on as you are leaving so that you can plan ahead. I have already added it to my calendar because I know that I want to make sure I go.