Chicago is the home to a lot of great architecture and of course that amazing jazz music. If going out at night is more your style when visiting Chicago, Jaguar of Naperville has some treats for you that can start everything off right. It is time to enjoy Chicago's night life.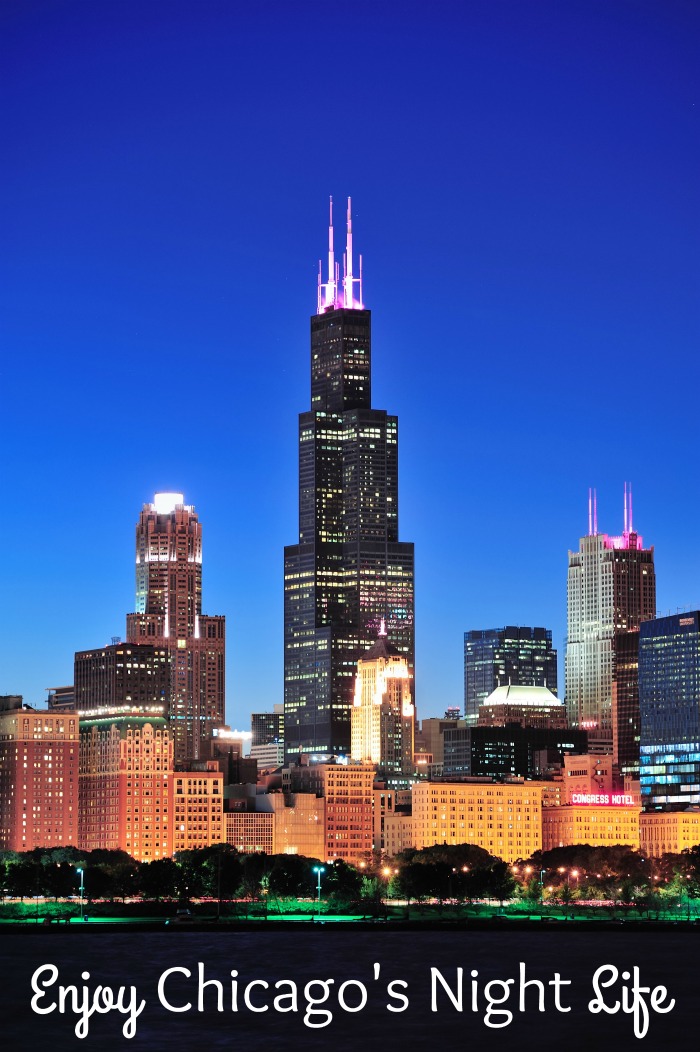 Chicago's NightLife
Chicago Detours – If you love all about Chicago and it's history, this is perfect. You will learn all about the different architecture in the city. Also, you can experience the amazing jazz and blues music of the city.
Chicago Beer Experience – If it's tastings of some amazing alcohols that you would like, this is the tour for you. They have a walkable beer tasting and bar tour in Chicago. There are two different neighborhood tours. You will be able to taste some incredible beers and also learn all about Chicago history.
Kings Bowl Lincoln Park – This entertainment complex is kid friendly during the day but at night it's all about adults. There is a pizzeria next door for some amazing food. Kings has tons of gaming options to enjoy including bowling, billiards, shuffleboard, foosball and air hockey.
The iO Theater – There are tons of things here to enjoy from 4 theatres, 2 bars, a kitchen, beer garden and an event space. There are shows here 7 nights a week.
Jazz Showcase – There are performances 7 days a week and admission for 12 and under is free. The 170 seat venue is incredible to be able to showcase jazz music. Talent from all over come here to play whether local or international.
UP Comedy Club – A comedy club that has performances and bands all nights of the week. You will get to see performances and also enjoy the restaurant and bar. There is a no drink minimum here.
Kingston Mines – This blues night club has everything that you need to have a night out and relax. There are 2 rooms, 2 stages and 2 shows every single night. There is also plenty of food to enjoy such as ribs, wings and so much more.
Chicago Magic Lounge – You will see close-up magic here and have table-side performances. They have performances even at the bar and of course the stage. This is an amazing theatrical experience that you won't want to miss.
Second City – Lots of Chicago-style sketch and improv happens here. Second City has launched the careers of many famous comedians such as Tina Fey, Bill Murray, Stephen Colbert and Steve Carell. Make sure that you check them out so you can say you were there when the up and comers make it big.
House Of Blues Chicago – Enjoy a great lineup of bands and shows here. With House of Blues locations around the country, you know that there are tons of amazing acts to see throughout the year. There are most times multiple shows a night, so take your pick while you are in town.
Hopefully this list provides you with some fun times ahead as you enjoy the nightlife that Chicago has to offer. Whether it is good food that you are craving, some good music or maybe a belly full of laughs, all that you want is right here in this amazing city.