Even people who are not Irish know and love traditional Irish coffee. The Irish had the right idea when they combined Irish whiskey with hot, black coffee. Traditional Irish Coffee is a hot cocktail that has been a long time favorite in Irish pubs but on March 17th, this beverage seems to be a fan favorite around the country.It is a nice treat to celebrate St. Patrick's Day. This Irish coffee recipe is made the traditional way using brown sugar, whiskey and topped with whipped cream. It will warm you up on those chilly spring nights and will be a welcomed addition to serve your friends after having corned beef and cabbage.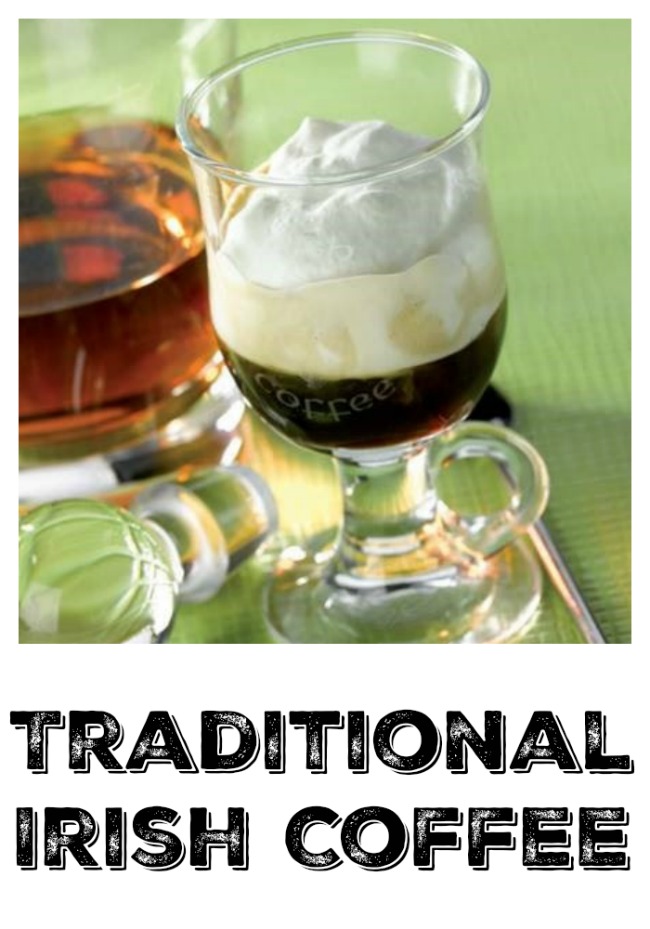 This recipe and photo is courtesy of KRUPS
Traditional Irish Coffee Recipe
Ingredients:
50 ml or 1/4 cup of Espresso
1 tsp light brown sugar
20 ml or 5 teaspoons whiskey
20 ml or 5 teaspoons single cream
Directions:
In a saucepan, heat the whiskey then incorporate the light brown sugar in order to dissolve it.
Pour the mixture into a glass and pour the espresso on top.
Lightly whisk the cream and arrange it carefully on top of the drink.
Yum