Fruit makes a great snack. It is great for kids when they have the munchies and it is fantastic to take as a party dish. While fruit is great to have, it is even better when you get to take it up a notch. This Pistachio Fruit Dip is a great way to add some flare to your fruit without taking too much of the healthy away. This Pistachio Fruit Dip is a quick easy dip that comes together in no time and taste like a special treat.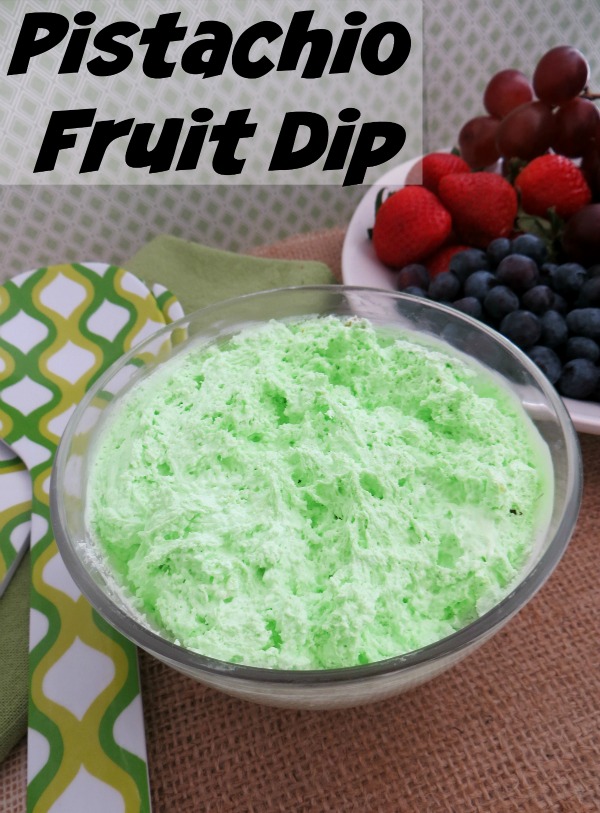 1 container of Cool Whip
1 box of JELLO instant Pistachio Pudding Mix
Optional: Green food coloring
Directions:
1. Put the Cool Whip into a bowl. Add in the Pistachio Pudding Mix and mix well.
2.If you would like a green color, for either Saint Patrick's Day or for the fun of it,  add a couple of drops of food coloring to brighten the shade of green.
3. Serve with your favorite fruit.
Yum