I've been a Southern California resident for two years and haven't even scratched the surface of all the things to do here! So one day I sat down and made a list – a bucket list. Of all the touristy attractions and sites to see. One of the items on that list was the Hollywood Wax Museum! And thanks to my wonderful, Mom-to-be, it happened.
The Hollywood Wax Museum is right smack in the center of Hollywood Walk of Fame hysteria. Street performers (do not give them your money!), restaurants, El Capitan theater and so much more! If you have an afternoon to spare – be the tourist.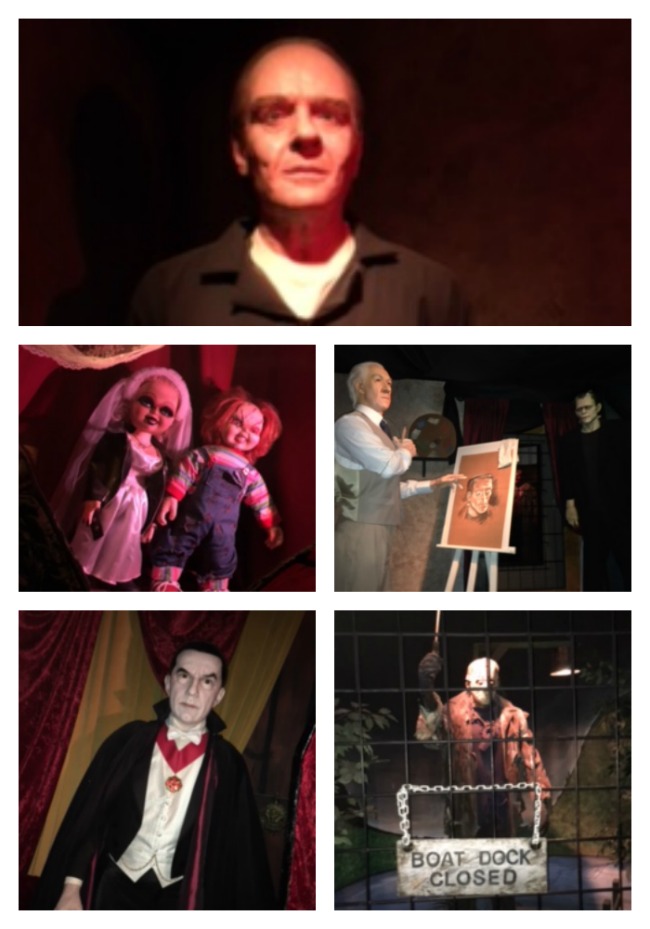 The wax museum starts out with a photo in front of a "Hollywood" sign inside the building and a warning if you bring children – To the right is a horror section, to the left is the tear free section! I did bring my 7 year old daughter and bargained a new toy, lunch and that I would carry her through the scary parts.
The horror area is an ode to all things horror and gore. New and Old. Frankenstein's monster, leather face and the goblins from Legend! The goblins were my favorite. I can honestly say at one point I put a little pep in my step because at 33, some parts made the hair on my neck rise!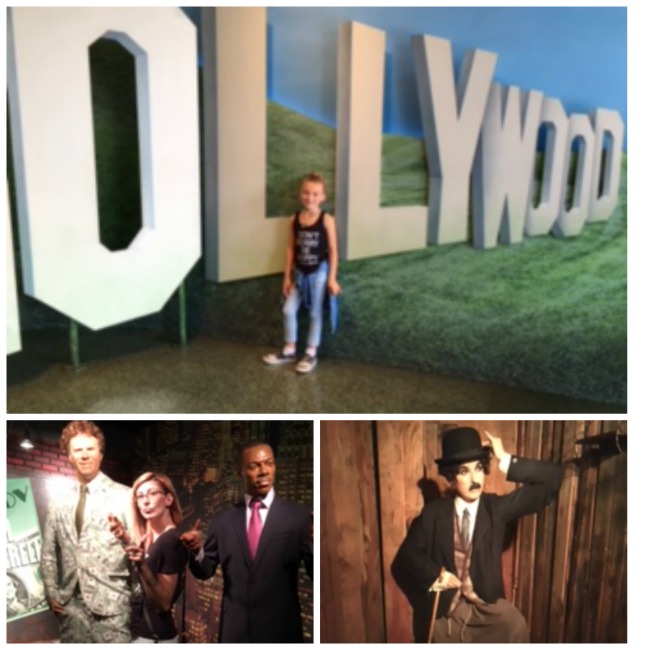 After that, you lead into old Hollywood, new Hollywood, Ninja Turtles, musicians and much, much more!! Several areas even have props for you to dress up and take photos with the wax figures. Arnold has his leather jacket from Terminator. Audrey, her tiara from Breakfast at Tiffanys and Elvis, his guitar!
My afternoon was incredibly well spent and I would absolutely recommend the Hollywood Wax Museum. To residents and tourists alike. It's was fun and light. In a world full of uncertainty and craziness – some days you just need to be silly, put on movie props, have sushi for lunch and spend some quality time with the tiny human in your world!!
Yum