I am a sucker for anything chocolate. I have a very serious sweet tooth. And as it turns out, my kids are the exact same way. I almost have to chuckle with the obsession of hot chocolate over the winter this year. I swear my kids would get excited for snow, just because they knew it was an excuse to have hot chocolate. So of course, now that the warmer weather is coming back, they were disappointed that they would have lost their excuse. Guess it is a good thing for them, and for me, that I have the perfect summer time frozen hot chocolate recipe.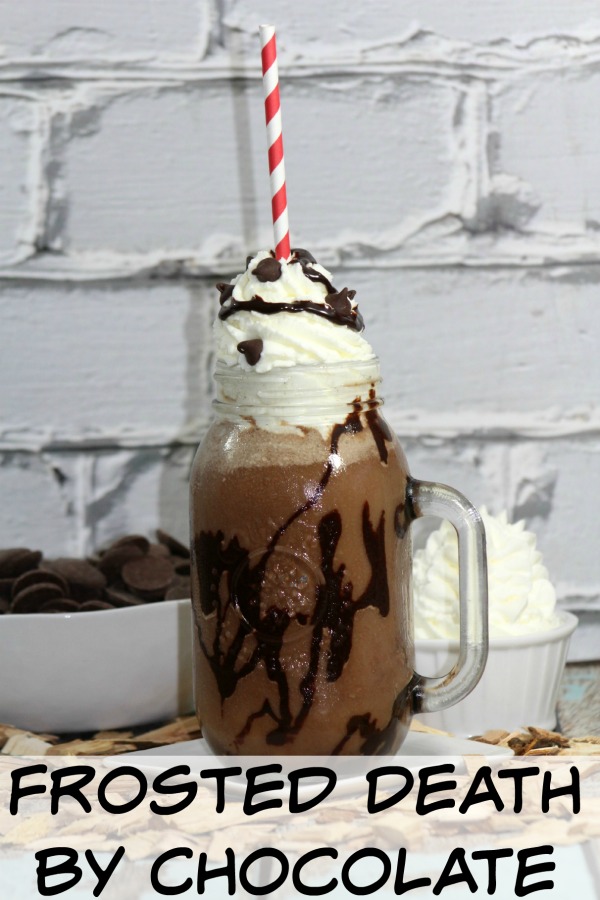 Frosted Death by Chocolate- A Frozen Hot Chocolate Recipe
This recipe is really very easy to make and it taste so good that you will want to make it on every one of those hot summer days.
Ingredients:
Hot cocoa mix packet
2 Cups ice or more
Chocolate Flavored Sauce
Chocolate pieces
Whipped cream
Frosted Death by Chocolate- Frozen Hot Chocolate: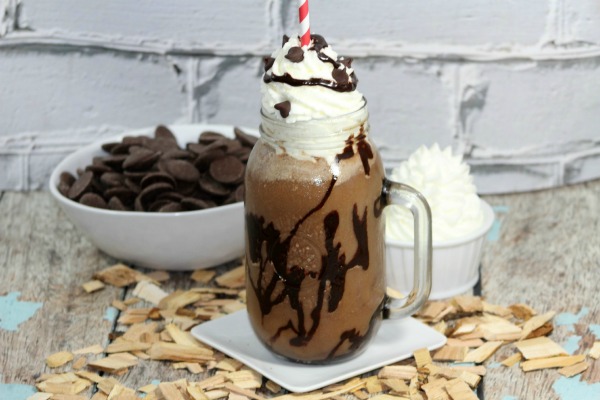 Prepare your hot chocolate as directed on the package.
Add Ice to your blender.
Pour your prepared hot chocolate into blender.
Add the Chocolate Sauce into the blender..
Dump in a handful of  Chocolate chips, wafers or candy bars
Blend on high speed.
Make sure all ingredients are well blended.
Add more ice if needed to give it that frosty taste.
Our into a large glass.
-Pile the whipping cream on top.
Top the whipping cream with more chocolate sauce.
Yum