Copycat Panera Autumn Soup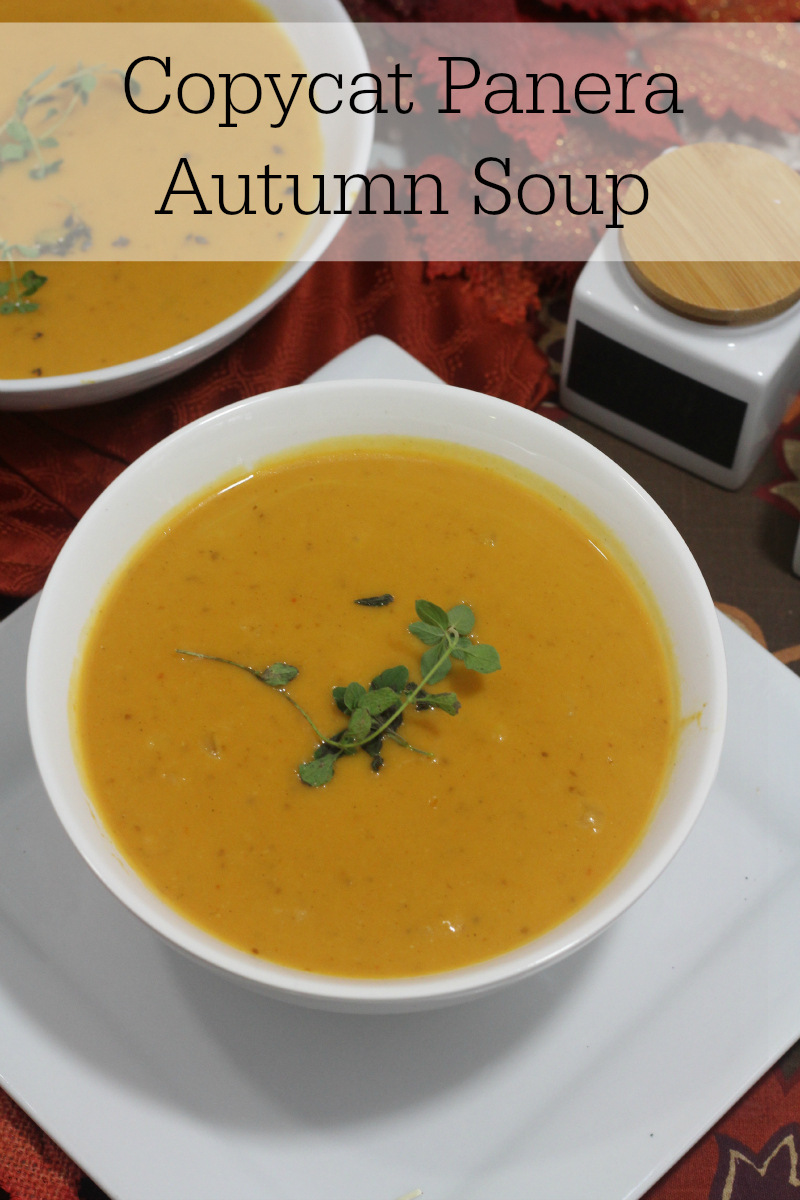 The cool winter nights will soon be upon us and what is better during these cold months than a rich and delicious soup! This Autumn Soup recipe is a copycat from Panera. You can see with this easy to follow recipe how to make this delightful soup at home for your family, or just for you! In either case you will definitely be saving some money! Many of these ingredients you probably already have on hand which makes whipping up with yummy autumn soup that much easier. So whip up a batch of this delicious Copycat Panera Autumn Soup and snuggle up for a savory and delicious treat! It may be a an "autumn" soup but you can enjoy this delicious recipe all year round; I'm sure you'll find yourself coming back to this recipe time and time again.
Ingredients:
4 C peeled and cubed butternut squash
1 apple, peeled, cored and cubed.
½ Spanish onion, diced
1 TBSP canola oil
½ tsp curry powder
4 + C vegetable broth
½ C whole milk
pinch of salt
1/4 tsp cinnamon
Directions:
Preheat oven to 425 degrees.
Season the cubed squash with cinnamon and salt. Roast for 30 mins
While the squash is roasting, sauté' the apple and onion in  oil over medium heat.
Season with a few dashes of salt, cooking for about 10 mins or until soft.
Pour in the broth and milk to the squash mixture  bringing it to a boil.
Now reduce heat simmering uncovered for 20 mins.
Add more salt (if needed) to taste.
Use a food processor blending until soup is smooth and creamy.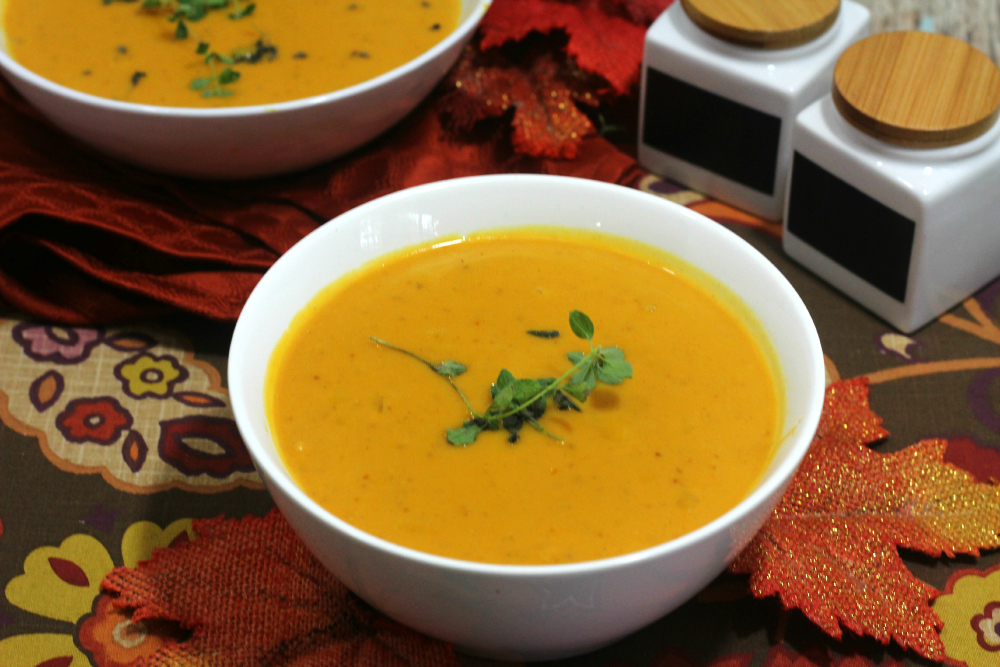 Yum